Lujo Skin provides affordable, luxury skin care made from organic, natural ingredients. This is an inclusive brand that promotes confidence!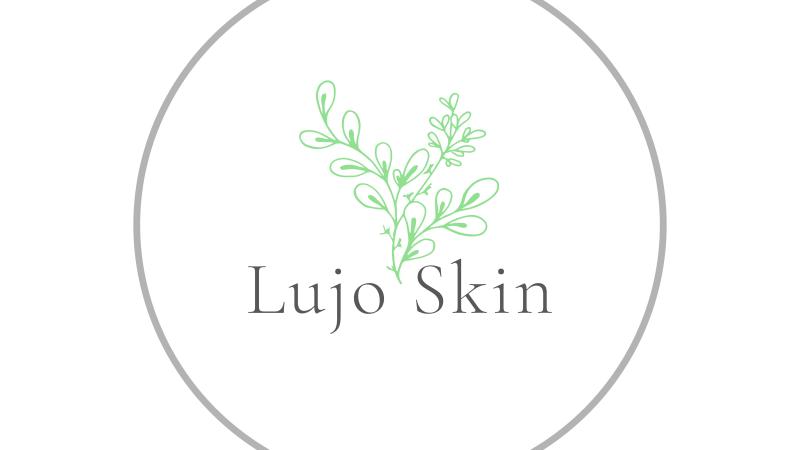 Project Description
Picture this – you walk into Sephora, looking for the ideal facial cream to combat your dry skin and the dark circles under your eyes. You browse the aisles upon aisles of skin products only to realize that everything is insanely expensive and way out of your budget. So, you end up at your local drugstore to discover what miracle products you might encounter. Luckily, all the items are fairly inexpensive, BUT you take a look at the ingredients and realize a large majority of the products contain harmful ingredients like sulfates or even formaldehyde! What might the be solution, you ask? Lujo Skin! 
My brand, Lujo Skin, offers affordable, luxury skincare with products that combat a range of skin problems and that consist of organic, natural ingredients. Lujo is the Spanish word for luxurious and luminous – my brand embodiesboth of these notions, presenting quality products and promoting confidence that allows my customers to glow.
The ingredients I select are all thoroughly researched, ethically sourced and purchased from companies or other small businesses. Currently, I am a one woman show; I mix and package all my products by hand, design my labels, and market my line. I have created products that mainly cater to the 18 to 45-year-old female bracket, but these are not strict limitations. 
Thus far, Lujo Skin has been a profitable business. My main platforms for selling have been via my website with BigCartel which allows me to view my revenue per month and having the opportunity to sell at trade shows or artisan markets. The Return on Investment is currently at 63%and the average profit margin for Lujo is 72.6%. Moving forward, I plan to collaborate with other suppliers to try and get my costs of goods down further and to increase the profit margin.
Social media has been the most beneficial method of marketing and driving traffic toward my website. I have utilized Instagram the most, taking advantage of the tag feature to include popular phrases in posts which has allowed me to reach a bigger audience. When others repost my content, it directs their followers toward my page; my customers also post their reviews and results on their own pages which propels potential customers to the Lujo Instagram as well. My website is directly linked to Instagram, so with a simple click, users can access the entirety of the products from my page. 
With the prize money, my plan is to use a portion to pay select social media influencers as one-time promoters for the Lujo brand, similar to the concept of brand ambassadors. These individuals with a heavy following would be able to drive a significant amount of users to the Lujo website and Instagram page, resulting in a large increase in orders. After the promotion, I would give them a year-long set discount on any purchase. I would use the remainder of the money to buy more inventory and to improve the design and user-friendliness of my website. 
One of the long-term goals I have for Lujo is to be able to employ inner city youth. As a Lawrence native, it is a mission of mine to give back to my community and to strive to provide opportunities for underprivileged individuals. Periodically, I have also done charitable donations to organizations using a portion of revenue, informing customers where their money would be going. Most recently I donated 20% of revenue for the month of February to the Black and Missing Foundation, a non-profit that focuses on spreading more awareness and efforts for those black individuals who have disappeared and have not received adequate coverage; I would like to continue these contributions to other organizations as I continue with Lujo.
Thank you for the opportunity to present Lujo Skin!
Updates
The Campaign FAQs
Q: What is unique about your products? 

A: I want people to know what is in their products so Lujo provides transparency; products contain simple, natural ingredients that are beneficial to skin. There are no harsh chemicals or hidden ingredients. The ingredients I select are also ethically sourced and when possible, are bought from small businesses.
Q: Is your brand only for women? 
 
A: No. My products are unisex and inclusive across the board. The products have benefits for any gender.
Monetary Contribution
0 Supporters
Select this reward
Rewards
Monetary Contribution
0 Supporters
Select this reward