Help Root Branch Film keep our doors open while closing the digital divide between youth and adults.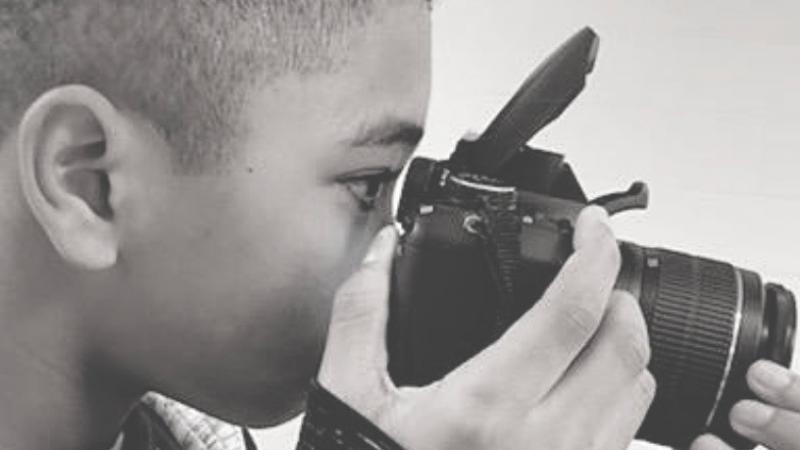 Project Description
Help Root Branch Film keep our doors open and expand our media learning programs to not only youth but educators, parents and even small businesses.  
Root Branch Productions & Film Academy is the legal name of our company.  Within this last two years, we decided to truncate our name on all social media platforms for easy brand identity and recognition to just Root Branch Film.  We felt this move was strategic and necessary in order for our brand to stay relevant and competitive in a media and technology-driven society.
You see at Root Branch we've been in business since 2006 and I've worked professionally in the industry since 1998.  Over these past 21 years, I've witnessed first hand so many changes in the television and film industry.  Heck, when I started out we were filming on Beta SP (what's that right??)  HD wasn't even a thing to us yet - and today we're working out of the cloud - can you imagine?
The one thing I learned through all of these changes was that as things evolved, so must we.  Although we currently run over 30 programs in schools, community organizations, theater companies, after school programs, weekend workshops, and summer camps teaching film and media arts enrichment and production to youth throughout Baltimore and the surrounding DMV - its is still difficult at times to make ends meet.  
The work we do with youth is amazing. The results speak for themselves. But in order for us to sustain ourselves, we must grow and expand our services.  So instead of reinventing the wheel, we've decided to expand our target audience.
 We are launching this crowdfunding campaign to solicit the support of iFundWomen to help us expand our media learning modules to cater to adults including educators, parents and even other small businesses.  We know that there is still a huge digital divide between today's youth and adults.  It almost seems as if kids nowadays come out of the womb swiping left - just kidding.
Root Branch Film is prepared to launch a series of professional and personal development training for educators to incorporate the use of more custom-created media and video content in their classrooms - for parents to become just as tech and social media savvy as their kids to increase communication, parent engagement which would lead to more hands-on support with their child's school work - and lastly we'd like to teach small businesses how to use media to their advantage and develop well-produced messages for themselves to help them grow and thrive. 
Our team of professional filmmakers and educators are ready to take the learning model we've executed for years now successfully with youth and share it with adults to help decrease the digital divide.  With your help and the support of the iFundWomen community, I know that we can make meaningful media that will make a difference.  Thank you so much!
Vonnya Pettigrew
CEO/Founder
Root Branch Film
Updates
The Campaign FAQs
Frequently Asked Questions:
Where will classes for adults be held? - Classess for our initial round of adult media trainings will be held in Baltimore, and the surrounding DMV area.
Who will the workshops be offered to? Initially, courses and training sessions will be offered to schools and organization staffs as PD trainings, PTO and PTA groups for parents and Small Businesses.
What is the cost of the workshop? Prices will vary based on size of group and attendance.
How can I sign my school, organization or business up? Send email inquiries to vonnya@rootbranchproductions.com
100.00 USD
Media Matters Tee
As a thank you for your contribution of $100 stand with us in solidarity and rock your Media Matters tee.
50 Left
0 Supporters
Select this reward
Monetary Contribution
6 Supporters
Select this reward
Rewards
100.00 USD
Media Matters Tee
As a thank you for your contribution of $100 stand with us in solidarity and rock your Media Matters tee.
50 Left
0 Supporters
Select this reward
Monetary Contribution
6 Supporters
Select this reward