A membership only artisanal gas station with a focus on safety and wellness for the Houston community.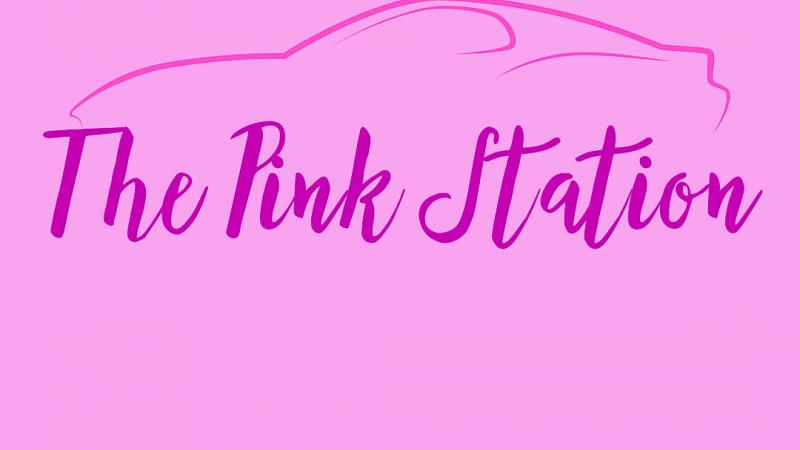 Project Description
More and more Americans have growing concerns about an everyday normal task...pumping gas. Every single day, we read the horror stories about crimes committed in our local gas stations. Pumping gas should not make you fear for your life. A gas station should be a safe space to get healthy food and has clean restrooms.
Pink Station will offer exclusive membership only gas stations that house artisanal markets sourced by local craftsmen; a safe space offering a sought after peace of mind.  Pink Station will focus on wellness both physically and mentally, while making sure every client feels safe and secure. Also, did we mention---it will be bubblegum pink! 
Pink station will offer full service gas fill up for your car by our uniformed employees. We will also offer services to fill your tires, wash your car, and check your oil.  You don't have to lift a finger or get out of your car. Have a fur baby? Don't worry! They are welcome and will have a little doggy park to run around in while you pump your gas and sip on your latte.
The property will be fully gated with key access for members. It will also have  full-time off duty police officers guarding at all times. Your membership allows you access into the artisanal markets which features pop ups from local businesses. You can get a smoothie, buy some workout gear, get your skincare and makeup all while you sip on your plant based latte.  Yay! 
Do you have an electric car?  Welcome to the Pink Station's charging hub. Vegan? Gluten free? Dairy Free? No problem!  
We are committed to donating 10% of our profits to a charity of our member's choice every single month! We will have our members vote monthly on what charity they want to support. The charities will be local and committed to helping their community.
We are starting this business to address a huge issue that no one talks about. Feeling unsafe. I no longer want to feel scared pumping my gas and avoiding convenience stores. I want to be free to pump my gas, grab a smoothie, get my tires filled and feel safe! Whoever you are and whatever background you are from, we welcome you to join our movement. Safety for all!
Features:
Members Only
Full Service gas pumping, charging, tire fills, and oil checks
Artisanal Market
24/7 Security
Cashless
Pink Bark Park
Monthly Community Events
Monthly Charity Donation and Voting Privileges for Members
Gated Access
Electric Charging Stations
Pop Up Shops Supporting Local Small Businesses
Updates
The Campaign FAQs
Frequently Asked Questions:
When is opening day?
We hope to have The Pink Station open by early summer 2020
How much is membership?
$19.99 a month
What does membership include?
5 cents off a gallon 
Access to artisanal market
Access to exclusive events
Safety, security, and full service gas pumping services
Can someone without a membership pump gas?
No, we want to ensure the safety of our members. 
5,000.00 USD
Founding Member
Lifetime Membership
Invites to all exclusive VIP parties, including ribbon cutting.
Founding Member T-Shirt
5 Cents off of fuel for life
2 free lattes per month
Shoutout across all social media platforms
0 Supporters
Select this reward
Monetary Contribution
1 Supporter
Select this reward
2,500.00 USD
Gold Member
5 Year Membership
Founding Member T-Shirt
2 free lattes per month for 5 years
0 Supporters
Select this reward
1,000.00 USD
Silver Member
2 year membership
Founding Member T-Shirt
1 Free Latte a Month
0 Supporters
Select this reward
500.00 USD
Bronze Member
6 Month Membership
1 Free Latte a Month for 6 months
Founding Member T-Shirt
0 Supporters
Select this reward
100.00 USD
Supporting Member
Founding Member T-Shirt
3 Month Membership
1 Free Latte a Month for 3 months
0 Supporters
Select this reward
Rewards
5,000.00 USD
Founding Member
Lifetime Membership
Invites to all exclusive VIP parties, including ribbon cutting.
Founding Member T-Shirt
5 Cents off of fuel for life
2 free lattes per month
Shoutout across all social media platforms
0 Supporters
Select this reward
Monetary Contribution
1 Supporter
Select this reward
2,500.00 USD
Gold Member
5 Year Membership
Founding Member T-Shirt
2 free lattes per month for 5 years
0 Supporters
Select this reward
1,000.00 USD
Silver Member
2 year membership
Founding Member T-Shirt
1 Free Latte a Month
0 Supporters
Select this reward
500.00 USD
Bronze Member
6 Month Membership
1 Free Latte a Month for 6 months
Founding Member T-Shirt
0 Supporters
Select this reward
100.00 USD
Supporting Member
Founding Member T-Shirt
3 Month Membership
1 Free Latte a Month for 3 months
0 Supporters
Select this reward