JuiceBox Hero is an online platform that helps busy working parents find childcare so everyone can be and do their best.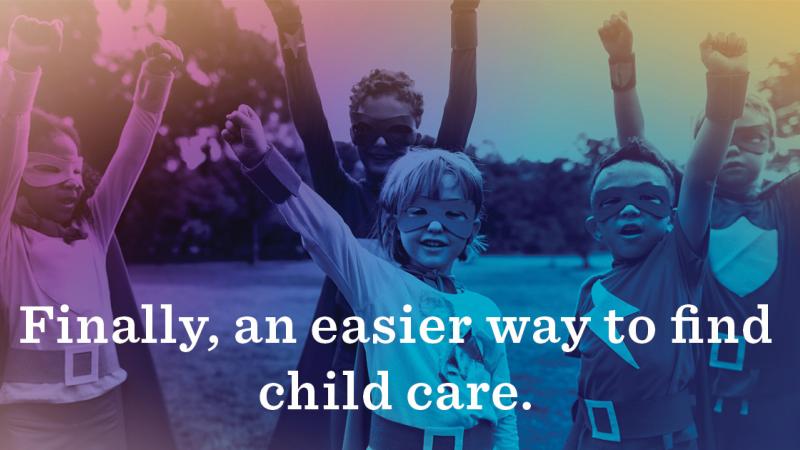 Project Description
Be a Hero! Join us!
Why Now
JuiceBox Hero, recently recognized as one of the 7 women-led startups you should know, is opening our first crowdfund to help us take advantage of a timely opportunity: while working towards an end-of-year release of v2, we were just notified of our acceptance to the Women's Startup Lab, an exclusive, immersive accelerator in Silicon Valley (that starts December 1st!).
We've been bootstrapped to date and are raising funds for travel and program fees to support our founder as she travels to represent our company in Silicon Valley, and operational support to keeping the trains running on time at home. Your help today will help unlock future funding -- and help us serve parents right now with a new and improved platform.
Our Story
Almost exactly 2 years ago, our founder Laurie Felker Jones had 34 progressive women on her roster at the largest political organization in the state of Texas -- she also had two children under the age of two at home! 
That fateful 2016 election cycle, a team effort helped elect 29/34 of those women! The only way it was possible for Laurie to win -- at work and at home -- was because of amazing childcare partners. But, finding them was not easy... it turns out she was not alone.
Problem
There are more than 11 million kids in daycare every week in America. Eight out of ten babies are born to millennials! Emerging markets of breadwinning women and modern fathers are changing the landscape of the modern working world. People are searching for childcare like never before -- with the same old tools...
Then what!? These results are full of incomplete or confusing info: what's the difference between a preschool and a daycare? do these care providers meet my values? and, why does "full time" care go until 3 p.m.!?! It's bananas!
Opportunity
Digital natives are used to easy online experiences where they can filter to find exactly what they're looking for.
But this isn't about vacations and shoes. It's about securing care for our most important people.
Solution
To help modern parents be and do their best we created JuiceBox Hero: an online platform to help busy working parents find childcare in a way that is accessible, informative and user-friendly.
The first gen of JuiceBoxHero.com serves our home region of Central Texas, lists more than 800 licensed childcare providers, and allows parents to apply more than 2 dozen filters to find, save and share the best childcare options for their family. Based on user feedback and market research, we have additional features slated for development (in v2 and beyond!).
Progress & next steps
"Your website is a fantastic idea! Nothing like it out there."
- Shannon B.
"Wouldn't have even known where to start without JuiceBox Hero -- such a helpful tool for new parents like myself!" -- Kelly O.
Since beginning our journey in 2017, we've engaged with thousands of parents, childcare providers across central Texas, leading employers and earned coverage from media partners to help us support even more parents... and we're just getting started.
We're looking forward to spending 2019 in a continual feedback loop with parents we serve online and through 1:1s with a network of amazing support guides (that's right --> we're diving deep to help parents get it just right).
Team
As the founder of JuiceBox Hero, Laurie Felker Jones is a recognized leader for women and families. She brings nearly 20 years of experience in this arena, including designing and scaling efforts that elected more than 30 women in Texas. Along the way, she had two wonderfully busy kids. As a busy working mom working on women's issues, she knew intimately that her own challenges of finding childcare were likely not unique... Her professional and personal experience gave her the insight and know-how to create a modern way for working parents to find quality childcare -- something 11 million kids access every week in America.
Andrea Troncoso and Ada Ryland lead support and discovery for our parent and provider communities. Andrea is the proud daughter of immigrants and busy mom to 3 kids under 5! She also experienced in tech and social work. Ada is a leading expert in customer discovery and early-stage start-up strategy.
To bring our vision to life and facilitate ease, JuiceBox Hero proudly engages brand strategist and customer experience expert Caroline Garry. Her experience includes positioning the global architectural design firm Populous, National Co+op Grocers, and Virginia Mason Health System as leaders within their respective markets.
Our tech is led by Youssef Chaker and advised by Brandon Burris. Brandon was first in to build v1 of JuiceBox Hero. He is a proven entrepreneur and full stack developer who most recently built a product with worldwide applications, including for the DOD (Army DCGS, SOCOM and the DIA). Youssef joined JuiceBox Hero as our CTO. He has been involved with startups as a founder, fractional CTO, mentor, and advisor. He is also an active contributor and leader in Austin's Ruby on Rails community and volunteer with organizations like ChickTech Austin, and a mentor to DivInc, a program dedicated to diversity.
The extended team of JuiceBox Hero includes Robert Jones, and Marc Nathan who advise on social impact and operations, and strategy respectively.
It's notable to our venture that our extended team includes six working parents with 12 children amongst them.
In order to give working parents the support they deserve, we're working hard to be our very best: including traveling across the country to partner with experts in our field.
It really does take a village. So, thank you for learning more about us, and thank you for considering supporting us in our mission to help working parents find childcare so they can be and do their best. You're a hero in our book!
Updates
The Campaign FAQs
Frequently Asked Questions:
I love this! How do I get JuiceBox Hero in my city/company/partner with you? Why thank you! We look forward to learning more about you! Simply send us an email at info@juiceboxhero.com and we'll start the conversation about what makes sense when. 
Is JuiceBox Hero just for women? Not at all! We welcome supporters and users from all backgrounds. And, most of our users are working moms.
How is JuiceBox Hero different than Care.com? Care.com focused on aggregating individual care providers: babysitters, nannies, elder care, pet sitters and housekeepers. We are focused on licensed, vetted childcare providers. While most of these are daycares and preschools serving more than 30 kiddos, some of these are small in-home providers. All of them are licensed.
Do you offer babysitting or nanny recommendations? Not at this time. We are committed to families finding quality, safe care and are in talks to team up with amazing partners who are experts in maintaining these standards.
In addition to the crowdfund, are you currently fundraising from accredited investors? Yes! We are fortunate to have earned the interest of an institutional fund. While we work towards the best arrangement for all parties, we continue to work our plan and welcome additional support from those who share our vision. Email investorrelations@juiceboxhero.com for more info or to start a conversation.
What is your business model? JuiceBox Hero has a long-term vision focused on delivering practical, meaningful, authentic resources for modern working women. We know there is value for everyone in building this discovery engine: for moms to find childcare and for business to better understand why women buy. Women make 85%+ of all consumer purchasing decisions. Ultimately, JuiceBox Hero is a purchasing-decision R&D company for women, starting with their most valued purchasing decision: childcare. We are capturing and understanding data on why 30% of US

population makes a daycare decision: something highly valuable and preferential. As women make more than their share of purchasing decisions across the market as a whole, we have

great

opportunity to apply our learnings.

As we build upon our learnings on why women buy, we see opportunity with this first product to monetize through transaction fees to help parents make payments easily and have visibility into "inventory" management for the under-optimized daycare market

.
Monetary Contribution
$51
Monetary Contribution
$30
Monetary Contribution
$50
Jereka Thomas-Hockaday
12/23/2018
Monetary Contribution
$20
Anita Lavaisse
12/23/2018
Monetary Contribution
$200
Monetary Contribution
$25
Rachel Landefeld
12/14/2018
Monetary Contribution
$215
Monetary Contribution
We appreciate all who have joined us no matter the reason! Some of our backers have said:
"I want to support female founders!"
"I want to help working parents!"
"I'm interested in investing in tools that help women"
"I'm interested in R&D about why women buy"
And, more!
Write us a note and let us know why you're backing JuiceBox Hero! Thank you!
89 Supporters
Select this reward
Rewards
Monetary Contribution
We appreciate all who have joined us no matter the reason! Some of our backers have said:
"I want to support female founders!"
"I want to help working parents!"
"I'm interested in investing in tools that help women"
"I'm interested in R&D about why women buy"
And, more!
Write us a note and let us know why you're backing JuiceBox Hero! Thank you!
89 Supporters
Select this reward