We're your first response for coverage, supporting schools, families, and students with quality instructors in-person and remotely.
Project Description
Educators On Call has always focused on being a service provider that provides a seamless transition between our guest teacher and the permanent teacher. With COVID-19 forcing school and youth programming closures across the country, our services were halted abruptly. As the closure period extended from the initial two weeks to the remaining three months of the school year, we learned that many parents and students were struggling with remote instruction. 
To survive the pandemic, we had to pivot in a such way that our services would continue to be an asset in the education community. In July, we hosted a remote learning summer program for students in grades K-12.  Scholarships were made available to families financially impacted by COVID-19. As the new school year approached it became clear that schools would not reopen to business as usual. Remote instruction would continue to be the delivery method for student learning. For us, that meant our clients would need guest teachers that could provide support virtually, parents working from home may be unable to divide their time between work and supporting their children with school work, and students may need additional support with assignments and projects when their teachers may not be readily available. With this in mind, we developed multiple options to support schools and families. This opportunity extends from our local region across the country. 
Families in our region have the option to support their children in Private Learning Pods led by one of our instructors. The instructor will be onsite assisting the students while they are participating in their school's remote instruction and afterward with assignments and projects.  We also are offering Remote Learning Pods where students are supported after they participate in their school district's online instruction. Individual online tutoring is also available to students in grades K-12. Knowing not every family will be able to afford these services, we are offering gift certificates that can be purchased to offset the cost for families. A portion of the funds we raise will provide scholarships to students, to reduce the cost of our services. Our goal is to help 10 or more families by offering discounted services.
Funding would positively impact our bottom line in multiple ways. We would be able to provide small scholarships to needy families, provide training to our staff, cover the cost of instructional resources, and cover operating expenses while rebuilding our client base.
The Educators On Call team is made up of myself and 4 amazing women. Shadonna Jones serves as our Operations Director, working as the liaison between our staff and clients. Julievette Jefferson is our Talent Acquisition Director. She coordinates the systems for recruitment and hiring. Our Office Administrator, Latoya Woodbury, provides administrative support to the leadership team and assists with instructor support. Angela Varghese, our Marketing Assistant, manages our online presence. I, Tara Aldrich, primarily oversee the forecasting, financial management, and negotiate the contracts, amongst other things.
These last few months have been filled with the anxiety of not knowing if the business I've worked so hard to build over the last 8 years will survive the pandemic. Through the kindness of others, like you, we continue to move forward believing that Educators On Call will thrive. We know we are on the right track and are eternally grateful for your support. 
Updates
The Campaign FAQs
Frequently Asked Questions:
Please, replace this example content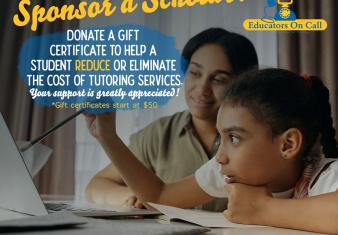 40.00 USD
Sponsor A Scholar
Your donation of $40 will provide a free hour of instructional support services for a student in need. 
0 Supporters
Select this reward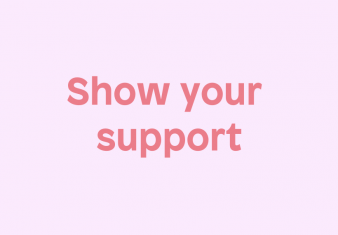 Monetary Contribution
3 Supporters
Select this reward
Rewards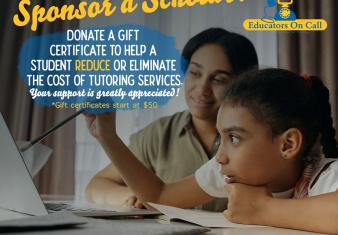 40.00 USD
Sponsor A Scholar
Your donation of $40 will provide a free hour of instructional support services for a student in need. 
0 Supporters
Select this reward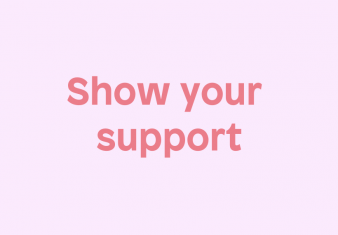 Monetary Contribution
3 Supporters
Select this reward