Bohemian Baklava: bringing punk'd baklava to the public with their first brick and mortar cafe!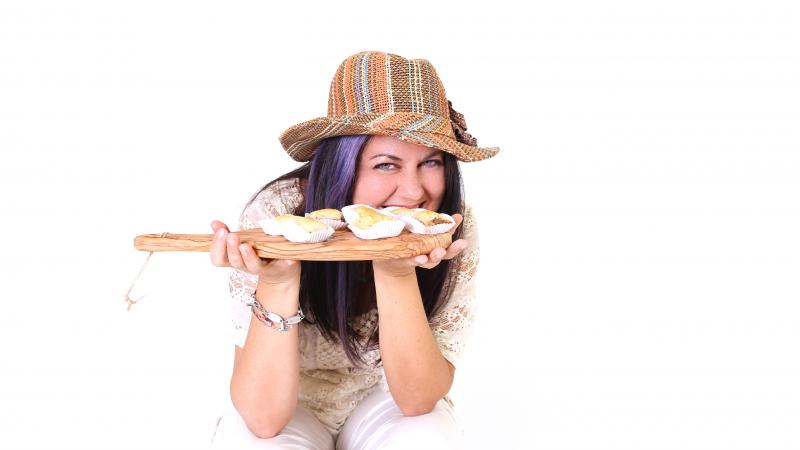 Project Description
Bohemian Baklava punks out Turkish baklava with different flavor infusions with their bite sized pieces. It is a special order/online only or wholesale baklava distribution company.
Currently, there isn't a Mediterranean bakery that serves up sweet and savory pastries in addition to vegetarian only café or bistro. By establishing our brand with a brick and mortar we can accommodate the demand for healthier food in bite sized portions.
Here in Salt Lake City, Ut, the market is sustaining 8 other baklava bakers in town that only do special orders. By bringing my company to the next level, I will be able to offer baklava on a regular basis paired with traditional Turkish coffee or tea. In the last 6 months, there has been an increase in baklava bakers in salt lake city by 30%. One thing that helps my company stand out from the rest is the fact that my recipe has been published in Martha Stewarts Every Day Food magazine November 2008 and is one of the most popular bakalva pinned recipes on pinterest due to that publication. 
My company has been around in various forms since 2004. Starting out as a Turkish sweet and savory catering business, I was picked up by a tea shop for 4 years. Taking time off to be a mom, I was asked by those in the community to bring back and sell my baklava. Shifting by business to specialty baklava in 2013, enabled me to resume my customer base and expand to wholesale distribution to cafes and restaurants. Currently, my customers are asking for a consistent location where they can buy multiple flavors of baklava at a time with a cup of Turkish coffee.
Having money to start a Mediterranean café would help lay a firm foundation to grow from. The money would go toward startup costs such as appliances, tables, chairs, and baking supplies. After visiting a restaurant supply store, that cost comes to $10,000 for the basics.
My team consists of just one person: Me. I am a single mom to a 13 year old girl. I am constantly and consistently pushing myself to achieve my dream of having a site down café. I am completely honest on good days and not so good days of running a business in front of her and try to be an example of perseverance. Coming this fall, she will be old enough to begin helping me part time in the shop and learning the business from the ground up.
For more information about Bohemian Baklava, please check out this podcast!
Updates
The Campaign FAQs
Frequently Asked Questions:
What will you be serving in the cafe?
We will be serving an assortment of various baklava flavors, turkish cookies, and savory Mediteranean inspired salads vegetable dishes. In addition, we will be offering turkish coffee made using hot sand to cook the coffee and traditioanl turkish tea.
What will your hours be? 
We will be open 11-6 tuesday-friday and 9-7 on saturdays. Saturdays will offer a Bohemian Brunch from 9-11
Angie Matinkhah
05/24/2020
Monetary Contribution
$50
Monetary Contribution
1 Supporter
Select this reward
Rewards
Monetary Contribution
1 Supporter
Select this reward