Empowering displaced and disenfranchised children through social emotional learning, early childhood development, and peace education.
Project Description
​​​​​​Context:
The COVID-19 pandemic is disrupting the lives of children around the world. The closure of schools and community centers, as well as quarantines, add stressors to households and can interrupt optimal child development. This is especially true for already vulnerable children, including children with disabilities and children living outside of family care, who are at increased risk of infectious disease, and of physical and emotional maltreatment, mental distress, and violence. 
Over 78.8 million people have been forcibly displaced worldwide, of which 50 million are children. In displaced communities, the impact of COVID-19 could be extreme, given the prevalence of underlying health conditions, poor nutrition, and weak health systems, and school closures. The pandemic is likely going to further affect the emotional wellbeing of children and their families who have already been affected by trauma. It is important to protect children's emotional wellbeing as much as their physical safety. As children feel vulnerable and overwhelmed, it's important to initially focus on providing a sense of safety and security. With the current circumstances COVID-19 is presenting to parents and caregivers, a proper and timely response is needed to uphold programmatic efforts that ensure children and their caregivers are supported in these times of uncertainty.
How We Help:
The Amal Alliance is a 501(c)(3) nonprofit, NGO that aims to empower displaced children through 4 pillars of support: 1) psychosocial support, 2) social-emotional learning, 3) early childhood development, and 4) peacebuilding. Our holistic programming bridges the learning gap by combining psychosocial support with trauma-informed play-based learning to engage children at their confidence and capability levels. Our Rainbow of Education is a UN Award Winning model that incorporates kids yoga, mindfulness, art therapy, dance, reading, and creative writing. Through innovative methodology we create a safe space in which refugee and disenfranchised children of the host community cultivate their voice, self-worth, and build bridges of peace and tolerance.
Our Team:
Since our debut 3 years ago, we have been an 100% voluntary run organization. We rely heavily on our volunteers, and are most thankful for their contributions. Currently, our lean team of 3 includes: Danielle, our founder and an expert in social emotional learning within education in emergencies; Aizat, and early childhood development specialist with vast experience in the field; Emmanuel, a social worker skilled in trauma informed support and program design! 
How does such a lean team generate so much impact you might ask? Collaboration is part of our essence, and can be seen by our numerous partnerships and collaborations with Consortiums, Coalitions, and Task Teams. We believe that we can build on the core competencies we each bring to the table to generate a more widespread and sustainable impact. Not only do we actively collaborate with all of our numerous partners worldwide, but we train and build the capacity of those on the ground to share our knowledge and skills to provide opportunities to others. 
Your Support:
While COVID has presented numerous challenges, this is an opportunity to reimagine how learning can take place anywhere at any time. It has put at the forefront the importance of cultivating fundamental social emotional competencies in our children. Yet, classroom instruction has been further postponed and children need support NOW.
To this effect, we have revamped our educational model to create a podcast series inspired from our traditional Rainbow of Education to bring these fundamentals of learning via voice. They support the caregivers and their children with practical guidance and activities, further supporting their wellbeing. Re-designing the content is a task we are glad to take on, but we need your help. We need to 1) bring on some folks to assist in revamping the curriculum to ensure that the content is preserved even when delivered via voice, 2) we need to translate our content to ensure it is heard by the most marginalized in their native tongue, 3) we need to purchase a couple mics, and recording equipment to provide optimal quality and perhaps even add a video dimension to enhance the programming.
Thank you!
Your support is invaluable! We cannot thank you enough for helping us bring hope and promise to our next generation - together, we can transform lives!
Updates
The Campaign FAQs
Frequently Asked Questions:
Where do you work? 
Prior to COVID, we worked in Greece, Lebanon, and Turkey. Post-COVID, we have shared our podcast with organizations working in Africa, South America, the MENA Region, Europe, and Central America,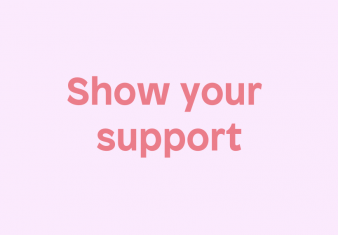 Monetary Contribution
1 Supporter
Select this reward
Rewards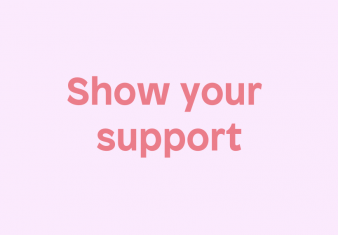 Monetary Contribution
1 Supporter
Select this reward