Inspiring and Empowering stories of women each week!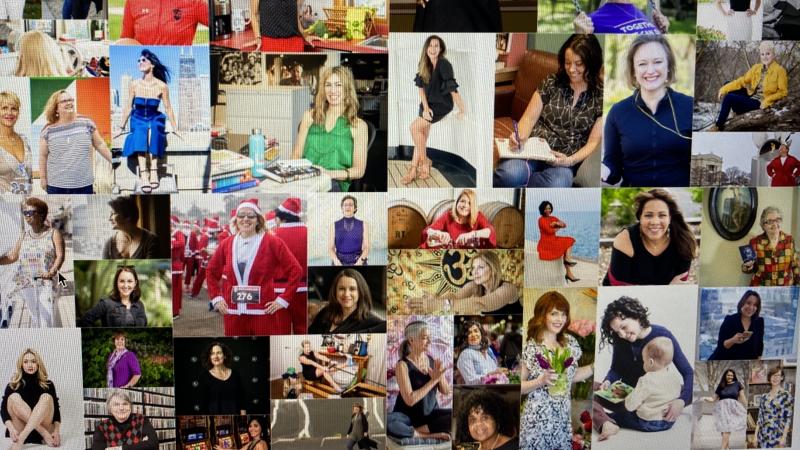 Project Description
Use Your Power to Empower – 
Amy Boyle Photography Shares Stories of 52 Phenomenal Women
The 52 Phenomenal Women Project began back in September of 2018 with a birthday wish by creator Amy Boyle to encourage others through the visual stories that have been featured on her blog and social channels. The goal of the project is to start a dialogue of inclusion, by supporting and recognizing the phenomenal qualities within all women. 
The best way to describe the project she embarked on is #WomanCrushWednesday meets Humans of New York. Why only women? "I am continually supported and loved by my husband and four sons, but what I know in my heart is many women are not so fortunate," says Amy. "I want to support women, who whether they realize it or not, are phenomenal." 
"This is a phenomenal project and we are thrilled and fortunate to be a part of Amy's creative vision and participation in community. The beauty and spirit of each woman honors our global mission-- to empower women to thrive independently. "- Joi Gordon, CEO Dress for Success Worldwide
The poem Phenomenal Woman by Maya Angelou serves as her inspiration in seeking out and celebrating the qualities that make each and every woman phenomenal. 
Participants in the project are asked to donate to support Dress for Success Worldwide Central and to date have contributed over $6,200 for the Chicago Chapter. 
The mission of Dress for Success is to empower women to achieve economic independence by providing a network of support, professional attire and the development tools to help women thrive in work and in life." We are stronger together and Amy's wish is to shine a light on these individual stories all the while inspiring and helping other women achieve their goals. 
"52PWP celebrated my success and helped me celebrate others. It was a very powerful experience because it highlighted our differences and made them our superpowers. The donation to Dress for Success was a perfect way to bring the project full circle. Amy really thought of everything and the one on one time with her was a treasure. I absolutely love the images she created of me." – Holly Getty, of Year 1 of the 52 Phenomenal Women Project
Year one of the project will concluded on September 4th. A celebration for the 52 Phenomenal Women was held on September 26th, bringing together these phenomenal women from ten US states and ranging in age from 21 to 83.
Now in it's 2nd year the project is ready for its close up - A book! The first volume will be the 104 weekly stories/and photographs of the 52PWPs from 2018-2020.
With great anticipation, I look forward to launch this book this year!
Thank you for your support!
Amy
Updates
The Campaign FAQs
First phase of book launch for volume 1. 
Monetary Contribution
0 Supporters
Select this reward
Rewards
Monetary Contribution
0 Supporters
Select this reward