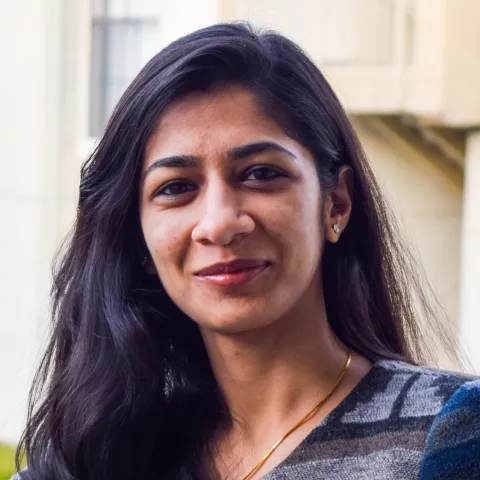 Sneha Lundia, Step2Growth
Building exceptional website, presentations and marketing assets to enable sales
We are a marketing agency laser focused on helping startups and small businesses grow. We build professional websites, beautiful logos, presentation decks & one pagers that will help you start selling your product or service. No matter what the sector, all our customers share similar stories; They're less overwhelmed, crystal clear on their messaging, and enjoy a marketing infrastructure that is easy to manage. We are a team of marketing experts relentlessly committed to our relationship with our customers and their continued success. No matter what the business challenge, I am confident our team can help your business get the attention it deserves.
Not seeing the service you need?
FAQ
WHAT ARE CUSTOMERS SAYING ABOUT STEP2GROWTH?
"Step2Growth has helped us with our marketing initiates. They have demonstrated a broad knowledge of how to set up and manage direct marketing campaigns. They have helped us set up and implement a number of marketing campaigns in our marketing tool. Further, they have helped us create and fine-tune our marketing literature. The team is very knowledgeable, reliable and easy to work with. I highly recommend Step2Growth!"
"I've had the opportunity to work with Step2Growth on multiple occasions and have found Sneha and her team to deliver high value, high quality marketing services for multiple early-stage companies. From website development to content development and advisory to campaign development and execution, they have excelled in all ways to help the companies to achieve their objectives and accelerate their marketing and sales funnels. I'd happily recommend them again."

"Sneha was great to work with - she is professional, proactive, detailed oriented and efficient. I loved what she did for us on a tight budget."
DO YOU ACCEPT ALL CUSTOMERS?
No, we do not. We believe that fit is an important component of our success. We want customers that are ready to do the work, commit to their success and work well as a team (with us). If we feel you don't fit those criteria we may decline your project.
CAN I JUST ASK YOU A QUESTION WITHOUT COMMITTING TO ANYTHING?
Yes! We offer Ask Me Anything sessions. For 30 mins via Zoom video conferencing, you can ask us whatever you'd like. If we don't have the answers for you right away, we will find them within 2 days and report back to you. Contact us to schedule!
WHAT HAPPENS AFTER I CONTACT STEP2GROWTH?
You will be contacted within 2 business days, max. But we usually reach out sooner because we're excited and can't wait to meet you. Please note we don't work weekends and sign off after 5 PM PT so if you send it after hours, we'll get back to you next business day! After our chat, we deliver a custom proposal to you within 2 business days. Upon signing we're off to get your project completed!
DO YOU OFFER ON-GOING WEBSITE MAINTENANCE AFTER OUR PROJECT?
We do offer monthly retainer services for ongoing website maintenance. Also, every project comes with a customized 30 min training session, that empowers you and your team to maintain your site.
ARE ADDITIONAL COSTS INVOLVED?
You may be responsible for additional font, photo, or graphic licensing fees if necessary. Please take this into consideration when factoring your budget. We are also not responsible for platform fees, costs of external integrations and domain/ website subscription.