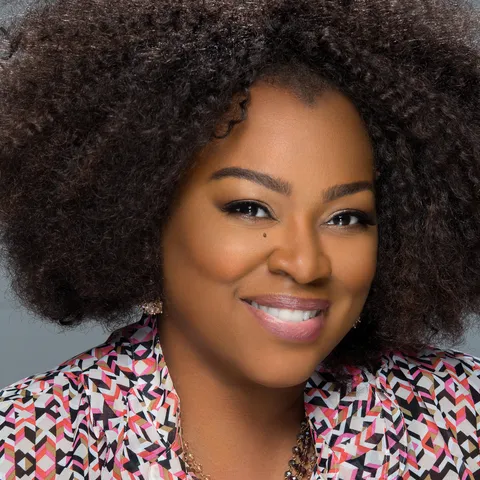 Carnellia Ajasin, Mind Katalyst
Executive Product Coach that helps your business scale and increase revenue
I am CEO of Mind Katalyst, a tech innovation & sustainability venture studio that collaborates and co-invest with corporations, universities and entrepreneurs while helping them to conceive, launch, and scale tech-enabled, data-driven and humanity-centered products focused on innovation and sustainability. (e.g. think conscious consumer products that does no harm, software that matters, etc.,). I am passionate about working with women in particular and increasing the number of mindful successful women product creators, innovators and inventors. I have been a tech executive and founder for over 20 years started my career in Big 4 management consulting rising to senior executive roles in companies such as Oracle, Ernst & Young, Capgemini and chief product officer (CPO) for growth stage startups gloabally, leading international teams through enterprise-wide technological services throughout North America, South America and Europe. I often speak on the subjects of product realization, technology innovation and sustainability, startup ecosystems and equitable access to capital as well I am a contributor to a number of business organizations, including Urban League of Greater Atlanta, Women in Technology, Entrepreneur In Residence at Georgia Tech University, Portfolia Investors and the National Science Foundation Innovation Corps SBIR/STTR product mentor and advisor.
Not seeing the service you need?
FAQ
How does Product Coaching Work?
Product Coaching will be conducted in the following manner:
Discovery: we will work together to build a deep understanding of real problem your product solves, set goals related to that problem and commit to the actions you can take to achieve those goals as they relate to your product.
After the discovery session, we will develop a product coaching plan flexible enough to adapt to your needs but give enough structure to make sure we make progress towards their product goals.
Each coaching session is typically one hour long and the coach will work with you to check in on your product progress since the previous session, re-prioritize goals and actions where needed, then continue to help you work through the challenges you are facing with issues related to your product.
We use an effective methodology inspired by design thinking, design sprint, and others to help you unpack challenges in a visual way and to keep a record of what happened in the session.
Retrospective: At the end of a 6 coaching sessions we will work with you to reflect on outcomes and accomplishments, and whats nexts to cover or in a follow-up/upgrade of 3-6 more sessions if you choose to continue with more product coaching.
What if I have a service-based business?
We can assist you with the ideation process of determining what product might best compliment your company. However, that would need to take place in Viable Product or 1:1 Product Coaching and NOT Product Validation Bootcamp. Work would be worked on by the client both independently with 1:1 support from the Product Coach.