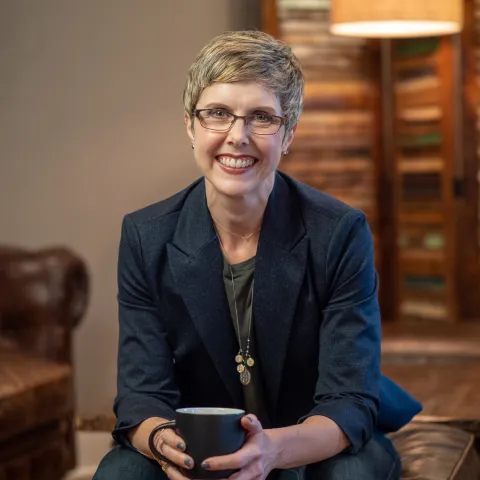 Holly Fisher, Fisher Creative Marketing
Fuel For Your Marketing
For a lot of business owners, marketing feels complicated. They know they need to invest in marketing, but where do you begin? It's not your area of expertise, so you put it off. Here's the rub: Without a marketing plan, a website that sells or a way to keep in touch with existing customers, you run the risk of losing out on business.
Don't let a lack of marketing expertise keep you from attracting new customers and boosting your revenue.
When it comes to your marketing, I'm here to help! Let me take you through a seamless process to clarify your marketing message. Then, we'll develop the rest of your marketing essential checklist – a website, lead generation tools and email campaigns.
Not seeing the service you need?
FAQ
Created by Donald Miller, the StoryBrand Framework is based on seven storytelling elements. It's the same story formulas used in Hollywood to create the latest blockbuster. Businesses can tap into these story principles to connect with potential customers and move them to action. Thousands of businesses and nonprofits around the world have implemented the StoryBrand Framework with incredible results.
Why start with a Brand Message Guide?
Most businesses struggle to create a marketing message that resonates with their customers. They aren't clear about what they do. As a result potential buyers are confused, and your business suffers. A critical first step is to clarify your marketing message so people know exactly what you do, how you solve their problem and how their life will be better after they hire you. This foundational message flows through the rest of your marketing copy (website, emails, social media, etc.). It ensures your marketing message is clear, consistent and compelling.
Why hire a StoryBrand Certified Guide?
StoryBrand Certified Guides are among the best marketers in the world. I was certified in February 2018 so I've been using the StoryBrand Framework for years. My clients love it. And it works!
What if I have questions prior to making a purchase?
Send me a message right here through IFundWomen. I'll reply quickly! You can also visit my website at www.fisher-creative.com.
Do you offer other services?
Yes, I help clients create lead generators that will build their email list (for example, a free PDF potential customers download from your website). I also write email campaigns and assist with other content creation.
What if I have questions after I receive my deliverables?
Simply reach out here via IFundWomen or via email. I'm happy to help!
Are payment plans available?
Yes, for the Brand Message Guide and the Website Copy Packages, you can pay 50% up front and the remaining 50% at project completion.
Does the Website Copy Package include design?
This package does not include building/designing the website in a platform like Wordpress or Squarespace. That service is available for an additional fee.