Zencouver is a mindfulness meditation company looking to empower others through mindfulness practices. Savor the moment!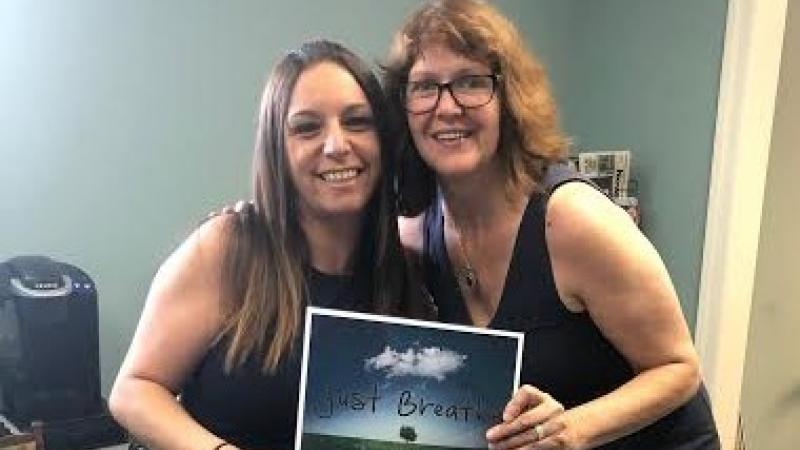 Project Description
What is the mission of your company or project? My mission is to provide mindfulness meditation classes to my community. 
Describe the problem you are solving. Our modern lifestyles have taken us into a frenzy. We are always plagued with somewhere to be, an e-mail to answer, texts to read/send, and so much more that we aren't taking the time we need to slow down and enjoy the present moment. 
What is the market size/opportunity? Mindfulness can be brought to anyone from children to adults. It can be in schools, clubs, corporate offices, private classes, etc.  The options are endless. My main focus is working with the people of my community. 
What is your company/product about and how does it solve the problem? Zencouver is about offering people strategies that help them appreciate and value the moment. It has added benefits of helping people to reduce stress, anxiety and gain focus and clarity.
Why are you seeking funding and how will you spend the funding? I am seeking funding because I am a one woman show! :) Mindfulness meditation has helped bring me a lot of clarity. I am passionate about it and I want to help the people around me to achieve the same sense of clarity and peace. The funding is planned to go towards advertising, materials, further mindfulness meditation professional development, and rental space. 
Who is on your team? Zencouver is my business but I wouldn't be here if it wasn't for the support of my husband and children! 
Thank your backers and make them feel appreciated!

Thank you for your time, support and generosity. This is a personal dream of mine and I appreciate your kindness! 
Updates
The Campaign FAQs
Frequently Asked Questions:
Why Zencouver? Zencouver is a mindfulness meditation company that offers people strategies to help regain focus and clarity in this busy world.
Why should I donate? I am working hard to help people gain a sense of peace. Zecouver runs 45 minute class sessions for children, teens and adults. We are a super small startup that is in need of capital to help Zencouver grow.
What will the money fund? We are so new that we currently do not have our own space! We are renting space from a local business. Some of the money will go to rental space, materials, advertising and professional development. 
Monetary Contribution
0 Supporters
Select this reward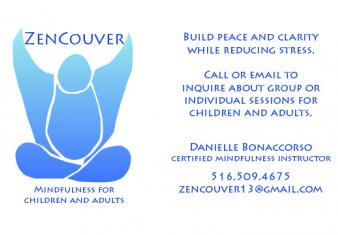 25.00 USD
15 Minute Mindfulness Session
Thank you so much for your contribution. You will receive a 15 minute mindfulness phone session. During our session we will cover:
*Everyday stress
*Benefits of Mindfulness
*When/Where/How to apply mindfulness in your daily life
*Breathing strategies that help to promote mindfulness meditation
2 Left
0 Supporters
Select this reward
Rewards
Monetary Contribution
0 Supporters
Select this reward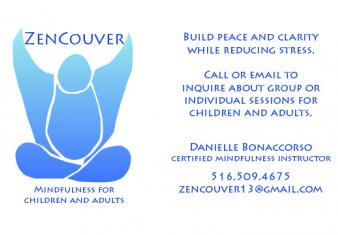 25.00 USD
15 Minute Mindfulness Session
Thank you so much for your contribution. You will receive a 15 minute mindfulness phone session. During our session we will cover:
*Everyday stress
*Benefits of Mindfulness
*When/Where/How to apply mindfulness in your daily life
*Breathing strategies that help to promote mindfulness meditation
2 Left
0 Supporters
Select this reward