My father passed away last year and left his tree business in my hands. The equipment we have is outdated and in need of being replaced!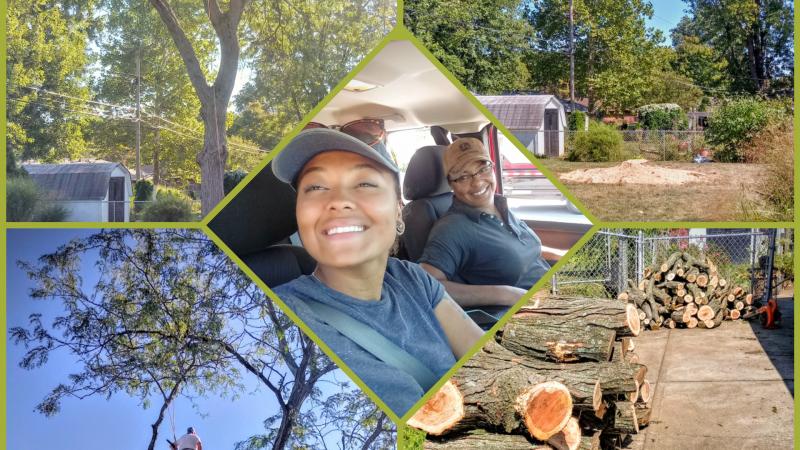 Project Description
Kevin's Tree Service was founded by my father (Kevin McCoy) in 1989. We are a tree service that focuses on providing quality care at an affordable price. My father became sick a few years ago and passed away last year in May. My mother (Nicole McCoy) and I (Demi Vorobiev) have since taken over the business. The business was extremely successful at it's peak. Once my father became sick, our customer basis and reputation declined.
My father's passing has brought on some financial hardships for my mother and I am currently enrolled in college working towards a horticulture degree to better run the business. I have a succcessful background in retail and food management so I have tackled the administrative and sales/marketing side of the business. Right now, our financial need lies in upgrading our equipment and getting up to par with the competition.
The tree and landscaping industry is booming in Ohio at the moment. There is just a lot more competition than there was even just 10 years ago. Being a women owned tree service in a very male dominated field increases the pressure to impress tremendously. We have been successful in blowing the competition out of the water when it comes to communicative professionalism, reliability, customer relations, and quality service. A good amount of our competition has much better equipment than we do, though. Upgraded equipment would give us the leg up and that outer professional sheen that we need!
We are seeking funding to upgrade our equipment. Specifically a new dump truck and a wood chipper. If we can get the funds, possibly a new stump grinder as well.
I want to thank you whole heartedly for taking the time to read through my story and our goals! I am really hoping to grow this business and make my father proud!
Demi Vorobiev
Updates
The Campaign FAQs
Frequently Asked Questions:
Please, replace this example content
Monetary Contribution
0 Supporters
Select this reward
Rewards
Monetary Contribution
0 Supporters
Select this reward