Helping Women and Children RISE from the ashes!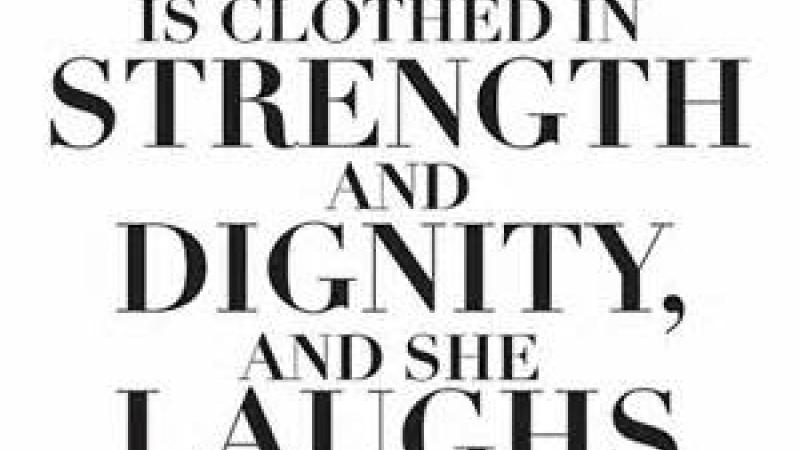 $ 0
pledged of $ 75,000 goal
Project Description
WOI The Phoenix Firm LLC Women's Resource Center
TPFTPFWRC
Helping Women and Girls RISE from the ashes of Life!
Women of Influence, Inc. 501 ©(3)
Life happens…. And as a woman it can be overwhelming.  It doesn't matter the circumstances, whether divorcing, returning to work, starting a business, dealing with financial difficulties, or coping with family or health problems – The Phoenix Firm Women's Resource Center is a safe place to start.
The Women's Resource Center is your gateway to services already existing in our community and a provider of programs we have designed to fill in the gaps.
So, start with The Phoenix Firm…  Helping Women RISE from the ashes of Life!
WHO ARE WE?
Our Mission
The mission of the TPFTPFWRC is to promote the self-reliance of women by assessing needs, providing services and acting as a gateway to community resources. In seeking solutions for unmet needs, the TPFTPFWRC provides strategic leadership through collaboration and partnerships within the community.
Our Values
We believe that all people are created equal and have dignity, worth, and potential: therefore, we treat all people with respect and we honor their individuality and diversity.
We believe in the ability of all women and girls to grow into their own potential; therefore, we provide the tools and the environment for women and girls to use their intelligence and strength to create their own path
We believe that we can all do our part to make a difference in our world; therefore, we will act as change agents and advocates for an equal and just world.
We believe in joy, peace, fun, and celebration; therefore, through our attitudes, actions, truths, and stories, we will model the importance of incorporating joy, creativity, fun, and celebration into our lives.
Our History
Renee Fowler Hornbuckle founded Women of Influence, Inc. a non profit organization in 1999. Then in 2001, in response to the needs of women, she founded Rachel's House whose mission is to empower women, especially working women faced with life-altering transitions, so they are able to make positive changes in their lives, actualize their potential and build lives for themselves and their children that are free of stress, violence, addictions and unhealthy relationships. Through the provision of housing, social services, the promotion of systematic change and empowerment programs, such as life-coaching, counseling, training and mentorship, Rachel's House will work to ensure they are not led into situations of chronic poverty, welfare dependency and homelessness.
In 2005, after herself experiencing a very public life-altering scandal, Renee, due to her own personal life experience, had a vison of creating a safe place where women could come for information, advice, support and assistance. While DFW has a wealth of community resources, there was not a system in place to guide women in accessing these services.
Faced with a continuous stream of women needing assistance she decided to open a Women's Resource Center in the DFW Metroplex. She's been doing the work for over 20 years, but the official TPFTPFWRC was launched in 2007, and the first facility was opened in 2018.
The base of the startup has offered programs in peer advocacy, a job-training program for displaced women, entrepreneurial training, a free attorney hotline, a computer data bank, a library for women's issues, and a barter board where women can exchange information about goods or services. During it's tenue, the TPRTPFWRC has served approximately 5000 women.
Now, that the official center is open, they are targeting adding to the number of women assisted each year
One of the prevailing problems is finding safe and affordable housing.  It is focused on finding and securing more long term , sustainable housing needs.
Capital Campaign:  The Phoenix Movement – Rising From The Ashes and Building Better Futures of Women.
PROGRAMS
Community Information Services
The Community Information Area and Library contain a collection of books, pamphlets and materials dedicated to women's self-help/empowerment and information regarding local agencies and services providing for the many needs facing community women (e.g., "How to Access a Domestic Violence Shelter" and more). The space is designed for women to locate information of interest - or necessity - either on one's own or with staff/volunteer assistance.
Community bulletin boards list jobs, community events and other opportunities and announcements of interest to women. Two computers offer free internet access for job searching and research, as well as Word Processing software for resume building and typing. Highly trained staff/volunteers can provide assistance, as well as supportive direction to useful, appropriate community resources, services and programs.
Legal Resource Network
Designed to be a gateway to legal information, the Legal Resource Network helps community women, ages 18 and older, to make well-informed decisions, based on a clear knowledge of their legal rights and responsibilities, as they move through life transitions 
Women To Work - Job Strategies for Success
A job-readiness program that provides job search strategies for women actively seeking employment including: Career Assessment, Resume Writing, Interviewing Skills, Networking, Goal Setting, and referrals to other programs in the community that provide assistance with obtaining employment.
Community Education and Self-Esteem Workshops
Life changing, educational opportunities on topics related to financial, physical, emotional and relationship health, facilitated by community partners and professionals, designed to provide women with information to help enrich and empower their lives, while increasing their capacity to care for themselves, their children and their parents.. 
Community Resource Counseling
For those who need specific and individualized guidance, Community Resource Counseling provides real-time, up-to-date information regarding resources, programs and services available in our community.
General Workshops -
Educating & Supporting Women Resume Writing, Building Confidence, Starting Again, How To Start A Business, Business Etiquette And more
Please Join Us As We Help Women and Girls RISE from the ashes To A Better Quality of Life!
Updates
The Project FAQs
Frequently Asked Questions:
GET INVOLVED
We help map out solutions, inspire confidence, and make connections to vital community resources that empower women to regain their footing.  And you can be a part of those efforts. 
You may not have needed our help, but you probably know someone who has . . . or does.
You Can Help
Each year we work with women and their families. You can help by getting involved.
Getting involved can be as simple as donating money to support our unique programs or by volunteering to work with our women first-hand..
Donate
TPFWRC is a place where women receive information about services available in our community, along with education, advice, and support from caring staff and volunteers.
Inside the Women's Resource Center, community women gratefully discover a group of dedicated staff and volunteers who hear their calls for help and are able to respond. Thousands of women can directly attribute their triumphs to services offered by the Women's Resource Center, which is truly only possible through the generous support of the community.
Please consider giving the gift of successful futures for community women and their families. A donation to the Women's Resource Center will help women find the tools and resources they need to work through whatever challenge life may bring. Your contribution will pay tribute to your own achievements as well by supporting programs that help women navigate life's hurdles, access community services, develop new skill sets, and move their lives forward.
We enthusiastically welcome all levels of donation! The Phoenix Firm Women's Resource Center under the umbrella of Women of Influence, Inc. is a registered 501 (c) (3) nonprofit organization and contributions are tax-deductible to the fullest extent of the law. For more information, please call
Monetary Contribution
0 Supporters
Contribute
Rewards
Monetary Contribution
0 Supporters
Contribute