Connecting the dots in ethical consumer decision making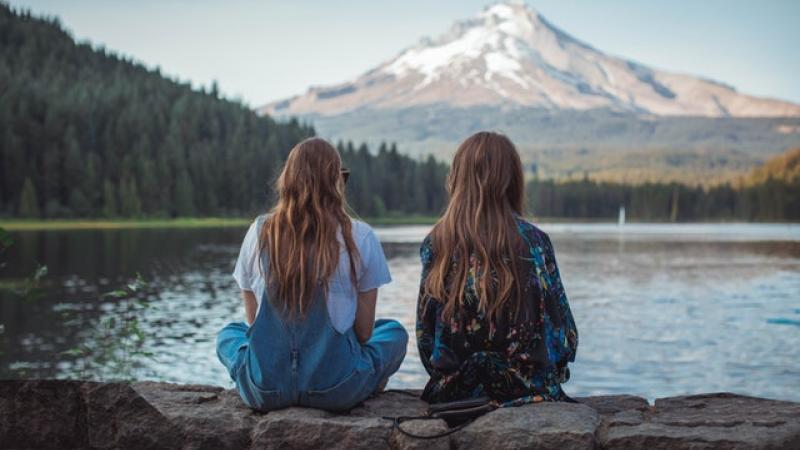 Project Description
We want to change the world for the better, We Are Ergo!

Our mission is to help people to make more ethical, more sustainable and more environmental purchasing choices.

Ergo is a search engine and members app with a difference, we rank products based on the the impact they have on our planet and our global community. 

We score and rank companies and products based on :
Materials used 
Are these materials biodegradable?  Are they sourced sustainably? Do they contain animal products?

Impact to communities 
Do local communities close to the manufacturing bases benefit from the businesses?

Impact to environment 
Does the company pollute the environment heavily or do they leave almost no carbon footprint?

Employment practices 
Are these companies paying living wages? Are the staff expected to work hours which would not be acceptable in other parts of the world? 

Airmiles
How far does the finished product have to travel to arrive at your door? Is it 10 minutes walk from door to store, or has it been flown 5000miles just to reach the same country that you are in?

Think of Ergo as similar to food labelling on products, there was a point when we didn't know the calorie, salt and sugar content of the foods we consume. Ergo is providing a labelling system for products and manufacturers. These scores are dynamic and can rank lower or higher dependant on changes in practices. Sounds good so far?

Our app for proactive "carbon dieters":
We are developing our app for keen users, which will provide you (and your family) with a "carbon calorie counters" for reducing your own carbon footprint. It will help you to reduce your personal carbon footprint by making simple changes in your day-to-day lives.

What difference do you think Ergo would make to your purchasing decisions?
If shown a range of products, some vegan, some non-vegan but ethically produced,  some made with non-biodegradable materials, others made with materials that will not harm the planet.... will you make different purchasing decisions? having all the right information, may make you want to spend a little more, or buy better quality, or even just purchase from a new business. We hope this enables small businesses to thrive within their local markets, and gives them the exposure and reward for running businesses that give more consideration to ethics.

What difference do you think Ergo will make to Small businesses?
Small businesses tend to have more ethical practices and produce a smaller carbon footprint. These are businesses that may be local to you, but get little exposure due to the high marketing cost vs turnover. They struggle to gain wide exposure, but with Ergo, local and domestic smaller businesses may receive higher rankings than businesses that mass produce and ship globally.

What difference do you think Ergo will make to Industry?
If consumers are able to make more educated and ethical purchasing choices, industry may well change for the better (that's our hope!). Manufacturers will likely begin to adapt their practices to meet the demands of the conscious consumer, we hope this will change industry for the better. We hope for employees to be paid living wages, and for businesses to reduce their pollution from production.

What point are we at in the product development of Ergo?
So exciting times for us all! We have now completed the backend software development, and we are able to build the front end (user interface!). We cannot wait to launch and make Ergo accessible to all!
 
What will we use the funds for?
Our first priority is to fun the UI, and build the app whilst being ready to make updates to improve the service. We are asking for $50,000, and we hope to use this as a launch pad to get us off the ground and create a culture where are users are invested in the business form the start –whether it's a donation of 1euro or 100euros, we appreciate your passion and support for the cause and the ethos. We wish to remain independent of investment, so we need working capital so that we can find the right investors who are happy to uphold our mission and ethics. 

We believe that by educating consumers on their purchasing choices, whilst providing them with more sustainable and ethical choices, that as a community, we can change the way we all consume and our individual impact on our planet, our animal friends, and our brothers and sisters in our global community.  There's so much you can do to support us, to find out more Join our Facebook group!


For Corporate donors: 
Do you want others to see that you have supported the cause? Great! It's fantastic to have businesses on board!
Send us an email via our Facebook page with proof of donation, a png of your company logo and a link to your site, and we will add you to our home page under Corporate Sponsors

We post our most up to date activity on our Our Facebook page! 
If you think you have some talents and can contribute directly to our cause, you can also contact us via the Facebook page!



Join our mailing list via Our Site 

Facebook 
Instagram 
Twitter
Updates
The Campaign FAQs
Frequently Asked Questions:
Will vegan products be ranked higher?
Yes Vegan products will naturally have a higher ranking than products that are made using animal products. 
How will sustainable businesses rank?
Of course sustainable business will need to show that they rank highly on the ErgoScore, as long as their products and materials are sourced ethically, they should rank highly. Smaller retailers will rank highest if they are in close proximity to the Ergo user, because we work to give exposure to local retailers to reduce the carbon footprint from airmails.
Can companies and products improve their ErgoScores?
Yes, all companies have the constant opportunity to improve their ErgoScore and ranking. We use numerous data sources to collect the data on companies and products. If a major retailer goes from paying staff a low salary, to paying a living wage, their rank and score will improve on Ergo. We want to encourage businesses to adapt to demands of the more ethical and mindful consumer, so we welcome all changes that they make.
Do companies need to pay a membership to Ergo?
No, we wish to make the platform to accessible to all businesses. There will be an option for sponsored adverts, but for products that meet a threshold on the ErgoScore, and the ErgoScore will still be visible to the consumer.
Monetary Contribution
0 Supporters
Select this reward
Rewards
Monetary Contribution
0 Supporters
Select this reward