LIFE is Water, without it there is NO LIFE.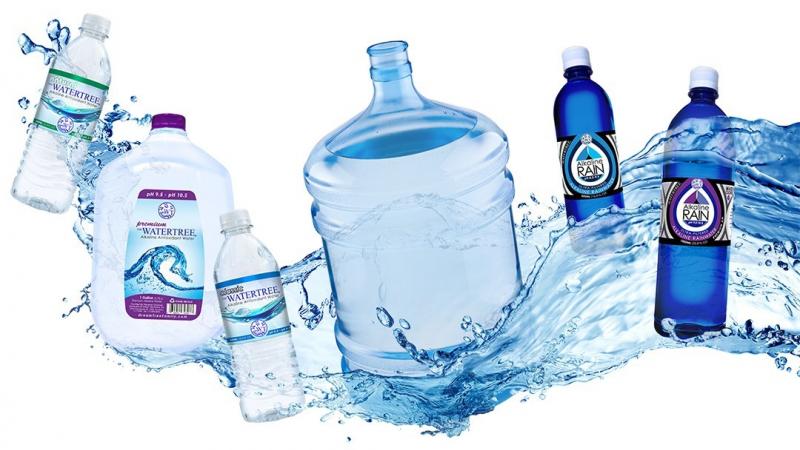 No video provider was found to handle the given URL. See
the documentation
for more information.
0
Fund it
Campaign Ends on October 30, 2020
Project Description
Most people drink water every day (at least we're supposed to), but are we drinking water that is actually good for us?
In America alone, we spend nearly $16 billion dollars annually on bottled water.
Repeated testing proves that water treated with distillation and reverse osmosis takes the good out with bad, leaving us with Acidic/Dead Water that contains no minerals.
Common filtration methods often remove everything and strip water bare leaving almost nothing but water molecules. This is great for removing toxins and waterborne diseases, but none of the other beneficial elements of water are retained.
That is why The Water Tree uses a process called Ceramic Conversion to bring your water back to life! We put the good things back in so you can drink water the way nature intended.
Without the right Water, there is NO HEALTH.  The million-dollar question is.....How important is YOUR Life and YOUR Health?  After GOD, water should be the most important because we need it to live.  All mankind needs the proper hydration and minerals from water, and it is a human right to have clean living water, The Water Tree water meets those needs.   The Water Tree mimics nature.   Before there was anything on the Earth, there was GOD and Water.  Our bodies are water and soil and water is the most important resource we can give our bodies for them to function.  There are over 100 minerals contained in The Water Tree water. It is produced using the best Ceramic Conversion Spheres in the World that are derived from the purest Ores of the Earth.  There are only a few places remaining in the World where you can find this water in nature.  Now it is possible to get it from The Water Tree stores and Dream Tree Family.
"And the earth was without form, and void; and darkness was upon the face of the deep. And the Spirit of God moved upon the face of the waters." ~ Genesis 1:2
"But those who drink the water I give him will never thirst. Indeed, the water I give him will become in him a fount of water springing up to eternal life." ~ John 4:14
Hello World, 
My name is Marisol Bolanos, I am 31 years young and I have (2) amazing kids, ages 15 and 10. When I was asked the reason for wanting to open my own Water Store, I was immediately filled with passion as I answered. 
I will provide people with the resources and knowledge of clean, fresh alkaline water. The way we were intended to drink it.  By having my physical store, I not only will help improve the health of all who come for the water, but I will speak life unto all who enter.  I will motivate them, inspire them, and by God's grace guide them to my Lord and Savior. 
I have such a strong desire and burning passion to put all my skills and gifts into this store.  To uplift, inspire and motivate all who come. This is something I've always believed I was capable of achieving and constantly speak it unto my kids' lives.  Don't ever let the lies of people determine who you are or what you can and can't do!  You are not determined by the words,suggestions, or opinions of others.  You were created and given power and authority over your own mind and get to choose how you want to live your life.  You have limitless possibilities, let your imagination and creativity take you beyond what you can see. Don't let minor losses keep you down, even when those around you may not believe in you. When others don't support your goals, dreams, or visions; pay no mind to those and keep going, keep pushing, keep moving.  Look for the solution vs dwelling on the problem.  Overcome the fear of staying stuck and get out that ruck and go after what you want.  We all have gifts and skills that we aren't using and could be doing more with our lives.  We will learn to live and not just nearly make a living.  There's more to life than what we are merely doing.  I can and I will light the fuse that's already sparking in your mind. I will invest all my knowledge and skills as I retain nothing back to see the growth of others and hear of the wonderful testimonies that are to come.  
We all have testimonies even the non-believers can testify to the Grace and Mercy that's been received in their lives by pure luck as they would put it. 
"Therefore, I tell you, whatever you ask in prayer, believe that you have received it, and it will be yours."  - Mark 11:24
Updates
The Campaign FAQs
Frequently Asked Questions:
I HAVE HEALTH ISSUES, SHOULD I HAVE CONCERNS ABOUT DRINKING ALKALINE WATER? 


If you have health issues we recommend you consult your physician before adding anything to your healing routine. If you are taking medication, do not take them with alkaline water and wait thirty (30) minutes before and after taking your medication to drink alkaline water. The properties of the alkaline water could increase the absorption rate of your prescribed medications.

DOES THE ALKALINE OR ANTIOXIDANT PROPERTIES OF THE WATER DIMINISH OVER TIME?


As long as the water remains in a sealed container, it will retain its alkaline properties for up to one year, and its antioxidant properties for up to one month. Water in an opened container will begin to slowly lose its alkaline and antioxidant properties; the pH after three days. Exposing the water to the sun (UV rays) will also reduce its properties.

CAN I HEAT OR BOIL THE ALKALINE WATER?


Yes, the alkaline water can be heated and even boiled. The alkaline and antioxidant properties diminish slightly. The evaporation in the boiling process will naturally cause the loss of some minerals.



CAN I MICROWAVE THE ALKALINE WATER?


Yes, the alkaline water can be heated and even boiled. The alkaline and anti- oxidant properties diminish slightly. The evaporation in the boiling process will naturally cause the loss of some minerals.
Monetary Contribution
0 Supporters
Select this reward
Rewards
Monetary Contribution
0 Supporters
Select this reward