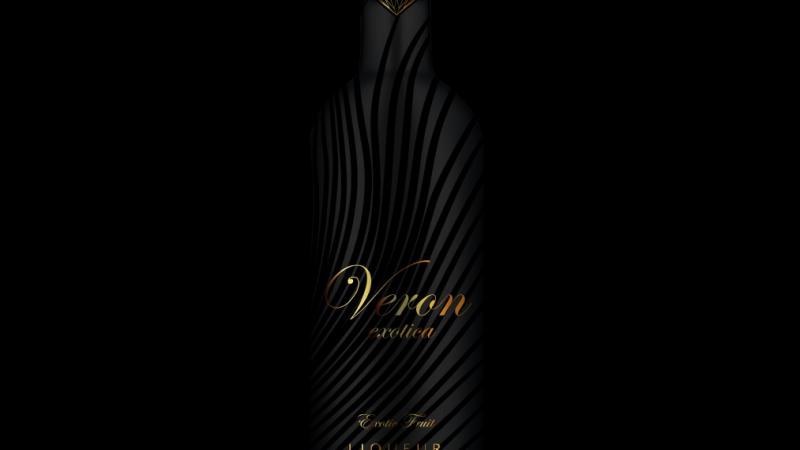 $0
pledged of $10,000 goal
Support now
Project Ends on February 28, 2020
Project Description
ME, MY STORY & MY PRODUCT
Hello, I'm Azuka Morah, entrepreneur and creator of Veron Exotica Liqueur.  

I created this divine, lovely cocktail as a beautiful expression of my passion and creativity.
Veron Exotica Premium Liqueur is an indulgence for those who enjoy wine, cocktails, or who are bartenders, mixologists, and master craft aficionados. 

I enjoy cocktails, entertaining, spending time with family and friends and taking moments in life to simple enjoy!

Over the past 2 years, I have poured my heart, soul, and finances into this dream.  Creating something of this magnitude alone and self-funded, is challenging and costly.  This industry is extremely male-dominated and dominated by the big brands and manufacturers. 

I know there is a lane in this industry for a women-owned brand and for this product I have created.
Women account for half the consumers of the adult beverage industry. How is it possible in this day & age can their be such a huge gap in representation of women? How can our style, taste preferences, and unique perspective be so greatly neglected?
Veron Exotica is a fresh approach, it's a sexy product, plus it's simple delicious.
Veron Exotica Liqueur not only taste delicious, but it is a multi-occasion, versatile beverage.  It can be enjoyed on its' own in replacement of that evening wine or scotch. It can be mixed to create endless cocktails for entertaining, it can be served after dinner as a digestif, and it can be beautifully displayed any bar, restaurant.
MISSION
Our mission is for Veron Exotica Premium Liqueur to be perceived as a that delicious, quality liqueur that makes drinking and occasions special and elegant.
THE PROBLEMS IN THIS INDUSTRY
There is a growing new and exciting craft cocktail/mixology movement making a big impact in the distilled spirits industry.  Globally, many consumers today, especially the questing and curious Millennials, are seeking out new taste experiences.

This new enthusiasm has not only sparked heighten interests in distilled spirit, but it has also created a thirst for new and unique offerings. Unfortunately, the industry is slow to capitalize as they are not many new brands that offer something innovative, modern and versatile.

What we are noticing in the market is that the top major brands are somewhat  embracing this by attempting to be something they are not. The cocktail enthusiasts want to know more about the brand, the company's history, the process. They want a "feeling", a "connection" which in turns creates a better, more personalized experience for them.

We are also witnessing consumers becoming increasingly more knowledgeable and seeking products with panache and differentiation and are willing to pay more for it, driving premiumization in beverages. Not many brands today can meet those needs.

Lack of diversity leads to tunnel vision.  This is a predominantly male run industry. This leads to lack of creativity, experimentation, and a variety of product offerings. This has led to tunnel vision.

liz

 
MARKET SIZE & OPPORTUNITIES
This is very exciting time for Liqueurs & Cordials and the future looks even more promising with projected steady growth in this sector.

On Sep 17, 2019, The Expresswire  wrote that the global Liqueurs Market value stood at $86 billion in 2018, and it is set to grow with a CAGR of 1.80% throughout the forecast period 2019-2025.

Growth is positive for the category overall. The top 10 leading brands were up 1.1% in 2016, according to The Beverage Information Group's 2017 Handbook Advance.

According to thespiritbusiness.com, the move towards natural ingredients as consumers adopt healthier lifestyles has made the industry more exciting than ever.
THE VERON SOLUTION
Veron Exotica Premium Liqueur is exactly with this growing market is seeking. We share their enthusiasm, their quest for innovation, their love for fun, adventure, and delicious drinks!

We apply an innovative approach to every component of our product.

Our presentation and packaging are highly stylized and appealing.

Our liqueur is a perfect drink experience on its' own, yet its' sophisticated taste enhances and lends itself to endless cocktail creations.

Our alcohol volume of 22% is higher than most liqueurs on the market. We balanced this with a delicious fruit blend to create a smooth taste.

Our first flavor is

Melon Berry

. It's a delicious, perfect duo that appeals to most palates.

Being an indie brand, we can develop a more personal connection with the consumer and intimately engaged with them. We can personally be involved and stay connected to their needs, wants, and concerns. We can build a partnership.

Veron Liqueur satisfies the need for a full-bodied and well-made liqueur. Not an artificial-sugary drink.

Veron is a woman-created business. This gives us an advantage in relating to the female consumer. We can approach and develop a communication strategy from a different perspective, yet the product still maintains broad appeal to both genders.

This growing market is enthusiastically involved in watching mixology videos and clips. They love learning, sharing, and testing new cocktail creations.

Veron Exotica Premium Liqueur has social media appeal. Today, a product must have social media appeal. Social media influencers are constantly on the hunt to showcase new and unique products.
WHY I AM SEEKING FUNDING/HOW IT WILL BE USED
The funds will be used to get me to the finished line.  Here's what's done thus far: the formula for the beverage is completed; the bottle design is completed; and everything is trademark.  Now, I need financial assistance in order to go to production with a minimum of 9,000 bottles needed to be printed, filled with the liqueur, and then bottled, and packaged. From there it has to be imported (the product is produced in France). There are additional costs for shipping and U.S. taxes and fees. 

The flavor lab and bottler have put production on hold until require payment is made.
FOUNDER BIO
Azuka Morah is Founder & Creator of Veron Exotica Premium Liqueur.

Ms. Morah holds a MA in Advertising/PR from Michigan State University and a BA in Communications from University of Illinois-Chicago.

After a successful career in advertising, in 2001, Ms Morah, utilizing her educational and professional background, launched her own cosmetics line, Great Face Café cosmetics. Great Face Café was created because Ms. Morah recognized a void in the makeup industry of beauty products that complimented and satisfied the needs and concerns of women of color.

Soon after, in 2002 Ms. Morah opened Great Face Café Makeup Studio which is now celebrating its 18th year in operation.
Linked in info: https://www.linkedin.com/in/azuka-morah-8aa86052/
FINAL WORDS OF GRATITUDE & APPRECIATION
The support would mean that I can finally see my passion come into fruition.  It would confirm that what I have created is something special and something that needs to be shared with the world.

How can one express their gratitude to people who don't know me, but believe in me and my dream? I would keep everyone abreast as I proceed to make this a reality.  I would invite and include everyone to all events as we launch Veron to the world.
Thank you.
Updates
The Project FAQs
Frequently Asked Questions:
 What is the flavored of Veron Exotica Premium Liqueur
What is the turnaround time for production?
How will Veron be distributed?
Our aim is to be distributed a brick and mortar retailers and online retailers. Also, we are pursuing bars and restaurants.
What is your marketing strategy?
We have identified several sub-groups to target. One group are the bartenders, the mixoloigist, and the craft cocktail community and bloggers. The other group are the at-home users.
We will use social media demos to illustrate the product and host and sponsor events to engage with the consumer.
Monetary Contribution
0 Supporters
Contribute
$25
VERON SHOT GLASS DUO
Receive 2 Veron printed shot glasses
0 Supporters
Select this reward
$50
VERON SHOT GLASS DUO & COASTERS
Receive 2 Veron printed shot glasses and 2 matching coasters.
0 Supporters
Select this reward
$100
SHAKER, SHOT GLASSES, AND COASTERS
Receive customed Veron logo printed Shaker, 2 Veron printed shot glasses, and 2 matching coasters.
0 Supporters
Select this reward
Rewards
Monetary Contribution
0 Supporters
Contribute
$25
VERON SHOT GLASS DUO
Receive 2 Veron printed shot glasses
0 Supporters
Select this reward
$50
VERON SHOT GLASS DUO & COASTERS
Receive 2 Veron printed shot glasses and 2 matching coasters.
0 Supporters
Select this reward
$100
SHAKER, SHOT GLASSES, AND COASTERS
Receive customed Veron logo printed Shaker, 2 Veron printed shot glasses, and 2 matching coasters.
0 Supporters
Select this reward