Let's Redefine Self Care 2.0 together!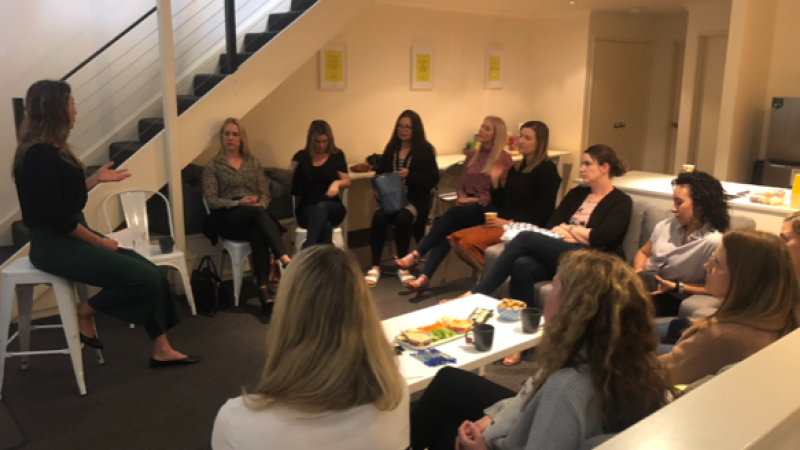 Project Description
Upself Wellness Spa
Let's Redefine Self Care 2.0 together!
Give our startup self care sanctuary the grounding centre it craves. Help local wellness professionalsmake an impact. Help our community of women take time out.
About Upself Wellness Spa




"

Upself Wellness Spa" is a destination for modern self care including accessible and affordable mini retreats, workshops, holistic therapies and pamper services and products.




Think a dedicated Self care space, communal space, private therapy rooms and wellness bar for high tea!
We want to let you know that you have an opportunity to be part of our exciting journey and own a piece of our business! Instead of just being a client or one of our practitioners, you can own shares in Upself.




Read my personal story on insta @traceyjewel_ify
Upself Wellness Spa is born from a rebrand of another Wellness Centre with a strong 8,500 local active database, an additional 38,000 Perth metro database and a 105,000 instagram following.
Our mini retreats book out a month in advance and the unique variety of service and group offerings will make Upself a destination space.
Launching  29 August 2020 we have big plans to hit the ground running!
Location Revealed!
We are moving to a prominent position on Scarborough Beach Road, Mount Hawthorn just off Oxford street in a stand alone quaint house!! And we are SO EXCITED ABOUT IT.

Think: convenient, community feel with a need for a self care inner city sanctuary
Jobs!
Did I mention Upself will create jobs?. We'll be hiring caring, compassionate individuals with experience in wellness and community building, who also happen to be great at admin, event facilitation, and brewing you a perfect cup of (locally sourced) coffee!
Please help us get to the next step by pledging to this campaign. If we're successful, the funds we raise will go towards our build-out, furnishings, and product offerings.

GOAL; $20,000 in 30 days

If we don't reach our goal in 30 days, we get NOTHING.

But we wouldn't let that happen, right? Let's reach this goal together, build a better way to self care, and make Upself a win for the entire community
POSTAGE: If the pledge your select includes physical objects, and if you're unable to pick them up in person for any reason, we'll gladly arrange to ship them to you for $5.50!
Risks and challenges
Delays and unforeseen expenses could increase our startup costs and/or delay our opening. A shortfall in demand, slow membership growth, or low space utilization could lengthen our path to becoming a sustainable business.

We have however, secured this location with a launch date of 15th August.

More than two years of market research and preparation have shown me that there is significant demand in Mount Hawthorn and surrounding suburbs for what Upself is offering. We also have a solid support network within the wellness industry to help navigate unexpected challenges, as well as 15 years of experience in marketing and wellness.
Updates
The Campaign FAQs
TBA
When is upself launching?
Flag ship wellness spa will open 22 August 2020 in Mount Hawthorn Western Australia.
When will I receive my rewards?
All rewards will be posted and available from 1 September 2020.
How do I specify my shipping address?
You will receive an email to specify your shipping address after the funding period ends.
When will my credit card be charged?
When the project is successfully funded, your card will be charged at the end of our funding period.
Where can I ask a question?
You can email hello@upself.com.au or comment directly on this page.
Upself PamperPackage
$194
Davina Hopwood
07/08/2020
Upself Bundle + Retreat Experience
$34
Upself Wellness Package
$125
Monetary Contribution
0 Supporters
Select this reward
14.00 USD
Upself Bundle
Upself Bundle - $19AUD ($14US)
(valued at $24)
A sample of 5 self care products including notebook, eye mask, aromatherapy and more
98 Left
2 Supporters
Select this reward
Rewards
Monetary Contribution
0 Supporters
Select this reward
14.00 USD
Upself Bundle
Upself Bundle - $19AUD ($14US)
(valued at $24)
A sample of 5 self care products including notebook, eye mask, aromatherapy and more
98 Left
2 Supporters
Select this reward