"WE ARE CONTROLLED SUBCONSCIOUSLY BY THE EXPERIENCES OF OUR INNER CHILD"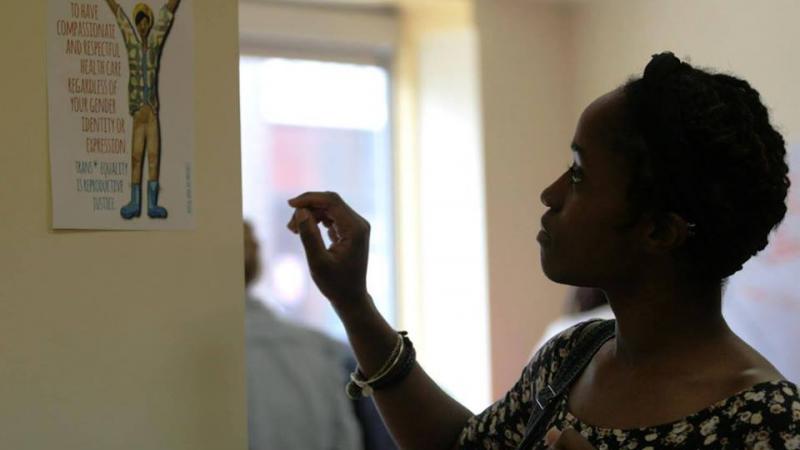 Project Description
WHO AM I  ?
I'm Stephanie Be, the Founder of Umi Speaks     
(www.umispeaks.com) where we cultivate the inner child, while healing the adult and align with divine feminine. 
MY MISSION
Is to bridge many gaps, such as healing the collective feminine disconnections, reigniting sisterhoods and reconnecting with our original selves (inner child).
WHY THIS MATTERS
Worldwide there are many women who are operating from the space of their unhealed, unseen and unheard child within and are lacking the resources to begin, establish or even continue their healing journeys. Which results in making life choices rooted in fear, pain, confusion and strain. Concealing their gifts and not fulfilling their divine purpose. Embarking on this healing journey can be very discouraging due to finances, time and confusion. 
HOW I CAN HELP
Umi Speaks
solves this problem by bringing the lost ancestral art of holding sacred space back. By offering our services at a very low cost, while incorporating full and partial scholarships. Which will not only grant many women the opportunity to embrace their inner child, it will eliminate the idea of self healing being un affordable or not easily accessible. 
WHAT I OFFER
Umi Speaks offers one on one virtual mentor-ship programs, holistic healing products, positive affirming merchandise.
WHO NEEDS ME 
Maidens, moms and mom to be. Who are desperately seeking a space to heal and be heard. All while attempting to return to a space of abundant motherly love for themselves. These are women who value self healing and deserve a safe, non judgmental place to receive just that. Where they can gain everlasting tools and knowledge to live a self sufficient and inter dependent life.
TESTIMONIALS 
WHY ME
I have been a witness of women transforming and evolving for 10 years. My life work as a Full Spectrum Doula, Student Midwife, Childbirth Educator, Peer Breastfeeding Counselor, Licensed Cosmetologist and Extended Day Instructor have paved the way for this very day and time. I understand how stranded and alone women feel when we don't have the proper tools for self sufficiency. Because i too have been there and gained a ENDLESS amount of tools and knowledge! Which is how i know i have been chosen as a vessel for this transforming work. 
WHY I NEED YOUR HELP
I am seeking funding to support women and provide them with self sufficient tools to thrive. Between website hosting,  launching a virtual school, in person gatherings, holistic healing product inventory, equipment, time and business start up cost. It can be quiet a huge financial weight.  As a full time homemaker this would take years on my part-time, sporadic income. So i need your help to start assisting more women.
YOUR GIFT
For a small donation of $10
we are offering 
- a social media shout out
- get listed on our IFundWomen supporter
- good karma for you
- eternal gratitude 
Thank you all in advance for your endless support and loving words of affirmations. Please know that i will keep you all in the loop with my journey. 
Updates
The Campaign FAQs
Frequently Asked Questions:
All funds will be going directly into funding Umi Speaks.
All shout-outs from donations will be posted every week. ( Following @Umispeaks on FB and Instagram )
Ellemiek Perez
02/11/2019
Monetary Contribution
$25
Monetary Contribution
1 Supporter
Select this reward
10.00 USD
Eternal Gratitude
For a small donation of $10
We are offering 
- a social media shout out
- get listed on our IFundWomen supporter
- good karma for you
- eternal gratitude 
5 Supporters
Select this reward
Rewards
Monetary Contribution
1 Supporter
Select this reward
10.00 USD
Eternal Gratitude
For a small donation of $10
We are offering 
- a social media shout out
- get listed on our IFundWomen supporter
- good karma for you
- eternal gratitude 
5 Supporters
Select this reward