Project Description
The Traveling Grape
                Like all great ideas.... the Traveling Grape was conceived by a group of women over a bottle of wine.
Imagine you're taking a once-in-a-lifetime trip to a world-famous destination. To get the most out of your experience, you travel with a group.
One option: You could book a trip with a massive, impersonal tour operator that's been around forever. They'll get you there and back, sure. But the whole experience is rather assembly line-like.
There's no room for discovery. The personal touch is nonexistent. Worst of all -- you'll have a nagging suspicion that every spot they take you to was picked because there's some commission kickback going on -- not because it's a genuinely worthy place to see.
For too long, this has been the only option for group travel abroad.
Now, imagine something completely different.
An intimate journey with knowledgeable insiders. A deeply educational and relaxing environment, where you create unforgettable memories with thoughtful companions and like-minded friends.
And the cherry on top? You get a mind-blowing itinerary featuring incredible hidden gems that you couldn't possibly have access to under any other circumstance.
Sound too good to be true?
It's not.
We're Angel and Kristin, and we founded The Traveling Grape because you deserve to experience Portugal's wine regions like an insider.
You're a savvy, responsible person. You appreciate quality, sophistication, and artisanship.
Shouldn't your travel reflect that, too?
The Traveling Grape's "Best of Portugal" Exclusive Tour
As wine professionals with over 20 years of combined experience, we know that the Portuguese wines that dominate your local grocery store shelves aren't necessarily the best that the country has to offer.
Thanks to our jobs, we travel to Portugal repeatedly. We've searched the country high and low for the absolute best wine and winemakers it has to offer. (Yes, we do feel fortunate!)
What have we learned?
Quality is the great equalizer. It's not always the winery with the flashiest website or the biggest international presence that's truly the best to drink.
In fact, want to know a secret?
It's often the little wineries -- the ones with no internet presence, no publicity budget, -- that create the most exciting and spectacular wines.
We're talking world-class, needle-in-a-haystack greatness. The kind of stuff that could never be discovered by the casual traveler (let alone a massive tour company).
When we realized this, a lightbulb went off.
That's when we knew we had to create the exclusive Best of Portugal Wine Tour. In each of our three itineraries, we take groups of like-minded wine-lovers around to the greatest wineries in Portugal. We designed the trips based on our own exhaustive research and extensive personal and professional experience -- not based on commissions or kickbacks. 
For each trip, you'll spend seven unforgettable days and six incredible nights visiting over six wineries and tasting over 60 wines -- all of which have been carefully selected by Angel and Kristin. You'll explore Porto and Lisbon, as you travel to its hidden gems and meet with its most talented winemakers.
*See Trip Itinerary Below
What We Believe
We believe in supporting the little guy in everything we do … even when it's not a guy.
That's why we support female-owned businesses by reinvesting 15% of profits in women entrepreneurs and in ventures led by women.
It's also why we built our tour around the best and most promising of Portugal's winemakers -- no matter their level of publicity or renown.
And finally, it's why we support sustainable practices. We focus on wineries that embrace sustainability. We only patronize wineries that avoid the use of chemicals and that use no additives, added colors, or flavors. The tour only visits wineries that produce their own grapes -- meaning they have complete control of every single aspect of what goes into their wines.
We also purchase carbon offsets for every tour sold.
Can't Make it to Portugal Just Yet? Get the Magic Delivered Right to Your House
Everyone knows that wine tastes better when you're drinking it with friends.
Our "Best of Portugal" Exclusive Tour is a once-in-a-lifetime experience that replicates the magical insider's journey that we, and other wine industry professionals, get to make for a living.
It's the priceless opportunity to take a trip with a group of wine connoisseurs traveling together by choice -- not casual tourists traveling together by chance.
But we understand that life has its demands. Can't make it to Portugal at this time?
We've designed the "Portugal at Home" package just for you! Featuring 12 hand-selected, unique and authentic Portuguese wines, this assortment offers a "highlights reel" of all the stories and insight that you get on the tour. We'll also send you detailed notes with vintner info, food pairings, tasting notes, and so much more.
It's the next best thing to going to Portugal!
Founders
The Traveling Grape was founded Kristin Drakulic and Angel Thormodson, who have over ten years experience as wine industry professionals. We found that people often see wine as difficult and pretentious and want to make every wine approachable through education and most importantly through personal experience. We want to give people the opportunity to see where quality wines come from and meet the people that make them.
Traveling, meeting winemakers, visiting wineries and seeing how wine is made has been a life-changing experience for us, and we want to share with others. It was our love of wine that led us down this path and is a large part of our lives. After a day working and a fun-filled evening with our children and families, we love relaxing with a glass of wine. It is great to understand where that wine came from and appreciate the effort and passion put into it.
Funding
We are raising funds on iFundWomen so we can market our company, build our online educational platform, public relations, and other professional services.
Trip Itinerary 
Day 1   Arrival and Welcome
Porto is a great introduction to Portugal. Beautiful and historic, it is a walking city and is easy to get around with lots to see and great food.
Arrive in Porto.
Hotel check-in.
Free time to explore in Porto to allow for everyone's arrival.
Welcome dinner and we will raise our glasses to celebrate the beginning of our exciting week in Portugal!
Day 2   Exploring Porto
We will take some time to acclimate and get to know this wondrous city. Of course, Porto is the home of port wine.
After breakfast, we'll kick off our morning with a walking tour of the beautiful city of Porto.
Over lunch, we will learn the history and traditions of port including a port tasting.
After lunch, we will take a Port house tour.
After a busy day, the evening is yours to rest or explore on your own. We'll have additional recommendations for spots to visit!
Day 3   Vinho Verde
You might know Vinho Verde as the home to fizzy quaffing wines but it's also home to small wineries that produce some of the finest white wines in the world.  We will be visiting one of the most prestigious of these producers.
After breakfast in the hotel, we'll depart the city and travel by bus to the Vinho Verde wine region.
Throughout the day you will learn about all the different indigenous grapes of this region.  You will also learn the history of the largest wine region in Portugal.
We'll visit one of Vinho Verde's most outstanding wineries and observe the winemaking process.
Here we'll enjoy lunch in the vineyard with the winemaker and his wines.
We'll bus back to Porto in the afternoon.
We'll end our day at a traditional restaurant in Porto with wine pairings.
Day 4   Into the Douro   
This is one of the most spectacular wine regions in the world.  Along with being the home of port, it is also home to many highly regarded red wines. Some are rated as the best reds in the world.
Breakfast in the hotel, pack your bags
Head into the Douro by private bus
Here we'll enjoy lunch along with gorgeous views of the Douro Valley.
Winery tour
Dinner at one of the most famous restaurants in Portugal with the winemaker and wine pairings.
We will stay this night at a winery in the Douro.
Day 5   Hello Lisbon!
Lisbon perfectly reflects the Portuguese culture, modern but maintaining its unique heritage and traditions. It is constantly recognized as one of the greatest cities in the world but it is still one of the least visited capital cities in Europe. It's also easy to get around, friendly, with a lively nightlife and fabulous food.
Today we will start the day with breakfast at the winery, then we will pack bags and load the bus.
We will depart from the Porto train station for a three-hour journey to Lisbon.
Check into the hotel in Lisbon
This afternoon and evening, you are free to wander and dine on your own,  your guides will give you tips to some of their favorite local spots.
Day 6   Lisbon Wineries
The Lisboa wine region produces both red and white wines that can't be missed. We will travel a short distance from Lisbon to two different wineries offering contrasting styles from many of the same varietals.
After breakfast in the hotel, we will start the last day of our adventure.
Bus trip to winery
Winery tour and tasting
Bus trip to next winery
Lunch at winery with wine tasting
We'll share our last dinner together at a fabulous seafood restaurant in Lisbon. For those in the mood to stay out longer, we can bring you to some of our favorite spots for a proper cocktail.
Day 7   Farewell and Departure
Wake up and enjoy breakfast at your leisure. This morning, we bid farewell to new friends, fellow explorers, and wonderful guides. Depart for flights or trains home, or onto your next destination.
The Fine Print
THE TRAVELING GRAPE BEST OF PORTUGAL WINE TOUR INCLUDES
All lodging in double-accommodation rooms in 5-star hotels throughout the trip. Alas, we can't accommodate singles at this time.
6 breakfasts, 4 lunches, and 3 dinners (with wine, duh).
Two guides to accompany you throughout the trip.
Admission to all proposed activities and events.
A great group of fellow Traveling Grape oenophiles, excited to explore all that Portugal has to offer!
The Traveling Grape is an environmentally responsible tour group. We offset trip emissions on behalf of all of our travelers. 
(Please see our Terms and Conditions for more detail.)
You must be 21 and over.
ACTIVITY LEVEL
This tour requires a medium fitness level and the ability to walk and/or stand for long periods of time. Guests should expect to walk upwards of 5 to 7 miles over the course of any given day and spend significant time outdoors, including in the countryside.
FLIGHTS AND RAIL
You should plan to arrive in Porto by 3 p.m. on the day the tours starts. If you are flying to Lisbon we can help direct you to the convenient and fast three-hour rail service to Porto (it's easy!). Otherwise, there are many connecting flights to Porto available.  We will pick you up at the train station or airport and take you to the hotel.
NOTE ON ITINERARY
Itineraries are subject to change. This particular tour has been designed with specific activities and events in mind, whose schedules and availability may change in coming months. If any activity or attraction that is advertised is missed or not available, then we will always replace it with another activity or location of significant interest and value.
Please note that The Traveling Grape Portugal trip is non-refundable through this promotion. But be assured if for any reason the trip is canceled we will return your money.
TRAVELERS ARE RESPONSIBLE FOR
Transportation and flights arriving in Porto, Portugal and departing from Lisbon, Portugal
Travel insurance (optional).
Baggage charges.
Additional meals and drinks outside of The Traveling Grape offerings, including three dinners and all alcoholic beverages outside of wine.
Updates
The Campaign FAQs
Are these trips only for women?
Not at all! These trips are for anyone that has an interest in learning more about wine. All genders 21 and over are welcome on our trips!
How many people will be on my tour?
In order to keep the tours intimate and unique, we cap group size at 12.
What makes this different from other wine tours?

Good question! We could write a book about this, but for starters: It's our guiding principles. We hand-selected your tour itinerary based on firsthand experience and careful consideration of the Portuguese winemakers that we believe in the most -- not based on commissions, kickbacks, and secret arrangements.
Further, we're a women-owned business that believes strongly in supporting other female-led ventures. We proudly donate 15% of our profits to female entrepreneurs.
We also purchase carbon offsets for each tour sold.
What is the difference between the 2 offered trips?
The tours offered vary slightly based on timing and stops. Check the itineraries for more info.
What kind of wines will I get to taste?
Short answer: Lots! More technical answer: You'll try over 60 wines from wineries and wine regions from all over Portugal. There will be ports, whites from Vinho Verde, reds & whites from the Duoro, reds & whites from Lisbon, sparkling from Barriada -- and many more
Will there be an opportunity to buy wines I like?
Certainly! In addition to meeting with vineyard owners and operators one-on-one, you will have ample opportunity to take some of these unforgettable wines home. We can also help you ship them back to the United States.
What cities will we visit?
The tour starts in Porto and ends in Lisbon, with travel between the two included.
How will we travel from place to place?
There will be a bit of walking, but mostly -- by hired van.
What are the lodging details?
We've arranged for 5-star, double-occupancy accommodation for all six nights. Unfortunately, we can't accommodate singles at this time.
For the wine rewards, how and when will I receive my wine?
All of our wine reward members will receive vouchers and instructions by June 2018 on how to redeem them. Due to Federal and State liquor laws, we have teamed up with an online wine retailer to provide the distribution of the wines to our reward holders.  At the time of redemption, you will be able to schedule a delivery which is convenient for you.
Monetary Contribution With No Reward
4 Supporters
Select this reward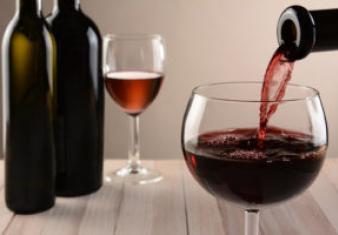 49.00 USD
Portugal at Home Certificate- 3 Wines Package
Portugal at Home Gift Certificate -3 Wines Package
300 Left
0 Supporters
Select this reward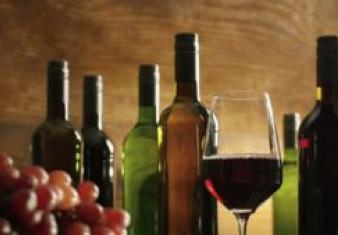 89.00 USD
Portugal at Home Gift Certificate - 6 Wines Package
300 Left
0 Supporters
Select this reward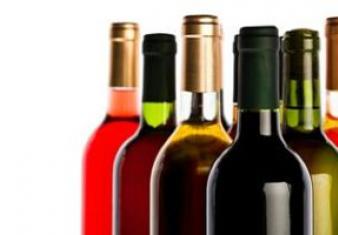 169.00 USD
Portugal at Home Gift Certificate- 12 Bottle Package
200 Left
0 Supporters
Select this reward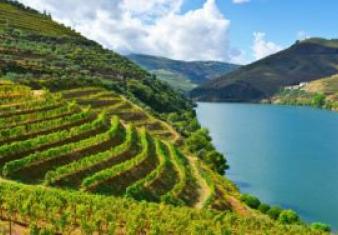 3,995.00 USD
Early Rewards! Save $500! May 6-13, 2018 Wine Trip
6 Left
0 Supporters
Select this reward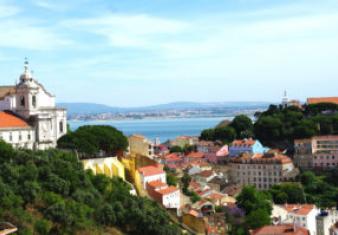 3,995.00 USD
Early Rewards! Save $500 June 10-17, 2018 Wine Trip
6 Left
0 Supporters
Select this reward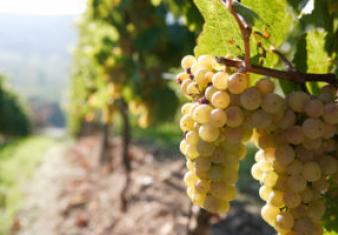 4,495.00 USD
Join Us in Portugal! May 6-13, 2018 Wine Trip
6 Left
0 Supporters
Select this reward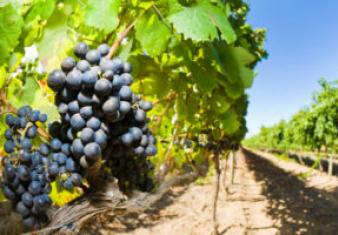 4,495.00 USD
Join Us in Portugal! June 10-17, 2018 Wine Trip
6 Left
0 Supporters
Select this reward
Rewards
Monetary Contribution With No Reward
4 Supporters
Select this reward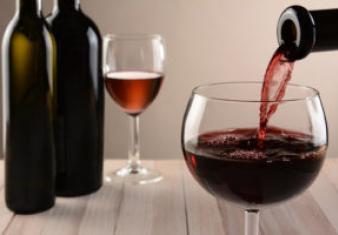 49.00 USD
Portugal at Home Certificate- 3 Wines Package
Portugal at Home Gift Certificate -3 Wines Package
300 Left
0 Supporters
Select this reward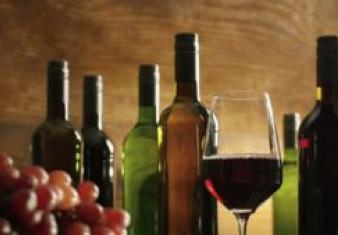 89.00 USD
Portugal at Home Gift Certificate - 6 Wines Package
300 Left
0 Supporters
Select this reward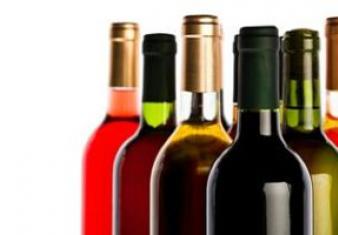 169.00 USD
Portugal at Home Gift Certificate- 12 Bottle Package
200 Left
0 Supporters
Select this reward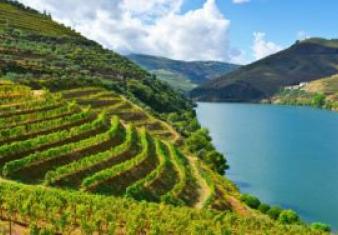 3,995.00 USD
Early Rewards! Save $500! May 6-13, 2018 Wine Trip
6 Left
0 Supporters
Select this reward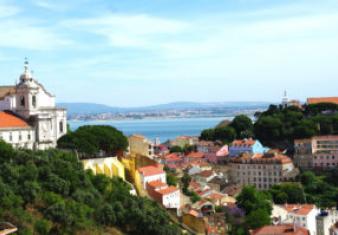 3,995.00 USD
Early Rewards! Save $500 June 10-17, 2018 Wine Trip
6 Left
0 Supporters
Select this reward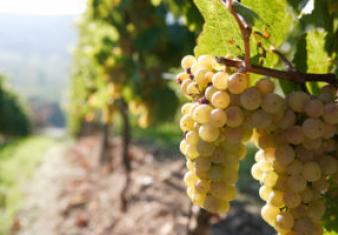 4,495.00 USD
Join Us in Portugal! May 6-13, 2018 Wine Trip
6 Left
0 Supporters
Select this reward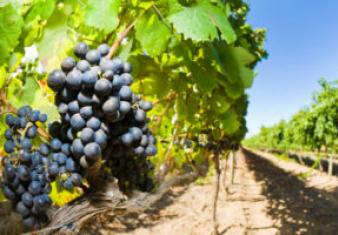 4,495.00 USD
Join Us in Portugal! June 10-17, 2018 Wine Trip
6 Left
0 Supporters
Select this reward