There are 100,000 births in the State of Virginia. There are less than 1,000 birth advocates and doulas in VA. Help us as we train more!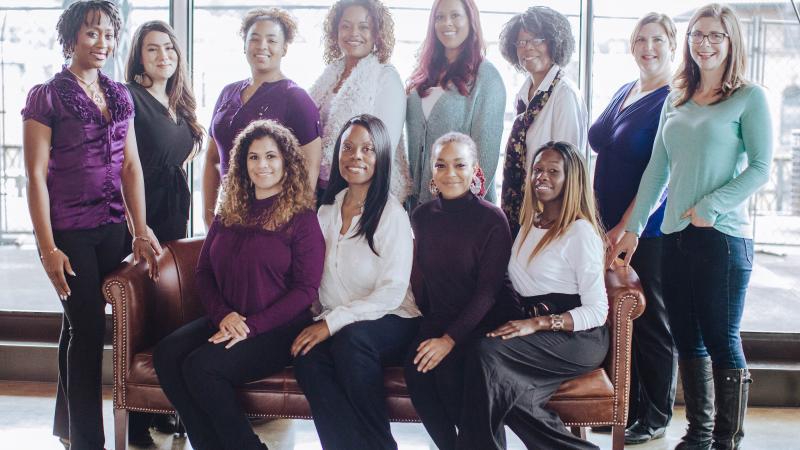 Project Description
Urban Baby Beginnings mission is to reduce adverse outcomes and isolation experienced by families during the prenatal, postpartum, and early childhood years by increasing professional and paraprofessional health access, community support, and addressing systemic barriers. 
Research proves that families can improve their chances of having a healthy birth and postpartum experience by hiring quality health professionals for their care team, including a doula. 
There are currently 100,000 in the State of Virginia yet there are only approximately 1,000 doulas who are practicing. Training is costly and for many this makes training unreachable, especially for individuals of color.
To give you an idea of the challenges facing training and the cost barriers associated, one organization recently announced scholarship funding for doulas and over 700 women of color applied. Quality community doula trainings can cost in upwards of $2500 per person. 
Urban Baby Beginnings provides extensive training for individuals in the community to become Perinatal Health Advocates and Doulas. As a non-profit, we give back to the community through our Community Cares program which partners with organizations in Central Virginia and Hampton Roads to provide critical resources to families in need. As a result of our efforts, program participants report reduced anxiety and depression related to isolation and reduced adverse experiences. We would like to continue to expand our efforts to support those who need it. We need your help now more than ever. 
We are seeking funding to help us to train and mentor more doulas in September that will be deployed into the communities where they live. We recognize that training to be an advocate in birth justice and a doula is a rite of passage for many. It helps to process previous birth trauma and heal as well as to share the knowledge with future generations. We need more doulas to make changes to the staggering maternal health statistics, especially amongst women of color and more specifically Black individuals and their children who are dying at disproportionate rates.  This issue affects all of us. 
Our team consists of 11 certified, licensed and highly training individuals including nurses, doulas, early childhood home visitors, lactation consultants and more. We have been around for 25 years, serving the community as healers, supporters, and advocates. We hope to continue to expand our efforts.
Thank you so much for supporting us in our goals and to help us change birth as we see it today. Every family deserves a healthy outcome. We can do this with your help! 
Updates
The Campaign FAQs
Frequently Asked Questions:
Are you a nonprofit 501c3 and is our donation tax-deductible?

We are a 501c3 in business since 1994. All donations are tax-deductible.
Monetary Contribution
0 Supporters
Select this reward
Rewards
Monetary Contribution
0 Supporters
Select this reward