With your help to Tour My Dream Campaign we will become real!
You will change lives of many at the other side of the world.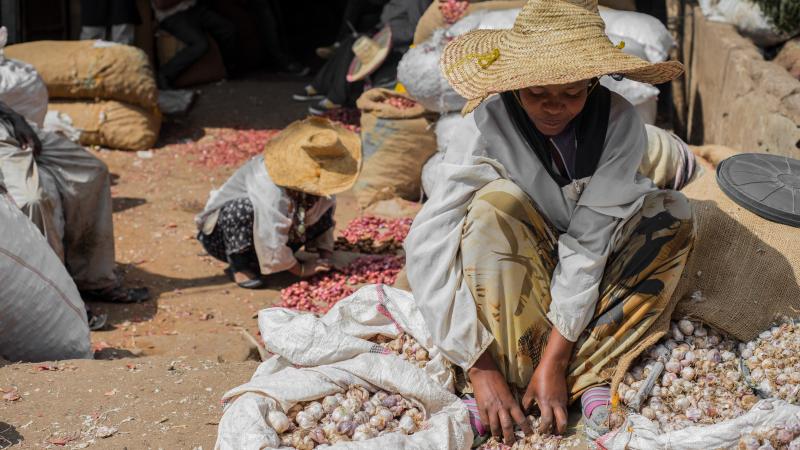 Project Description
Growing up in Addis I knew little of Tourism and its advantages .Addis-Abeba is the capital city of Ethiopia and also where the African Union is based.But only 3 main neighborhoods are visited by few tourists which is very low compare to the rest of the country. I always thought tourists should be foreigners and only historical and cultural areas get visited. I never thought that an urban city can be a tourist attraction. After I went to study in France(Lyon) my whole perception of tourism has changed , I literally changed my field of study and went from Law School to Tourism and for the first time in my life I was sure of what I want to do professionally.
After I finished my study in Destination management  and local development in Tourism,I went back to Ethiopia to explore the market to understand the different pick seasons and identify the different services offered by the Tour Operators. I have worked one year in a French Tour company based in Addis targeting mainly the European Tourists.My stay helped me understand that all the Tour operators are only offering tourism services specifically designed to foreign tourists and only on pick seasons( religious holidays...etc) . In order for the industry to be sustainable,they should be able to provide their services year round to boost the economy, make the locals participate widely in the service but also provide a service that will waken the demand of the locals in visiting their own country. 
We, in አፈታሪክ Afetarik , are working meticulously on "Theme based routes " in order to satisfy the different interests.This Themes targets the interests of the people and don't target one specific type of Tourist. To give you a glimpse of the type of tours we will be offering :CINEMATOGRAPHY Routes  in this Theme for instance we can find the "Evolution of cinema in Ethiopia" ,"Guma" behind the scene of this Classic Ethiopian old movie, or MUSIC Routes ,"Cultural music" , "The history of Modern Music in Ethiopia to this day " ,"Music videos evolution in Ethiopia ....
The mission of አፈታሪክ afetarik is to create a pioneer Tourism company that will bring significant difference in the life of the residents.  This Tour company will be unique of its kind in the whole country designing a tourism service mainly targeting the interest of the people which suites the local tourists , Expatriates and Foreign Tourists.
The 2 problems we are trying to solve by creating our social enterprise are : 
-First we would like to focus on the women who were moved from their home to areas far out of the city due to the development projects. This women use to gain their life by opening their businesses in their own home, by selling traditional beer, or by setting up a spot to sell vegetables, charcoal or many other products at their door.  
-2nd the lost of the cities history due to the mega development projects that are being taken in the city. Old historical Buildings are being destroyed or renovated for a brand new look and purposes.
Ethiopia was named as the world's best destination for tourists in 2015 by the European Council on Tourism and Trade.Ethiopia is home to nine UNESCO World Heritage Sites . The country is considered to be one of the safest country to visit without being anxious. The country hold a great potential in attracting Foreign Tourists. The market can also be widen up by adding local tourist that have the ability and interest in engaging .
We, in አፈታሪክ Afetarik, tend to solve this issues by :
- Providing opportunities to the residents in participating in our service by using their know-how, their knowledge in the history of the places they lived in or by being part of our company by engaging as a guide or any other position that will suite their capacity.
- Documenting the Oral History of the city and archiving them online to make them easily accessible .Also include them in our Routes to bring them alive ! Specially for the removed historical buildings...
In order for this dream, that I have been carrying for the past 5 years now, to come true, I need your help !!! No dream clearly stated, or verbally expressed or written on a paper in black and white ever come true unless actions are taken.
To prove that this dream means a lot to me, I decided to work on a second job beside my regular job to save up some money to cover the few things that I will be needing to start up my company and I built a website on wix myself to give a visual concept of my idea to people.
I realized that I won't be able to push it any more further if I don't get any help. To get Funding from institution , they will always ask what I have done so far and not seem to be moving unless I have money to pay what I need . 
Learning how to build a website, learning how to create a map , learning to do many thing that are outside my profession doesn't help in creating the company I envisioned. I need professionals to work on them, and this professional needs a proper payment.
So far I was able to use the website I created to collected the oral histories that helped me design few of the routes that አፈታሪክ AFETARIK will be offering. but with the business I envisioned the website needs to be designed from scratch by a website developer so it can suite my service. So far with the design that I need I have recieved some quotes from cartographer and website developers and the website will be in average around $5000
On top of that in order to train the staff (guides, coordinators....) I am developing a handbook of our company specific professional development training. To which I need the interventions of professionals in the creation of the material .This Tourism professionals are freelancers that can participate at few portions of the material , and each person cost from $80-$200 depending on the amount of time it takes and Topic.
The rest will be to cover the equipments the guides will be needing:
-1 Tour guide systems and interpreter kit (transmitters and receivers) $400
-2 tablets to manage travel itinerary, take notes and use it as topic reminder while talking about the visited sites . $140
- 2 Backpacks with safety kits, and water bottles $200
- Pay transportations for the 5 staff members taking the Tour guide Training that will last 8 weekends $400.
-Marketing materials ( T-shirts for the guides, Hats and sunglasses and water bottle with our company's logo on it ,Flag poles for tourists,Backpack Flag for the guide, flyers, Social Media promotions) $5000
With the money I am trying to collect with my second job. I will be able to pay all the process to register አፈታሪክ Afetarik as a social enterprise, pay the rent for our office to welcome clients or potential clients that needs information, pay membership in the Tour operator association and all the office equipment needed to start off the business. 
By funding Tour My Dream you will make አፈታሪክ Afetarik become a reality, the never ending feeling of my struggle wheight less . I have knocked many doors before I found Ifundwomen . They all want me to show them something in order to help .But that something wasn't going to happened with few voluntaries , or the few craft I tried on my own (website, Map, promotional videos ....). It needs professionals . I am here today asking you to come Tour My Dream !!! 
Thank you again for your help and please include your email in your messages so you follow the evolution of our work and the impact of your participation ! 
Updates
The Campaign FAQs
Frequently Asked Questions:
Please, replace this example content
Monetary Contribution
0 Supporters
Select this reward
Rewards
Monetary Contribution
0 Supporters
Select this reward