At Total Performance Physical Therapy, we treat the person not the diagnosis.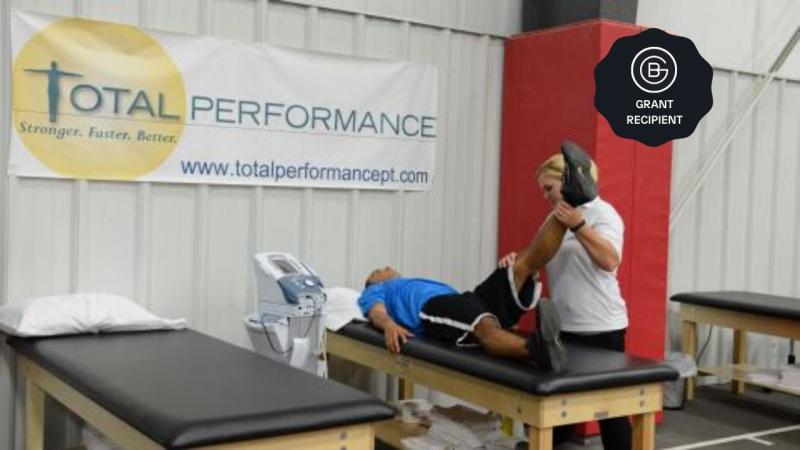 Project Description
I started Total Performance Physical Therapy while I was on maternity leave with my 3rd child in 2011.  I knew there was a better way to get people to feel better and live their best lives.  Total Performance Physical Therapy was opened with the premise of "We Treat the Person Not The Diagnosis".  
Every person deserves to live pain free and in order to do that you must address all areas of a person when they present for treatment.  You cannot heal a person with, for example, with an ankle problem without addressing the hip, knee and ankle.  So many people resort to injections, medications and surgery because only the symptoms wind up being treated, not the actual cause of the problem.  
With a hands-on, patient centered approach we are able to help people who have previously failed in physical therapy and have lost hope.  We treat the pain that doesn't show up on X-ray and MRI and allow people to continue to run, and continue their lives pain free.  
Updates
The Campaign FAQs
Frequently Asked Questions:
What will this money support?
Continued PPE to protect staff as patients come in for PT, staffing to keep all employees employed and cleaning supplies.  This has been a significant increase in making sure the clinic is safe.
Are you allowed to operate during COVID-19?
Yes we have been allowed to stay open but we have been seeing people over telehealth and the insurance companies pay us $25 for each one hour appointment if they even pay us.  
GingerBread Capital
06/18/2020
Monetary Contribution
$10,000
Monetary Contribution
1 Supporter
Select this reward
Rewards
Monetary Contribution
1 Supporter
Select this reward