THR3EFOLD connects fashion brands to ethical factories around the world so fashion can operate for people, planet, and profit.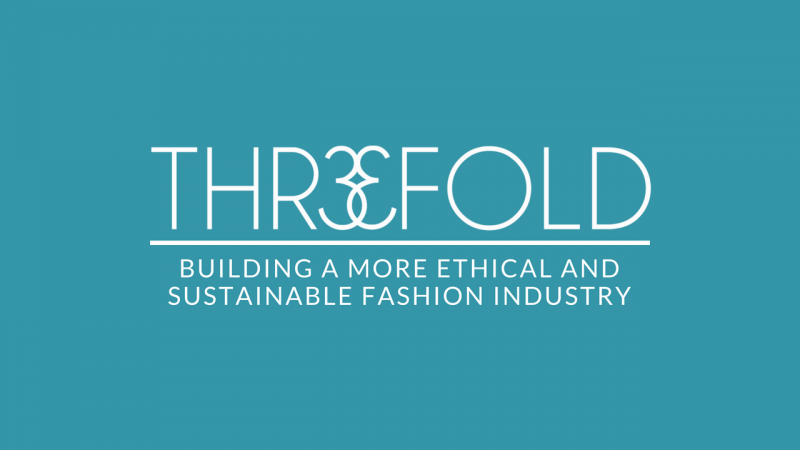 $1,225
pledged of $18,000 goal
Support now
Project Ends on July 24, 2018
Project Description
WHO WE ARE
THR3EFOLD connects fashion brands to ethical factories around the world. We simplify the production process by making it easier for teams of all sizes to find trusted garment and accessory factories to create their products.
Mission. Building a more ethical and sustainable fashion industry through the power of connections.
Vision. To create a completely ethical fashion industry where no person is enslaved or exploited for someone else's style.

THE PROBLEM
Most apparel production occurs in developing countries where pay is dangerously low and negligent operations pollute our planet at an alarming rate.
Most fashion brands would love to fix this but are not sure how because doing so requires time and education they don't have. 
Understanding standards. Ethical standards can vary and have many components that take time to learn. 
Demanding change. Most brands do not own their factories so cannot easily change pay and policy when they are only one client of many.
Finding factories. Most factories have awful websites which means they can't be found on Google and  provide little helpful information in terms of product, services, and standards offered.
Trusting factories. Many factories claim to operate at whatever standards the brand requests but provide no form of proof.

THE OPPORTUNITY
Fashion is a $3 trillion industry that everyone consumes no matter their demographic. Increasing the standards in the supply chain for hundreds of thousands of existing brands can have the largest impact on people and planet worldwide. 
Fashion the largest force for female empowerment globally - 80% of garment workers are women aged 18-35, and most fashion professionals in the western world are women.
Since the arrival of the garment sector in the late 1970s, Bangladesh's poverty rate has fallen from 70% to less than 40%, accompanied by increases in life expectancy, literacy, and per capita food intake.
Paying a living wage to garment workers would only cost an extra 1% of the retail price. That is just 10 cents based on a $10 t-shirt.

THE PLATFORM
The THR3EFOLD platform takes the time and guesswork out of finding and vetting your factory.
Only ethically certified factories are accepted
Clear filters and profile templates help you find the best factory for you
Robust project management allows you to manage your production process from pricing to production all in one place.
Features:
Upload designs and tech packs
Set deadlines and order quantity
Search factories
Share project and get price quote
Track sampling and production
2 sided review process
THE FUNDING
Imagine if Airbnb and traditional sourcing agents had a baby. This platform is an elaborate two sided marketplace coupled with a robust project management tool which requires a skilled team of coders to develop.  
Your contributions will fund the development of the beta version of the platform to begin testing and iterating to best meet your production needs. Total funding also includes necessary fees like platform fees, online processing fees, as well as federal and state taxes.
*PS: In case you pick the Art Fan Reward, here is a more detailed view of the illustrations you can pick from for the large print.

THE TEAM 
Jessica Kelly is our fearless Founder & CEO. She has spent nearly a decade in the fashion industry working in PR, events, sales, and marketing for top brands in New York City. Jessica started THR3EFOLD out of response to the impact her career was having on people and planet and after encountering incredible factories on a life changing trip to India she knew this was what the industry needed and has never looked back. 
N'Djamena Walker is our Brand Manager. Also having worked for nearly a decade within the industry and seeing the need for change firsthand, N'Djamena began a pursuit for knowledge on all things ethical within the apparel industry. Most recently, she has completed the Sustainable Design Certificate Program at FIT, rated among the top 5 programs of its kind, while remaining on the operational front lines for companies within New York's Garment District.
Thanks for seeing the vision and joining along to make it happen.
Updates
The Project FAQs
FREQUENTLY ASKED QUESTIONS
What is an ethical certification?
A certificate granted by an external auditing body, regularly checking the factory for the following standards: no slave labor, no child labor, fair wages, safe working conditions, clear communication from management, no discrimination, right to unionize, and a decreasing environmental impact.
Does THR3EFOLD certify the factories?
No, THR3EFOLD works with factories already certified by one of the 6 major ethical certifications in the industry.
What kind of products do your factories manufacture? 
Apparel and soft accessories at this time. 
Do you source fabric/mill houses?
No, however all of our factories offer this as a service which also allows you to source fabric local to the factory and reduce shipping costs and environmental impact.
Can you trace and ensure 2nd and 3rd tier supply chains?
Not at this time. We see 3 stages to tackling fashion's supply chain problem. Currently, we are in Phase 1
-Phase 1: Make excellent factories easier to find
-Phase 2: Bring sub-par factories up to ethical/environmental standards
-Phase 3: Find and eradicate the worst and most hidden part of the supply chain where slavery lives.
How much does THR3EFOLD cost?
-The platform will have a monthly fee based on the level of service you purchase.
-We charge a 6% Diminishing Service Fee per factory based on the total production order. This means you are charged 6% on the 1st order, 5% on the 2nd order, and so forth until you own the relationship outright. Your shipping and tax fees are separate from our fee structure.
What if I don't like the factory?
You are only charged if you place an order with the factory, so you can keep searching until you find the perfect fit if you need.
What is the THR3EFOLD Ethically Made label?
This added mark resolves the "Made in" portion of your product label which communicates no information about the standards of your production. Like the Organic food label, this easily communicates that your brand is a safe product to buy.  
Do I pay to use the THR3EFOLD Ethically Made name?
No! We want you to easily include your customers in this movement. You only pay for the cost of your label as you normally would. No additional license fee is charged to stamp your collection with this seal of approval.
What if I have a factory I want added to THR3EFOLD's database?
Please apply on our website to be considered we want all the great factories in the world to be easily discovered. 
I have more/different questions
Please email hello@thr3efold.com we'd love to answer all your questions.
Can I join the THR3EFOLD team?
We are looking for people to build the founding team, please email hello@thr3efold.com your resume and cover letter including what you bring to the table and why you believe in this movement.
Besides contributing how else can I support?
Please share this with your network. At THR3EFOLD we believe in the power of connections, and you have the most influence on those you are closest to. By sharing this campaign you can help change fashion for the better. 
Thanks for being such a rock star!
Monetary Contribution
3 Supporters
Contribute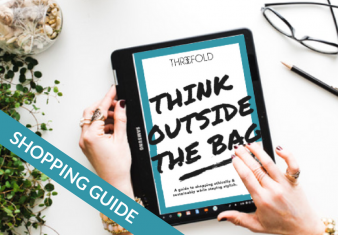 $25
Educate Yo' Self
Ethical fashion shopping guide eBook
Learn how to: Purge your closet of clutter, Recycle your purge, Build a capsule wardrobe, How to shop second hand, Ethical fashion brand directory
5 Supporters
Select this reward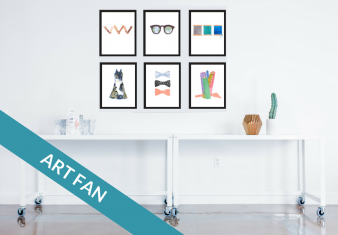 $65
Art Fan
Your choice between -1 large 9 x 12 print or -7 blank assorted cards of exclusive THR3EFOLD illustrations by Loveland Studio (mock up pictured)
18 Left
2 Supporters
Select this reward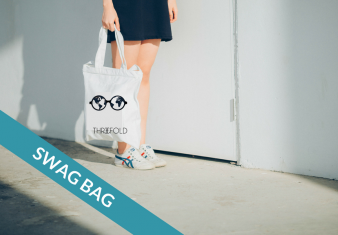 $125
Swag Bag
+Limited Edition Reusable Tote Bag made by a THR3EFOLD factory partner in India providing jobs to single mothers and disabled adults! (design idea pictured) +Ticket to platform launch event +Discounts to ethical fashion brands +Ethical Fashion Shopping Guide +Thank you card and mention in website/email
8 Left
2 Supporters
Select this reward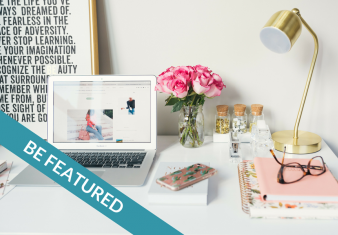 $250
Featured Backer
+Be featured on our blog, email, social media +Ticket to platform launch event +Thank you card and mention in website/email
10 Left
0 Supporters
Select this reward
$400
Bronze Membership
+1 Year membership to platform ($480 value) +On boarding consultation  +Limited edition reusable tote by THR3EFOLD factory partner +Thank you card and mention in website/email
50 Left
0 Supporters
Select this reward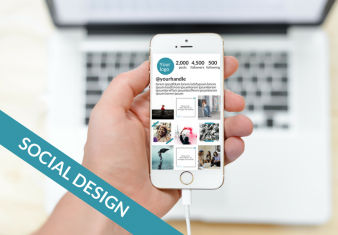 $600
Social Facelift
+Shape up your branding with a custom social media template package. +Introductory branding call +4 custom graphic designs optimized for Instagram, easily resized for other platforms +Thank you card and mention in website/email
9 Left
1 Supporter
Select this reward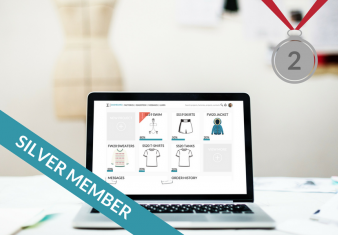 $1,200
Silver Membership
+3 Year membership to platform ($1,440 value) +On boarding consultation +Featured backer +Limited edition reusable tote by THR3EFOLD factory partner +Thank you card and mention in website/email
50 Left
0 Supporters
Select this reward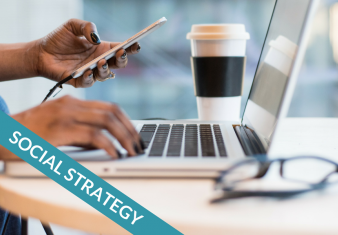 $1,500
Social Strategy
+Strengthen your brand strategy with a custom social media package and plan. +4 custom graphic designs optimized for Instagram, easily resized for other platforms +Custom social media strategy calendar +1 Week of example posts (for one platform) +1 Hour introductory call and 1 hour training call to equip you to run your social media like a pro +Featured backer +Thank you card and mention in website/email
5 Left
0 Supporters
Select this reward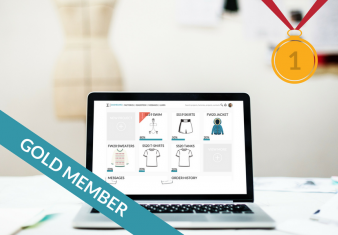 $2,000
Gold Membership
+5 year membership to platform ($2,400 value) +Dedicated search consultant +On Boarding Consultation +Featured Backer +Limited edition reusable tote by THR3EFOLD factory partner +Thank you card and mention in website/email
50 Left
0 Supporters
Select this reward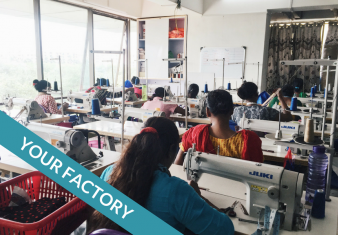 $2,500
Factory Connection
+1 Factory connection (up to $14,000 value) +1 Year membership to platform ($480 value) +Featured backer +Limited edition reusable tote by THR3EFOLD factory partner +Thank you card and mention in website/email
10 Left
0 Supporters
Select this reward
Rewards
Monetary Contribution
3 Supporters
Contribute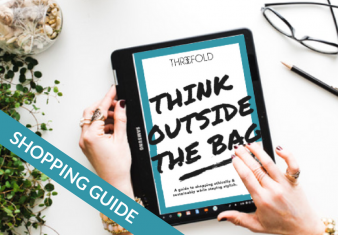 $25
Educate Yo' Self
Ethical fashion shopping guide eBook
Learn how to: Purge your closet of clutter, Recycle your purge, Build a capsule wardrobe, How to shop second hand, Ethical fashion brand directory
5 Supporters
Select this reward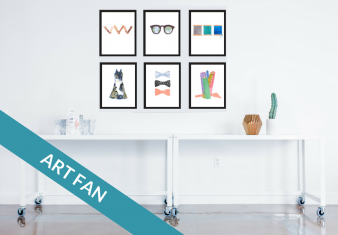 $65
Art Fan
Your choice between -1 large 9 x 12 print or -7 blank assorted cards of exclusive THR3EFOLD illustrations by Loveland Studio (mock up pictured)
18 Left
2 Supporters
Select this reward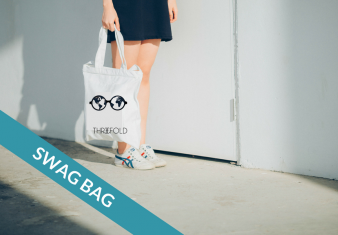 $125
Swag Bag
+Limited Edition Reusable Tote Bag made by a THR3EFOLD factory partner in India providing jobs to single mothers and disabled adults! (design idea pictured) +Ticket to platform launch event +Discounts to ethical fashion brands +Ethical Fashion Shopping Guide +Thank you card and mention in website/email
8 Left
2 Supporters
Select this reward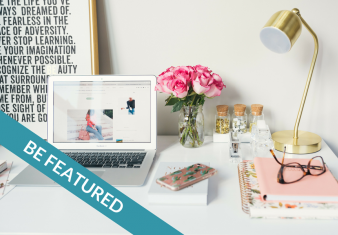 $250
Featured Backer
+Be featured on our blog, email, social media +Ticket to platform launch event +Thank you card and mention in website/email
10 Left
0 Supporters
Select this reward
$400
Bronze Membership
+1 Year membership to platform ($480 value) +On boarding consultation  +Limited edition reusable tote by THR3EFOLD factory partner +Thank you card and mention in website/email
50 Left
0 Supporters
Select this reward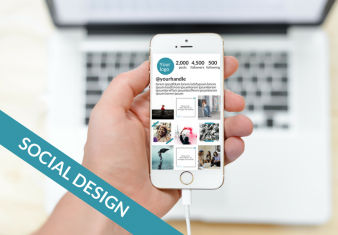 $600
Social Facelift
+Shape up your branding with a custom social media template package. +Introductory branding call +4 custom graphic designs optimized for Instagram, easily resized for other platforms +Thank you card and mention in website/email
9 Left
1 Supporter
Select this reward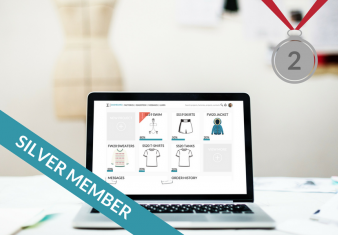 $1,200
Silver Membership
+3 Year membership to platform ($1,440 value) +On boarding consultation +Featured backer +Limited edition reusable tote by THR3EFOLD factory partner +Thank you card and mention in website/email
50 Left
0 Supporters
Select this reward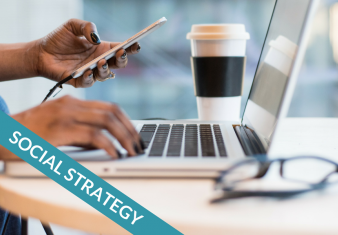 $1,500
Social Strategy
+Strengthen your brand strategy with a custom social media package and plan. +4 custom graphic designs optimized for Instagram, easily resized for other platforms +Custom social media strategy calendar +1 Week of example posts (for one platform) +1 Hour introductory call and 1 hour training call to equip you to run your social media like a pro +Featured backer +Thank you card and mention in website/email
5 Left
0 Supporters
Select this reward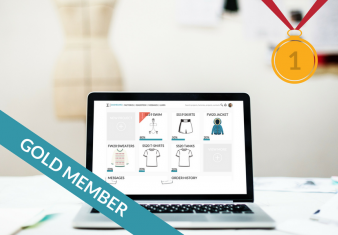 $2,000
Gold Membership
+5 year membership to platform ($2,400 value) +Dedicated search consultant +On Boarding Consultation +Featured Backer +Limited edition reusable tote by THR3EFOLD factory partner +Thank you card and mention in website/email
50 Left
0 Supporters
Select this reward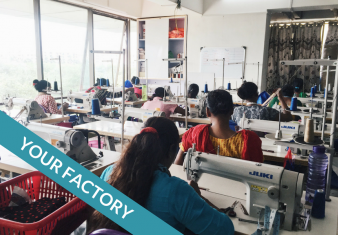 $2,500
Factory Connection
+1 Factory connection (up to $14,000 value) +1 Year membership to platform ($480 value) +Featured backer +Limited edition reusable tote by THR3EFOLD factory partner +Thank you card and mention in website/email
10 Left
0 Supporters
Select this reward