Exploring the impact of Qigong breathing & movement on MS Symptoms as a first step towards building innovative digital therapeutics.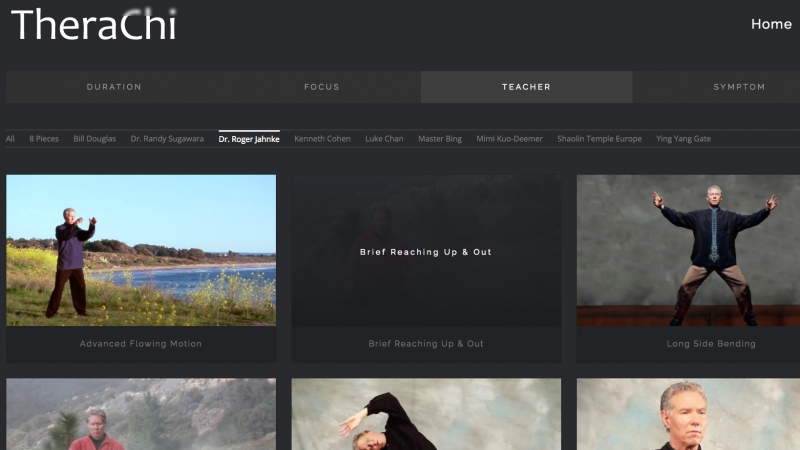 No video provider was found to handle the given URL. See
the documentation
for more information.
2
Fund it
Campaign Ends on October 31, 2020
Project Description
Mission
We are The SwitchVR, a patient centered, MS patient created digital therapeutics company, dedicated to developing innovative, research driven, non-pharmaceutical approaches to managing MS symptoms.
We believe that MS patients have a whole lot of potential to positively impact health outcomes. This potential has long been overlooked in traditional Western practices.
Our underlying mission is to offer safe, complements to existing treatments for MS patients and to empower the patient to be at the helm of their self-care. There is a world of opportunity for patients with MS.
#freeyourmindMS.
The Problem
Over-reliance on medication in the treatment of MS, many of which come with very serious side effects.
Insufficient scientific data supporting the use of CAM (Complementary and Alternative Medicine) therapies for MS.
The costs of drug treatments for MS are $60,000/year on average in U.S.
Hospitals/clinics that specialize in MS treatments are not accessible to millions with this illness. With the advent of Covid-19, it is all the more unsafe for patients with MS to risk exposure in these settings. 
Some medications weaken the immune system and make patients susceptible to a variety of other illnesses, negatively impacting quality of life.
Western medicine treats symptoms but not the whole body and underlying root cause.
Market Size
MS Population:
400,000 in the US.
2.3 million worldwide.
Market Validation
Cost of Treating MS:
Most known and widely used medications cost between $4,000 and $6,000/month.

First-generation DMDs now cost about $60,000 per year and costs are increasing annually at rates 5 to 7 times higher than prescription drug inflation. (Neurology, April 24th, 2015).

To date none are known or proven to completely stop the progression of MS, eliminate relapses, induce re-myelination or cure it entirely.
Spending on Alternatives:
Americans spent $33.9 billion out-of-pocket on .complementary and alternative medicine (CAM) 

over a 12 month* timeframe.  

Of that, an estimated $11.9 billion was spent on an estimated 354.2 million visits to CAM practitioners such as acupuncturists, chiropractors, massage therapists, etc.

 

Meditation training is a $1.1 billion industry in the U.S. alone.
"We cannot ignore the fact that people with chronic disease use alternative treatments to a considerable extent, and that many of them seem to benefit from doing so." 
-Lasse Skovgaard, industrial PhD candidate from the Faculty of Health and Medical Sciences and the Danish Multiple Sclerosis Society. 
"About a third of Americans seek help for their health in a place that is outside their doctor's office." 
-National Institute of Health
According to the latest Health and Sickness Study from the Danish National Institute of Public Health (NIPH) in 2010, Among MS patients, the use of alternative medicine has been growing steadily over the past fifteen years. 
Source: Barnes PM, Bloom B, Nahin R. CDC National Health Statistics Report #12. Complementary and Alternative Medicine Use Among Adults and Children: United States, 2007. December 2008

Our solution
The SwitchVR team believes in the natural power of our bodies to self heal. We hope to offer an approach that rebuilds the mind/body connection as an empowered, active, hopeful and engaged mind can effect change in the body. Our studies and methodology are informed by both age old eastern practices that cultivate mind/body harmony and current, innovative technologies.
Qigong is an ancient Chinese exercise and healing technique, a specific form of meditation that involves controlled breathing and movements. How we breathe and how we synchronize our breath with our movements directly correlates with our overall health. Like the nerves, Qi is also an intermediary, between the body and the mind, and while it travels with nerve impulses, it can, with practice, be felt independently. It is commonly said that the mind moves the Qi and the Qi moves the body.
Our proposed solution is TheraChi (presented by The SwitchVR team), online video libraries of Qigong practices from some of the best teachers in the world. Created and developed by The SwitchVR team, TheraChi is our meticulously curated online video library of Qigong movements and breathing, meditations, and guided visualizations. We have built two libraries, one for use in our pilot study and one for use in our clinical trial. These studies are the foundation for the launch of our consumer products
Both studies will be carried out with our research partners: iConquerMS (www.iConquerMS.org) and Virginia Tech (www.research.vt.edu).The results of our studies will allow us to build our line of TheraChi VR therapeutics that use Qigong practices to target specific MS symptoms.
TheraChi is:
Cost effective.Software is practically free to duplicate and distribute.
Accessible and safe to use in the Covid-19 world. Online videos and VR can exist anywhere there is a headset and/or computer or smartphone.
a therapeutic that treats mind, body and spirit.
Funding
The results of our clinical study will shed light on the perceived benefit of Qigong on mood, QOL and balance for MS, the impact of frequency of use of Qigong on MS symptoms, and most interestingly, the correlation between specific Qigong exercises and MS symptoms. These results will directly shape the digital therapeutics we build in VR. These studies are the foundation for the launch of our consumer products. We need to raise funds in order to carry out our two studies. All funds will directly and solely support our pilot study and subsequent clinical trial.
Our Team
Cara Hirsch, Ph.D. (Founder & CEO) Dr. Hirsch was formerly diagnosed with MS in 2008. In an effort to transform this diagnosis into something enabling, not disabling, Dr. Hirsch founded UP, a comprehensive treatment planning service in 2016. However, unsatisfied with traditional treatment options and a strong believer in a holistic approach to MS, Dr. Hirsch took this a step further. With two partners, she created The SwitchVR in 2017, a small start-up dedicated to using technology to develop innovative, evidence-based methods to manage MS. Dr. Hirsch is also a clinical psychologist & published author and has written extensively about her experiences with MS.
Reuben Vollmer (CTO) Mr. Vollmer has always been a curious and creative engineer. Reuben's curiosity has led him to build six 3D printers, learn five programming languages, cut his own circuit boards with his personal CNC machine, and much more, spending 4 years developing DewGood's initial device, the DG-10. Reuben works professionally as a freelance Creative Technologist in Los Angeles.
Nicholas Polys, Ph.D. (Head of Research) Dr. Polys is the Director of Visual Computing with Virginia Tech Research Computing Group and Affiliate Professor in the Department of Computer Science. He is a member of ACM, IEEE Computer Society, and is elected Director and President of the Web3D Consortium.
Dr. Roger Jahnke (Chief Content Advisor) Dr. Jahnke is the director and chief instructor of the Institute Of Integral Qigong & Tai Chi in Santa Barbara, California and a co-founder and recent chairperson of the board of the National Qigong Association. With almost 30 years of clinical practice as a physician of acupuncture and Traditional Chinese Medicine, Dr. Jahnke has emerged as a key spokesperson for TaiChi and Qigong and is a master of these arts. He has presented at major conferences on advances in Complementary & Alternative Medicine (CAM) throughout the US. Dr. Jahnke has published two prominent books, The Healer Within (1997) and The Healing Promise of Qi (2002).
Dr. Kenneth Cohen (Qigong Consultant & Advisor) Dr. Cohen is a world-renowned health educator and Qigong Grandmaster with more than 50 years of experience.  He is the author of the internationally acclaimed book The Way of Qigong : The Art and Science of Energy Healing (Random House), best-selling audio and video courses (Sounds True), and more than 200 journal articles. Dr. Cohen is a leader in the dialogue between ancient wisdom and modern science. He was able to demonstrate extraordinary physiologic states (evidenced through EEG, body potential, and bio-electric fields) as one of 9 "exceptional healers" studied in the Menninger Clinic's Copper Wall Project. Probably the first Qigong practitioner in the West to treat physician-referred patients, his sponsors have included the American Cancer Society, the Mayo Clinic, Health Canada, and numerous hospitals, medical schools, conferences, and cultural organizations. In 1994, Ken was chosen as keynote and sole representative of Chinese medicine at the World Congress on Energy Healing in Switzerland. His work has been featured in USA Today, Newsweek, Time, Bottom Line, and on National Public Radio. He has taught more than 40,000 students.
It is an exciting time for digital therapeutics and The SwitchVR. TheraChi and our two studies are the result of 3 years of R & D by The SwitchVR team. We have aligned with the best Qigong teachers, nationally and internationally, who are now our advisors and content providers. We are a dedicated, passionate, driven team of entrepreneurs, inventors, researchers, and Qigong experts, united in our work to build safe, holistic approaches to manage the devastating and debilitating symptoms of MS. Your support will allow us to carry out our studies, laying the foundation for us to develop and launch our consumer products. We are so excited to bring the world of Qigong and Eastern medicine to MS patients. The time for empowered self-care is now.
We thank you for your time and interest and are so very grateful for your support.
A
e see this study as a critical next step on our path to providing an innovative product for the public

.
.
patient-centered, patient created 
d
ital therapeutic company...
dedicated to developing innovative, research driven, non pharmaceutical approaches to managing MS symptoms.
Updates
The Campaign FAQs
Frequently Asked Questions:
Please, replace this example content
Monetary Contribution
$15
Rebecca Houlding
08/29/2020
Monetary Contribution
$50
Monetary Contribution
1 month free access to our online Qigong video library.
2 Supporters
Select this reward
Rewards
Monetary Contribution
1 month free access to our online Qigong video library.
2 Supporters
Select this reward