We match families with sitters & nannies who are capable and well equipped to work with ALL children, especially those with special needs.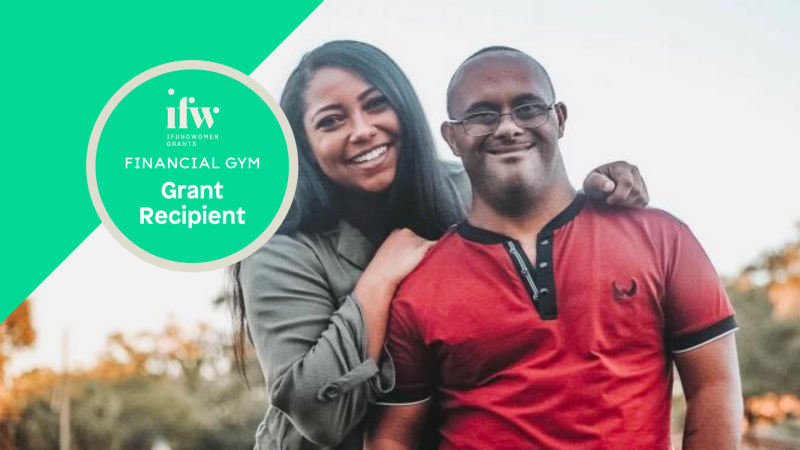 Project Description
Always remember your WHY.

This guy right here in this picture is my WHY. Growing up and seeing my mother struggle finding the proper childcare placements for him is exactly the reason I do what I do now. Parents should never have to worry about their children getting kicked out of daycare or not being able to go on dates and spend quality time with their partner because nobody can handle their child. I can't imagine spending the rest of my life any other way than doing my best to improve the quality of life of each and every family that works with Take a Break.

"If we want to feel an undying passion for our work, if we want to feel we are contributing to something bigger than ourselves, we all need to know our WHY."
-Simon Sinek
So what is Take a Break Babysitting?
Take a Break Babysitting is a nanny/babysitting agency specializing in providing care for children with special needs. The mission of Take a Break Babysitting is to offer relief to those families who have had difficulty finding and maintaining appropriate and adequate support and care for their children with autism and/or other developmental disabilities.
Caring for a child with a developmental disability often results in pressures and stress not experienced by other parents or caregivers. Every family and child needs a break every once and a while, or on a consistent basis to be able to work and provide for their family. Take a Break Babysitting is prepared to do that by providing families relief by placing an experienced sitter/nanny in your home who organizes and provides structured activities and supervision. Whether it's a trip to the children's museum, a walk to the park, transportation to therapies, full-time childcare, or simply playing a game at home, parents or other caregivers will have the opportunity to regroup and re-energize.
Who am I?
Jessica Andrews, M.A., is a Board Certified Behavior Analyst with more than 10 years of experience providing Applied Behavior Analysis (ABA) services to children and adolescents with autism and other intellectual disabilities.
Jessica founded Take a Break Babysitting with hopes of providing families with top of the line experienced and knowledgeable sitters & nannies who are capable and well equipped to work with ALL children, especially those with special needs. 
Growing up, Jessica and her brother Juan were raised by their single mother in Tampa, FL. Being that her brother had a developmental disability and required much more assistance and attention, she got to see firsthand how much parents of children with special needs could use a break sometimes. Juan was provided with Respite care, but these providers often lacked the training and knowledge to adequately care for him.
Where will your contribution go? 
Your contribution will directly help us help more families! We will be using funds to hire an hourly staff member to screen applicants and assist with matching families with sitters/nannies. We will also use contributions to assist in purchasing sitter swag bags for our team as we continue to grow. The sitter swags bags include sensory toys, first aid kits, branded t-shirt, while you were out notepads, and other games/toys. 
If you've made it this far, THANK YOU!  :)
I hope you can find it in your heart to help me help more families. If you know anyone that has a child with special needs, you know how difficult it can be to find exceptional and reliable childcare. Help us reach more families so they will not ever have to worry about who will care for their child while they: work to provide for their family, go on a date with their spouse, run errands, attend doctor's appointments.
Updates
The Campaign FAQs
How many years have you been in business?
We have been serving the Tampa Bay Area for 3.5 years. We are happy to announce that we have recently begun providing top of the line care to the Miami and Orlando areas as well.
Can you drive our kids to and from activities/school?
Yes, our nannies/sitters have verified auto insurance and clean driving records.
Will I have the same sitter every time?
If you have a set, consistent schedule then you will have the same nanny every time. The only exception is if your nanny is sick or out of town. In that case, we will send you some replacement options while your nanny is out.
If you use us for occasional needs such as emergencies or date nights, we cannot guarantee the same nanny each time. We do, however, make every effort to send the same nanny/sitter as we believe consistency is best for everyone, especially the children
Can I meet the sitter ahead of time?
For nannies/sitters who are going to have a regular schedule we coordinate a meet and greet so you and the nanny/sitter can ensure you are compatible. For emergency or occasional services, depending on the lead-time you may or may not be able to fit in a meet and greet prior to the scheduled service date.
What if it isn't working out with the nanny/sitter I have been matched with?
We offer ongoing support to make sure your nanny/sitter relationship is successful.
If you've made reasonable attempts to remedy the situation but feel that your nanny is just not the right fit, please let us know.
We are happy to help you correct the situation either by intervening with the nanny or by sending you new nanny/sitter candidates to interview.
How do payments work?
Our payment process is very easy and convenient! We provide electronic invoicing sent directly to your email. You are able to pay your invoice online using e-check or debit/credit card (3.5% processing fee).
Do you have families I can talk to as a reference?
Absolutely! Just ask! You can also view our testimonials on our website.

Monetary Contribution
$2,160
Monetary Contribution
1 Supporter
Select this reward
Rewards
Monetary Contribution
1 Supporter
Select this reward