Mother-daughter company making soy candles to bring light into the world at these dark times, encouraging the youth to create businesses
Project Description
At Skyy's Light Candles, we aim to bring light into people's homes in by providing quality candles that are environment friendly and good for the soul. This is a home-based business created by myself and my 5 year old daughter hoping to inspire other young black kids to create their own businesses. With soy candles, we are reducing toxins in the air, calming people and giving good vibes with our high quality fragrances. We are seeking funding to help with supplies and equipment to expand and grow this new business. Thank you for your support!
Updates
The Campaign FAQs
Frequently Asked Questions:
When can I expect my gift?
1 week or sooner once campaign has ended
Monetary Contribution
0 Supporters
Select this reward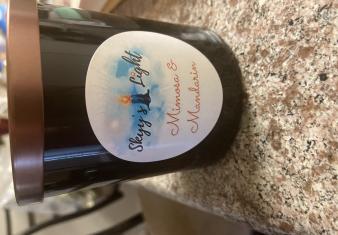 20.00 USD
Soy Candle
Try the product yourself! Featured scent is Mimosa & Mandarin
50 Left
0 Supporters
Select this reward
Rewards
Monetary Contribution
0 Supporters
Select this reward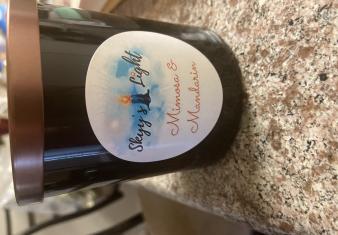 20.00 USD
Soy Candle
Try the product yourself! Featured scent is Mimosa & Mandarin
50 Left
0 Supporters
Select this reward