Project Description
What do we do? We at Irie Infusion, make hemp infused wellness products. The mission of Irie Infusion is to highlight ways in which we can incorporate herbs into our wellness routine.  In this case, the plant of choice is hemp! Our main product is delicious hemp tea infused with island inspired flavors. 
The business is currently in the seed phase: Irie Infusion exists as a legal entity and is in the testing/production phase. 
Our Jamaican heritage inspired the concept of Irie Infusion. "Irie" is a Jamaican patois word that encompasses good vibes and positive energy. Both herbal tea and cannabis are a large part of Jamaican tradition and culture and are commonly consumed for their health benefits. Economic empowerment, environmental stewardship, and educating the community on the economic potential for this crop is important to us.
What is Hemp?: Hemp is a species of the cannabis plant, named Cannabis sativa. Unlike its cousin, ganja, hemp does not contain enough THC to produce mind altering effects. Basically, hemp does not get you high.
Sustainable Crop:"Hemp is a more sustainable, organic and regenerative agricultural crop, and most everything that you can make with cotton or soy or corn can be made with hemp – with way less impact on the Earth."
- Morris Beagle (Co-founder,  WAFBA)
Hemp is a weed, so it grows prolifically with little water and no pesticides. It takes up relatively little space, produces more pulp per acre than trees, and is biodegradable. Hemp crops even give back by returning nutrients to the soil and sequestering carbon dioxide. 
This versatile plant can produce a medley of biodegradable materials including plastic polymers, building products, fabrics, wood, biofuel, paper and even car components. 
Virtually every part of the plant can be used. The stalk's outer bast fiber can make textiles, canvas and rope while its woody core – hurd – is used for paper, construction and animal bedding. Not to be overlooked, the seeds are high in protein, fiber, omega-3 fats and other nutrients. Their oil can be used for paints, adhesives, cooking and plastics. Even the leaves can be eaten and used to make juice (and tea 😊).
It's not new. The fiber from industrial hemp has been used for thousands of years to make paper, rope, cloth and fuel.
We are seeking funding to add to our initial inventory 
urchase dried hemp plants to add to starting inventory. We are committed to purchasing quality hemp directly from U.S. farmers. I would also like to use the funds to perfect production and to expand the team, which currently consists of my sister and I.   
What the market looks like: Hemp: Hemp (cannabis sativa) is estimated to be a $2.6 billion dollar industry by 2022. The economic potential for this plant is exponential. Total hemp acreage has increased to over 25,000 since 2017. CBD derived from the flowers, buds, and seeds of hemp have also become wildly popular. In 2018, products containing CBD generated $390 million in US sales alone. Tea: Tea is a beverage that has a strong global standing. The audience is becoming broader, as the market continues to expand. Millennials are consuming tea more now than ever. Revenue in the US market alone in 2019 was $214 million dollars and is expected to grow by 6.9%.  Wellness Industry: The health and wellness industry is now worth $4.2 trillion. Wellness, for more people, is evolving. Individuals are looking to improve their health and quality of life with natural solutions. There are health benefits linked to drinking tea and we are tapping into the health benefits of hemp as well. 
Thank you for helping to fund our dreams! 
Updates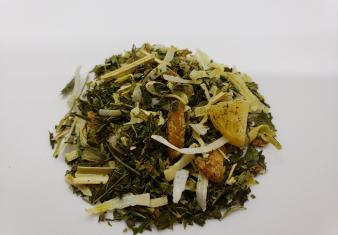 200.00 USD or more
VIP Tea Member
Be the first to experience Irie Infusion! With your generous contribution, you will recieve two of our specialty blended teas.
5 Left
0 Supporters
Select this reward
Monetary Contribution
5 Left
0 Supporters
Select this reward
Rewards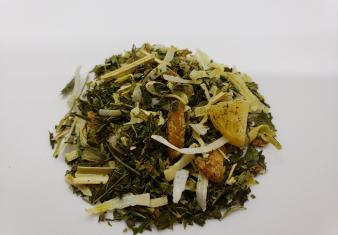 200.00 USD or more
VIP Tea Member
Be the first to experience Irie Infusion! With your generous contribution, you will recieve two of our specialty blended teas.
5 Left
0 Supporters
Select this reward
Monetary Contribution
5 Left
0 Supporters
Select this reward