Girls In Nature hopes to raise money to provide scholarships that can be used toward educational, personal or career goals for our girls.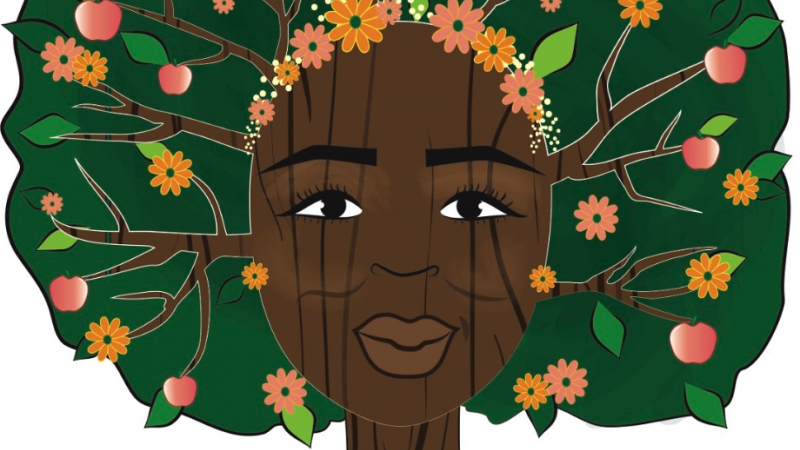 $0
pledged of $5,000 goal
Project Description
Hi, my name is Amaka Agodi and I am the founder of Girls in Nature. Girls in Nature is a summer program that provides an enriching nature-based experience for adolescent girls of color. With your help, this five-week program will use the outdoors to teach college-bound teens plausible ways to believe in the best versions of themselves and how to apply those skills to the working world.
With Girls in Nature as just a concept, 25 girls and 17 mentors have already come together, dedicated to and are excited about the possibility of a Girls In Nature program in Oakland, California and the Bay Area. I want to bring this program to life because it's important to me that girls stay physically, mentally, and emotionally fit through creative means like hiking in nature and journaling about our experiences in life. Most importantly, I want girls to be able to find community amongst girls like them who are younger, older and even the same age as them. There isn't really a program that promotes physical, emotional, and mental healing and exercise for women of color to embrace nature in this country so I hope to begin to change that.
The Girls In Nature mentors are amazing. 17 women from all over the state organizing to make this program happen is incredible to see. We are all so excited to create an environment where teens of color, specifically, feel comfortable in nature. Almost like a day camp, our mentors will foster community with girls by leading them through physical activities like tree planting and mandala-building, and mental health activities like journaling and eco-therapy. They will also serve as a support system because we believe in building as we climb and giving back to girls who looks like us because there was someone who did the same for us.
The girls that participate in Girls In Nature will also have a chance to learn to address their own healing. As we work on immersing girls in uplifting, challenging, Michelle Obama Get-Fit-style outdoor activities and indoor cool-downs, the girls are forming community, strength, and resilience within themselves and other girls. They will experience affirmation in a supportive, encouraging environment, and they will learn tools to challenge the negative perceptions society reinforces about girlhood. 
We can't make any of this happen without you. It's a community effort. Because of your donation to this program, girls can know they actually do have access to space and that they can use natural spaces to exercise and journal and find strength within themselves. Girls In Nature aims to empower young women, reminding them that there is community amongst girls and we can write, draw, talk about and heal around it if we want. 
Also, the cost of college tuition in the United States is on the rise and some high school students are deciding to explore options outside of going to a college or a university. No matter what girls choose, we want them to know they are supported by their community.
To support our girls who will be rising juniors and seniors for the school year of 2019-2020, Girls In Nature will also provide a scholarship that can be used toward educational, personal or career goals. In order for our winners to receive funding, they will have attended a majority of our summer sessions and will have written in detail about their experience in nature. 
It's a lot to accomplish, but with YOU, anything is possible! In the next year, we hope that Girls in Nature will be a non-profit organization serving even more minority, adolescent girls through nature and community. We are asking everyone who believes in our program to contribute whatever they can--even (and especially!) if you donate $1, you will help us reach our goals. Please donate at gofundme.com/girlsinature. If you would like to learn more about this program, go to girlsinature.com and follow us on Instagram at girlsinature_. Thank you so much for investing your time in reading about how Girls In Nature aspires to change our community and world! 
Updates
The Project FAQs
Frequently Asked Questions:
featured reward
$30
Girls in Nature Shirt and 2 stickers!
Donate $30 to win a Girls in Nature t-shirt and two Girls in Nature stickers! 
0 Supporters
Select this reward
Monetary Contribution
0 Supporters
Contribute
Rewards
featured reward
$30
Girls in Nature Shirt and 2 stickers!
Donate $30 to win a Girls in Nature t-shirt and two Girls in Nature stickers! 
0 Supporters
Select this reward
Monetary Contribution
0 Supporters
Contribute