The future is handcrafted!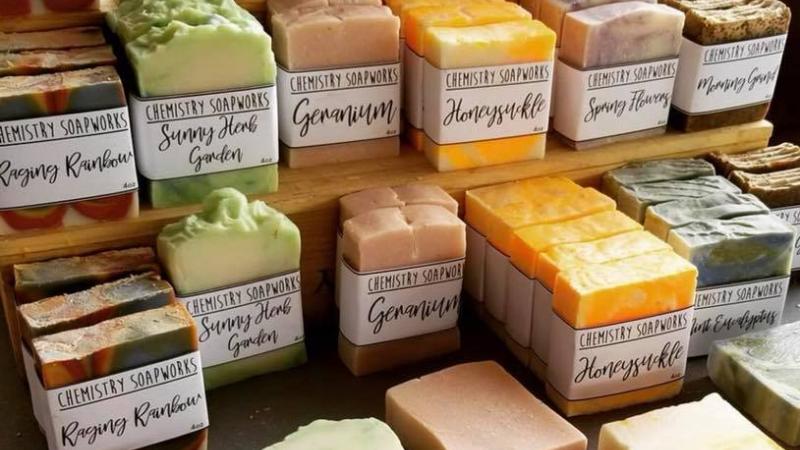 Project Description
270 million tons of plastics are thrown away each year, if we switched to bar soap or refilled our plastic soap containers we could significantly reduce waste 
To create a handcrafted soap and bath products that are just as effective as what you buy in the store, but do not have the plastic waste that is produced every time you buy it.  
Everybody that has skin needs to clean it, so why not make an honest effort to not only keep our skin clean but also the Earth.  All products are hand crafted and tested by myself as well as a group of human testers to ensure they will be just as effective for you as what you can buy in stores.  No animal testing goes in to the creation of my products.  
Chemistry Soapworks will create soap and shampoo bars as well as soap pastes that will not only provide you with a custom luxurious washing experience but also reduce the amount of plastics that are thrown out each year.  With the solid bars there will be no plastics used in packaging, and the soap paste is an economical way to reuse your favorite hand pumps so you can reduce the amount of plastics that are thrown away.
Funding will go toward research and development of products that do not require plastic packaging.  Such as shampoo bars, body bars, solid conditioners and lotions as well as develop specific lines of self care products for individuals who have special requests.  
Chemistry Soapworks is run by one woman with a stick blender and a dream to create beautiful and sustainable skin and hair care products for people who care about the environmental impact of their daily self care routine.  
Thank you for taking the time to read about my business.  I appreciate your consideration. 
Updates
The Campaign FAQs
Frequently Asked Questions:
Why should you buy handcrafted soap?
Commercial soap is often made with chemical detergents, hardeners and synthetic lathering agents. A large majority of people have never used handmade soap before. In fact, most people have never used soap before. If you take a look at commercial products sold in stores, it's likely you won't find the term "soap" on the package. Some of these ingredients can be drying or irritating on the skin. On the other hand, handmade soap created with oils, liquid and lye does not contain these harsh ingredients. If your skin has a problem with commercial soap, try handcrafted soap instead. You will notice a difference.
Handcrafted soap is real.  Since commercially-made bars are made with synthetic detergents, they cannot even legally use the term "soap." Instead, they may be called "beauty bars," "cleaning bars," "cream bars," or something similar. Since handcrafted soap is made with real and wholesome ingredients---e.g. olive oil, coconut oil, castor oil, water, goat's milk, fragrance---the end result is a real and wholesome product. 
 "Isn't homemade soap made with lye? I don't want to put lye on my skin."   When calculated correctly, there is no lye leftover in handmade soap. Once the lye and oils emulsify and combine, the saponification process begins. This process turns the lye and oil into soap. In the final bar, no lye actually comes into contact with your skin because there is no lye in the bar – it's now soap! 
Handcrafted soap contains glycerin to moisturize skin.                   
 Glycerin is a humectant; it attracts moisture and softens your skin. Glycerin is not merely added to handcrafted soap. Rather, it is naturally created in the process of mixing water, oils, and butters. In handcrafted soap, the glycerin is left in place. In commercially-made bars, however, glycerin is thought to be valuable, and so it is extracted for use in other more profitable, moisturizing products. The absence of glycerin is another reason that commercial bars dry out the skin.
Bar soap is often thought of as germy or gross, but in reality, research shows that the bacteria on soap aren't transferred during hand washing.  Liquid soap's plastic packaging is a large driver of its impact (Americans now cycle through roughly 270 million liquid soap bottles every year), but the contents that lie inside can also cause problems. Liquid soaps tend to weigh more and therefore take more energy to transport, plus it's easier to cycle through it quickly, leading us to go back to the store again and again for a new bottle. In fact, one investigation found that a bar of soap's average carbon footprint is 25% lower than liquid soap. Major government agencies and hospitals don't feel it necessary to note any safety differences between washing your hands with liquid soap or a bar of soap. In other words, they're pretty much the same cleanliness-wise.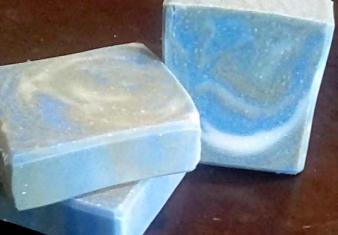 25.00 USD
3 bar special
For $25.00 you will receive three bars of soap delivered to you. 
599 Left
1 Supporter
Select this reward
Monetary Contribution
0 Supporters
Select this reward
75.00 USD
The kit and kaboodle
3 bars of soap and 3 shampoo bars 
150 Left
0 Supporters
Select this reward
100.00 USD
Custom Soap Creation
You will receive 10 bars of customized soap.  You choose the ingredients, color, fragrance, and additives. I will create the soap and after a nice long cure time I will ship the bars directly to your doorstep
100 Left
0 Supporters
Select this reward
Rewards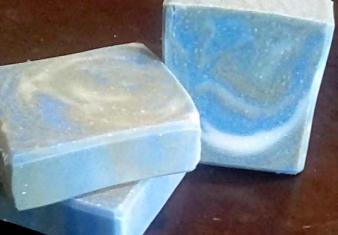 25.00 USD
3 bar special
For $25.00 you will receive three bars of soap delivered to you. 
599 Left
1 Supporter
Select this reward
Monetary Contribution
0 Supporters
Select this reward
75.00 USD
The kit and kaboodle
3 bars of soap and 3 shampoo bars 
150 Left
0 Supporters
Select this reward
100.00 USD
Custom Soap Creation
You will receive 10 bars of customized soap.  You choose the ingredients, color, fragrance, and additives. I will create the soap and after a nice long cure time I will ship the bars directly to your doorstep
100 Left
0 Supporters
Select this reward