Snatch is a website that allows students to easily buy and sell reusable products and textbooks within their exclusive school community!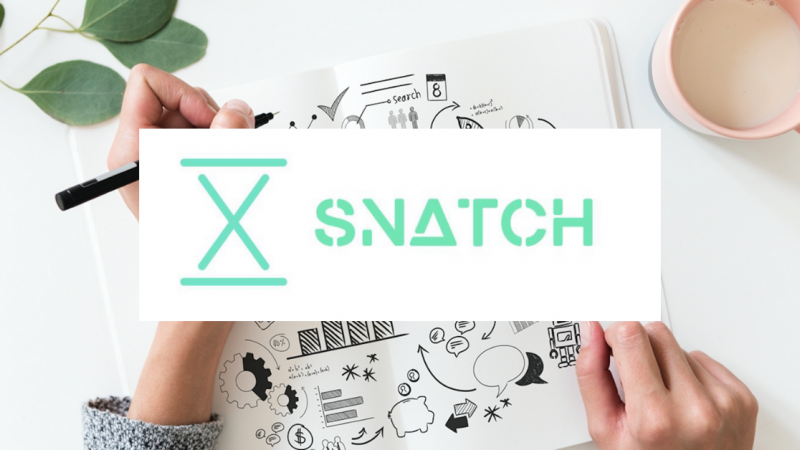 Project Description
WELCOME TO SNATCH!
Link to our business plan: https://docs.google.com/document/d/1BLenk5ZbJRmmRHIuYTNpgEuOV0FsZsGSfN3pO4SRagU/edit?usp=sharing
THE PROBLEM
We are motivated to provide a solution to this universal problem that we've all personally experienced at the end of every school year as students. Furthermore, the extra time and money spent on purchasing new textbooks and products needed for next year's classes only exacerbate the problem. In fact, 35-45% of the trash in the US comes from school institutions and $7.4 Billion is spent to buy new clothes, textbooks, and school products in August for the next school year.
THE SOLUTION
For students across the world, there is a pressing need for a channel to sell their used school materials to a targeted audience who is interested in their products. Snatch, our startup, is the perfect solution that provides these students with a platform to share their products within their school community and to discover affordable options from their classmates. With every product sold, Snatch will donate 75% of its commission fee to further the cause of gender educational inequality across the globe through the non-profit, SOLA. Our vision is to become a trusted platform for multi-vendor e-commerce primarily among boarding schools and colleges. We strive to be the most efficient and safe platform for trading products while building a community for students to interact and mutually benefit.
What is SNATCH?
Snatch is an online platform that allows students to easily buy and sell reusable products and textbooks within their exclusive school community. With our unique design, each registered school will be given its specific market page, where only students from that school can comfortably engage in transactions with other students of the same school. With Snatch, students can conveniently reach a broader audience in their school community that will very likely be interested in their product! For those who want to save money or are constrained by their budget, rather than purchasing new, price-inflated textbooks and school supplies, through Snatch, they can conveniently access quality, cheaper options from their peers right from the palm of their hands.
We are currently in the development stages of our website and have already connected with one school that would immediately implement Snatch as soon as we complete the development process. Our first-year goal is to introduce Snatch to 12 New England Boarding Schools, which amasses a student population up to 7200 students. However, in our five-year plan, we aim to further expand and amplify the influence and reach of Snatch to different boarding schools and four-year colleges so that increasingly more students can benefit from our service. We can fully accomplish that with your help!
OUR MISSION TOWARDS WOMEN'S EDUCATION
With each transaction, we will take a 10% commission fee. As passionate advocators of women's education, 75% of our commission fee will be donated to the School of Leadership Afghanistan (SOLA).
SOLA is the first boarding school for girls in Afghanistan. Without the risks of traveling to and from school for education, female students are put in a safe environment, where they can focus on their education and their potential contribution to their society.
One of our founding members, Jean Shin, connected with SOLA and Elise Riegel, the vice president of SOLA. She expressed that they would love to collaborate with us. Jean has also been part of the UNICEF club and with Snatch, she hopes to help and aid more students globally.
You can find more information about SOLA school here: https://www.sola-afghanistan.org
HELP SNATCH GROW
Your generous help will be very appreciated and here is what we hope to accomplish with your contributions:
$6.5K- We will hire a web designer from the company, BVM, to develop and customize the Snatch website

$1.5K- We will use it for transportation as we visit various boarding schools in New England to market Snatch.

$2K- We will use this fee to advertise on Instagram, Spotify, Facebook, Linkedin.
Please help us out if you would like to see this business come to life if you would like to benefit students, and if you would like to contribute to the efforts of gender equality in education!
Welcome aboard to SNATCH!!!
MEET THE FOUNDERS!
Nice to meet you! We are Abby, Jean, and Stacy, the co-founders of Snatch! We are three entrepreneurially driven female students who strongly advocate for women's rights and education. As female high school students, we are not given as many opportunities to execute our entrepreneurial ideas. We hope that through the iFundWomen community, we can engage with like-minded people to further our beliefs and to expand our startup, Snatch.
Jean, as a Senior next year at a high school boarding school, will directly connect with our target audience, high school students, and market Snatch at various New England boarding schools. Abby will continue her studies at Duke University next year, and Stacy will continue her studies, specifically in marketing, at the Wharton School in the University of Pennsylvania. Through our expanded connections from the Duke and UPenn network next year, we will be able to gain more opportunities in the professional business realm and market Snatch to a wider audience.
Graphics courtesy of The Loomis Chaffee School
Updates
The Campaign FAQs
Who will be managing the platforms of the different schools?
As founders, we will be managing all the 11 school platforms the first year. As we expand, we will be hiring experienced administrators to manage the platforms. Our goal, as mentioned in our five-year plan, is to reach universities as well. 
Is there a feedback system for the buyer to rate the seller?
Yes! A buyer will be able to send a heart to the seller after purchasing the product if the buyer is satisfied with the quality and the seller. The number of hearts each seller receives will be displayed on our leaderboard page that induces competition and increases customer retention in the long run. 
How does a school join Snatch?
We will be targeting 11 New England schools for our initial first year specifically, Choate, Hotchkiss, Miss Porters, St. Pauls, Suffield, Exeter, Andover, Taft, Deerfield, Webb school, Loomis Chaffee. In the near future, as we improve our website and implement additional, interactive features, we will allow schools to sign up and register for a platform conveniently. 
How does one transaction work on Snatch?
The buyer will be able to chat with the seller once he/she notices a product of interest. Through this chat, the buyer and seller can schedule a time and place to meet. The money will only be sent to the seller after the buyer confirms he/she has received the product. 
Monetary Contribution
$10
Monetary Contribution
$10
Monetary Contribution
$10
Monetary Contribution
$20
Monetary Contribution
$10
Monetary Contribution
$50
Monetary Contribution
$10
Monetary Contribution
$20
Monetary Contribution
19 Supporters
Select this reward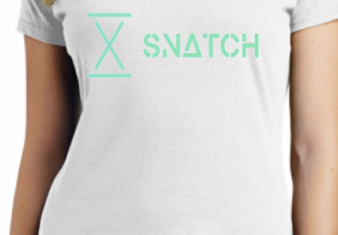 100.00 USD
Shoutout and Free T-Shirt
If you contribute $100, we will give you a shout out on our Instagram account and send you a free t-shirt with the Snatch logo! (First come first serve!)
13 Left
7 Supporters
Select this reward
Rewards
Monetary Contribution
19 Supporters
Select this reward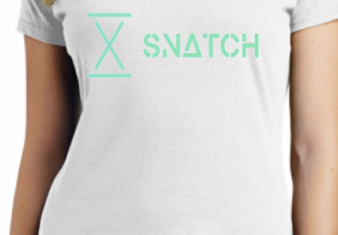 100.00 USD
Shoutout and Free T-Shirt
If you contribute $100, we will give you a shout out on our Instagram account and send you a free t-shirt with the Snatch logo! (First come first serve!)
13 Left
7 Supporters
Select this reward