Stop Outsourcing to other countries
Bring jobs back to home
SN medical Billing can help you with complete revenue cycle management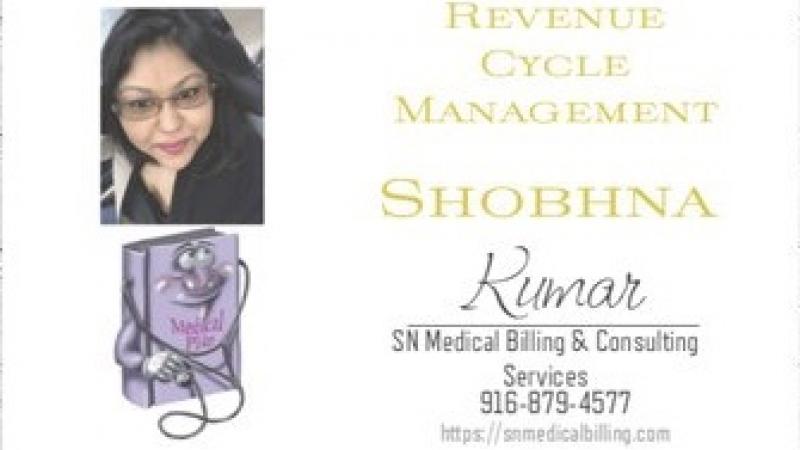 Project Description
What is the mission of your company or project?

To stop the outsourcing of medical billing and coding to different countries! This simple concept will employ thousands of Americans and get the United States back on track!

To address the problem, we would need to continue to find intelligent ways to train and educate people how to code and bill. The second part is to attract people to these programs as software is generally thought of as challenging. Medical coding and billing requires a lot of patience and with the resource SN Billing provides will help bring better understanding of billing.

Please help us create incentives for companies to start insourcing. This would allow more jobs to stay in the United States.

Describe the problem you are solving.

The ability to problem solve is another one of the important qualities necessary for a SN medical billing specialist. Our job involves more than just issuing bills. We also have to communicate with the insurance companies and patients when payments are late, or when things go wrong in the payment process.

It's important to approach every interaction with the goal of finding a solution. When we are talking to insurance companies about denied claims, a SN medical billing specialist tries to find a way to appeal the claim or otherwise get the necessary payment. With patients, we may be responsible for setting up work collection accounts and patient payment plans.

The ability to problem solve will be most important when interacting with patients. Unlike insurance companies, many patients simply don't have the funds to pay their bills right away. When we make patient payment plans, there should be collaborative efforts that reduce the financial burden for the patient while still ensuring medical practice eventually gets paid.

What is the market size/opportunity?

Medical Billing

 

Outsourcing 

Market Size

 

Worth $23.1 Billion by 2027. The global 

medical billing

 

outsourcing 

market size

 

is projected to reach USD 23.1 billion by 2027, expanding at a CAGR of 12.3%, based on a new report by Grand View Research, Inc.

There's no limit on how much I can earn. I can get a lot out of my business as much as I put into it.

Make a real difference in peoples' lives. Use my talents to help doctors treat more patients.

What is your company/product about and how does it solve the problem? 

SN medical billing is all about making sure the doctor or healthcare provider gets paid for their services. Working through the complicated details is where SN medical billing specialist can make a huge difference to private practice. From the private practice point of view, efficient insurance and patient collections is extremely important to the financial health of your business. Revenue cycle management is all about understanding the time-relationship between your patient's visit and final payment for it.

In short its important because that's how providers and their staff get paid. The billing process is vital to the existence and financial health of a medical practice or facility - such as a hospital. So it's important to have accurate patient insurance information, data of birth, address, etc.

To help medical facilities claim timely reimbursements and maximize their revenue, SN medical billing offer well-planned medical coding and billing services across the United States. 

Why are you seeking funding and how will you spend the funding?

I am seeking fund so that I can restart my business and use the fund to purchase computers or other equipment. Advertising and marketing is very important for SN Medical Billing.

Who is on your team?

Currently I am the sole owner and when my business grows and I have enough revenue coming in or funding I will hire employees

Thank your backers and make them feel appreciated!

Last but least I would like to thank everyone that is willing to fund me business so that I can get back on track and do what I do the best Medical Billing. Thank you once again from bottom of my heart and I really appreciate all the help I got.
Updates
The Campaign FAQs
Frequently Asked Questions:
What is the Fund for? 
I wil be using the funds towards my business. 
How would I know the money was used for the business? 
If needed I can submit invoices. 
Can we contact you if needed? 
Yes you can contact me anytime. 
Are you registered with BBB? 
Yes I am registered with BBB. You may contact them anytime to verify my business information. 
How long have you been in Business? 
I started my business in 2014 but stopped due to family deaths and have to take care of my mother. I restarted my business in October 2019 again. 
Monetary Contribution
0 Supporters
Select this reward
Rewards
Monetary Contribution
0 Supporters
Select this reward