Help grow a brand new online marketplace that brings together all the talent within the military/veteran spouse & service member community!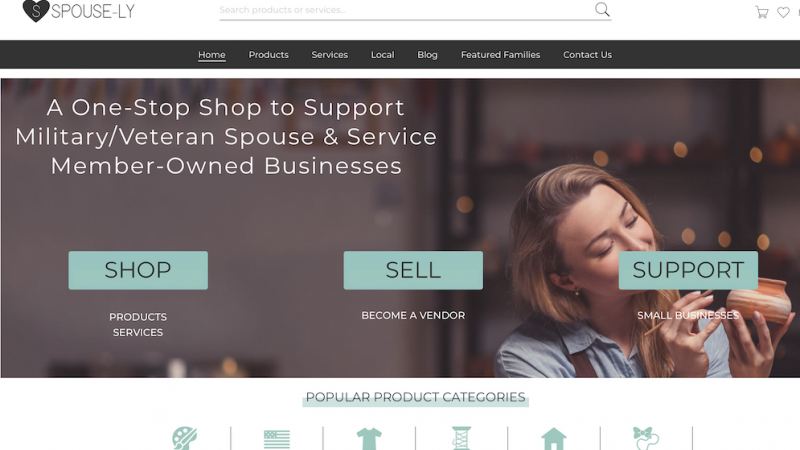 Project Description
Hi - I'm Monica, the founder of Spouse-ly. I am a twin mom, USAF spouse, and passionate in helping others succeed in business. 
We all know that military life can present challenges making it difficult to hold a fulfilling career. As I began to learn of all the incredible military/veteran spouse and service members that started their own companies - I knew I had to create a platform to help them succeed while connecting with a community that is second-to-none.
Spouse-ly is a one-stop-shop to support military/veteran spouse and service member-owned businesses for both products and services. Whether you began your business as a side job or full time, I am committed to being there for our vendors each step of the way as they grow on Spouse-ly. Our community is everything and I am excited for what the future holds both for our amazing vendors and Spouse-ly.
My mission is to provide ongoing tools & resources that help our vendors be the best they can be! I would like to raise money to support the growth of my platform by enhancing both the customer & vendor experience, adding new features, creating brand awareness & continuing to build my team. 
Updates
The Campaign FAQs
Frequently Asked Questions:
Can anyone shop on Spouse-ly? 

Yes, anyone can shop & support our talented vendors! 

How do you become a vendor on Spouse-ly?

You must be a verified military/veteran spouse or service member to have a shop on our platform. 
Monetary Contribution
0 Supporters
Select this reward
Rewards
Monetary Contribution
0 Supporters
Select this reward