She TV Media is a female-run, full-service video and virtual event production company creating empowering and positive content.
Project Description
WHO WE ARE

She TV Media is a female-led, full-service video and virtual event production company focused on generating empowering and positive content. She TV Media creates stunning content- branded commercial and social media content, event promotion, and documentaries to help businesses and non-profits grow their online presence, engage audiences, and excel. We have recently pivoted to helping companies go virtual with any events they were intending on hosting in person, but now need to go fully online themselves. 
We are also focusing on developing the beta of our streaming platform- She TV Go- because now, more than ever, people are in need of positive content. The creation of our streaming app would place us in the tech startup world of business, positioning ourselves as the experts in the game-changing content creation and distribution. This is our next step forward in making a global impact. 
THE PROBLEM
The problem is with under-and mis-representation of women in the media. 
THE SOLUTION
The solution is She TV Go: a streaming platform empowering female and minority voices to share their stories. She TV Go provides a platform for rising and professional underrepresented filmmakers to premiere their work, gain access to exclusive, affordable, and socially conscious content, and apply for specialized grants for filmmakers across the nation (such as the Emerging Filmmaker Grant).
She TV Go's end goal is simple: create a collaborative community of compelling storytellers who are telling "human" stories. By uniquely focusing on the underrepresented perspective, both on and off camera, we can empower the next generation of filmmakers to share their stories on an esteemed and heavily viewed online platform. 
We pledge to dedicate 3% of the gross revenue each year for our Emerging Filmmaker Grant. Each year, an up and coming artist will be awarded a grant to produce his/her/their project. This philanthropic proponent of our business model supports the next generation of filmmakers and ensures the continued release of fresh content on the platform. 
Every voice deserves to be heard. Every person should be represented.
Instead of waiting for platforms to change, we're kick-starting the change with She TV Go. 
MARKET 
She TV Media's target market includes men and women (typically 19-55 years old) who are desiring social change and watching online content. She TV Media's narrative content ranges in genre (action, thriller, comedy, romance, documentary) but keeps their stories aligned with their mission of female empowerment, inclusion, and equality. This is a high growth potential target market. Based on recent consumer tastes, viewers are yearning for content with a purpose that does more than entertain, viewers want to feel the content is created to generate positive change- either about socially conscious topics or by showcasing diversity in the characters and the subject matter. 
FUNDING 
We will use these funds to develop the She TV Go Web and Mobile App Platform. We are partnering with a social justice oriented technology company to create a functional web and mobile application for our platform. The specific process includes:
Set up Authenticated User Access with Permissions
Set up Subscription Payment Workflows 
Develop a Content Browsing Interface 
Develop Admin Interface
Leverage Vimeo or other hosting providers in order to embed videos within the She TV Go App
She TV Go will allow us to expand our audience, reach and get connected to filmmakers and entrepreneurs globally. We will also use the funds to monetize She TV Go by incorporating a subscription-based service. This will allow us to create more original content as well as ensure our impact is sustainable and serves as an opportunity to support underrepresented creators financially. 
OUR TEAM
Meredith YInger-Co-Founder, Lead Director-successfully ran crowdfunding campaign for Scars Unseen raising $46k
Natalie Perez-Co-Founder, Lead Cinematographer- successfully ran crowdfunding campaign for Scars Unseen raising $46k
Deb Goldfarb- Business Advisor, Marketing + Consumer Specialist- 25+ years of experience in strategic planning, marketing, and training
THANK YOU
Join us in changing the media by becoming the media. Together we can. Thank you for your support!
Updates
Monetary Contribution
$100
Monetary Contribution
$15
Monetary Contribution
$100
Sarabella Muise
09/30/2020
Michelle Pozen
09/30/2020
Monetary Contribution
$10
Cierra Lockett
09/29/2020
Monetary Contribution
$25
Monetary Contribution
$40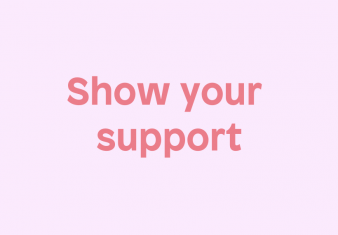 Monetary Contribution
9 Supporters
Select this reward
Rewards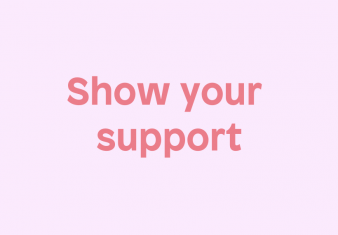 Monetary Contribution
9 Supporters
Select this reward