Doubled my earnings from last year but spending out-of-pocket on overhead with little in reserves to grow my business to succeed.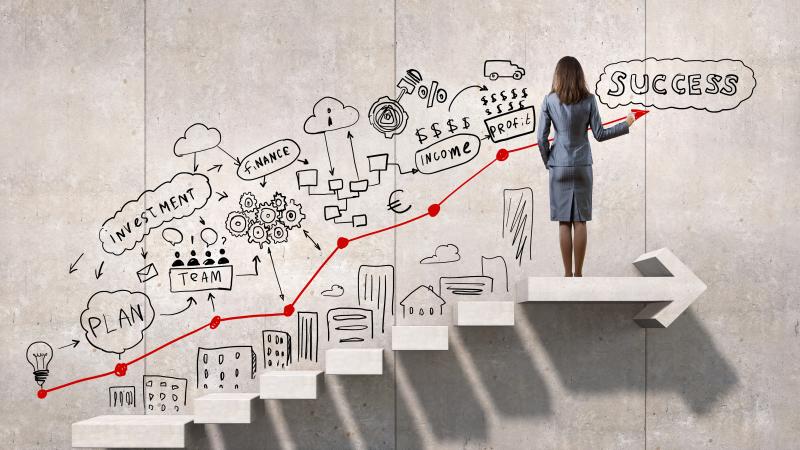 Project Description
My mission for 2020 is to become a Real Estate Broker. I am requesting seed money to help me grow my business to allow me to hire a minimum of 1 to 2 people to help me grow my business and launch it to the next level to keep up with the momentum of my growth.

In 2019, my earnings doubled and have active leads in my pipeline.  By requesting seed money to help me grow my business it will allow me to have consistency each month with out the ups or downs, to not deplete my savings and go into credit card debt to offset any challenges.

I have been spending my earnings on living expenses, 30% for overhead, and have very little in savings.  I intend to hire 2 to 5 people, but I need to be sure that I have reserves for business expenses and payroll.   I need to hire a minimum of 1 to 2 people to help me grow my business and launch it to the next level to keep up with the momentum of my growth.

I was given the opportunity to co-create a TV show that I produce monthly and invest in.  My business earnings doubled this year.  I also have been invited to be a public speaker for Universites, conferences and local schools.  I am active in my community and volunteer my time with ten organizations that give back to my community and advocate for affordable housing, sustainability, children and women's needs, and those who are underserved.  I also raise money for various causes and give back as much as possible.

In addition to my real estate services, I also offer home design, staging and project management.  With my TV show I am reaching a larger local and national audience, growing my Social Media and YouTube following, and increasing my referrals.  I also became certified in other ways to serve my clients, I am a member with the Women's Council Realtor, National Hispanic Realtor, Worldwide ERC member, Green Realtor designation, Certified International Property Specialist, Relocation Specialist.  I have a unique advantage to market homes and connect with more people to provide valuable services.  What is your company/product about and how does it solve the problem? 

Although I have been a Realtor for 20 years, during the recession, I had to take a break from my career for a few years.  I also went through a divorce and was a single mom for many years.  I went back to school to pursue studies in Viticulture and Enology, which helps me to better specialize in vineyard and winery properties.  I put my needs aside and focused on raising my children.  At the same time, I developed an autoimmune disorder and had several medical complications.  In 2012, I was a victim of a violent crime that caused some additional setbacks that I eventually overcame, and I am proud to be a survivor.  

Despite many of these overwhelming challenges, I persevered and overcame my circumstances and helped put my two children attend a four year College University that they recently graduated from.  Everything I have I earned on my own and still working on rebuilding my life. 

I was remarried in 2016 and have had the support of my husband to return to my career and continuous self improvement.  We also have a son in middle school and work to provide for his needs too.  I appreciate my husband's commitment to our marriage and our family, along with his support to encourage me to thrive independently as well.  

I will use the money to pay off debt, put into a savings for reserves, and have a separate account to pay monthly business expenses that I will replenish as I earn income. 

Thank you to my husband, my children, and everyone who has been a part of my journey along the way.
Updates
The Campaign FAQs
Client Focused. Quality of Life Driven. Advising you for a Lifetime. Your trusted Expert.  
Proudly serving communities since 2000, in the greater San Francisco Bay Area in neighborhoods of Napa, Sonoma, Solano and Marin County. Quite simply the most incredible job to have and I love all aspects of Real Estate! I am dedicated to helping my clients throughout every stage of life. I love discovering what someone desires to live their best life and being part of that journey to help people achieve their dream. The key to help you succeed begins with your decision to hire me as your advisor. Together we will create a plan to help you prepare for the next step. I will combine emotional intelligence along with a strategic business plan to be your competitive and strong negotiator. I diligently work on your behalf and pride myself on my meticulous attention to detail to coordinate all of the intricate nuances that go on behind the scenes and seamlessly tie everything together to go smoothly. I apply life coaching techniques and innovative sales techniques that help guide you throughout the entire process. Many of my clients express that they felt reassured by how quickly we were able to connect and rely on me as their loyal friend and business advocate. You'll benefit from sweet disposition, positive attitude, honesty, integrity, complex analysis and attention to detail. My colleagues find it pleasant to work with me too and respect my professionalism, confidence, and perseverance. My keen business skills are enhanced through the technology and marketing we offer at Sotheby's International Realty. I network with investors, high net worth clients and industry professionals to create both local and global positioning to help you acquire and sell your property at the maximum value. I will connect you with wealth advisors and other key individuals to partner together to offer multifaceted resources to provide a comprehensive level of service that will exceed your expectations. It is truly a rewarding experience to identify what someone needs and deliver on that promise. I look forward to connecting with you soon. 
Personal interests and Family
I have lived in the Bay Area for 35 years and I am familiar with many of the local communities.  I live here in Napa and have been in the valley for over 15 years.  I am a proud mother of three children, my two oldest are in attending California Universities, and our youngest is enrolled in middle school.  Spending time with our family and cherishing the little moments are what motivates me every day.   It is truly all about balance, working hard so that you can make time for those special moments in life.  My husband and I take advantage of what's happening in the community and enjoy wine tasting, going to local shows, festivals and art galleries. We live an active lifestyle and enjoy bike riding, hiking, going to the farmer's markets, cooking, dining out at restaurants and soaking in all that the wine country has to offer. I believe that I have a responsibility to give back as often as possible.  As a Community Leader I belong to many local boards and I am involved in matters that are important to my family and how we relate to our community.   
Monetary Contribution
0 Supporters
Select this reward
Rewards
Monetary Contribution
0 Supporters
Select this reward