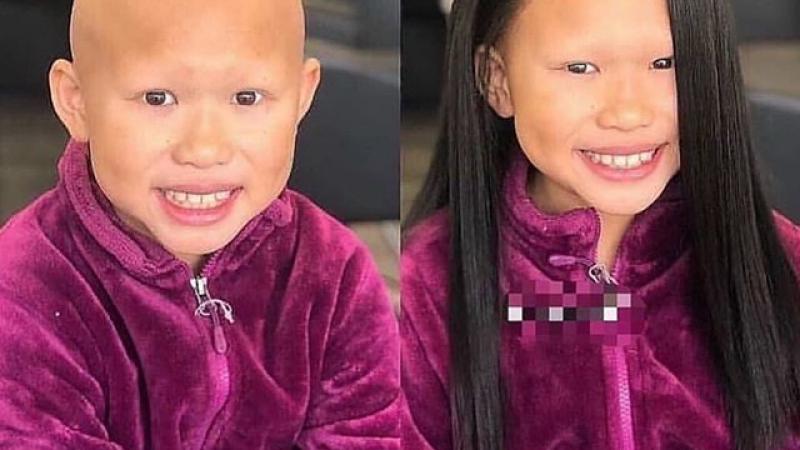 Project Description
Our mission is to serve disadvantaged women and children who suffer from hair loss related to an injury or medical condition, through the production of custom hair prothesis. Our organization assists qualified women and children by funding the creation of their hair prosthesis.The 501(c)3 organization aims to restore confidence and self-esteem in recipients, and strengthen communities through philanthropy and education. 
       Thank You for supporting US! Without you this could not be possible!
Updates
The Campaign FAQs
Frequently Asked Questions:
Q.
ARE ALL FINANCIAL DONATIONS TAX-DEDUCTIBLE?
A.
Yes
Q.
HOW DO YOU SPONSOR WOMEN AND CHILDREN OF THE SALEH HAIR ?
A.
$1,250 sponsors a Saleh Hair participant. 
Q.
DO YOU HELP BOYS AND GIRLS?
A.Yes, we help both boys and girls. The majority of children who apply for a hairpiece are girls.
Q.
WHAT ARE SOME OF THE MEDICAL CONDITIONS OF THE CHILDREN YOU HELP?
A.
Most of our recipients suffer from the autoimmune disease, alopecia areata. Others have experienced hair loss from radiation therapy and chemotherapy, severe burns or trauma, and various other genetic and dermatological conditions.
What is Alopecia?
The majority of our recipients live with alopecia,  an auto-immune disorder that causes the hair follicles to shut down. This disease has varying degrees and affects 5.2 million people in the United States alone. Alopecia areata affects both sexes equally and may, but does not always, progress to significant hair loss. Currently, there is no known cause or cure for alopecia. The degrees of alopecia are as follows:
• Alopecia Areata Ophiasis-loss in bands along the scalp margin
• Alopecia Areata Sisaipho-loss of all scalp hair except along the scalp margins
• Alopecia Totalis – loss of all scalp hair, frequently including eyelashes and eyebrows.
• Alopecia Universalis – loss of all scalp and body hair
Cancer
Cancer constitutes the second highest percentage of our recipients. Every year approximately 2,200 children under age 20 are diagnosed with brain tumors. Radiation treatment for cancer can cause permanent hair loss. Chemotherapy may also cause hair loss to be long-term depending on the length of treatment needed.
Other causes of hair loss account for a small percentage of our recipients:
• Ectodermal Dysplasia – A disorder that affects the formation of the ectoderm resulting in extremely sparse hair
• Loose Anagen Syndrome – An abnormality where hair is thin and breaks at very short lengths
• Trichotillomania – an obsessive compulsive disorder of repetitive hair pulling
• Telogen Effluvium – Diffuse but excessive shedding of hair
• Trauma such as burns, accidents, dog attacks, etc.
Monetary Contribution
0 Supporters
Select this reward
Rewards
Monetary Contribution
0 Supporters
Select this reward