Our Mission is to help youth of all ages and backgrounds find a healthy outlet for everyday life through mentoring and athletic training.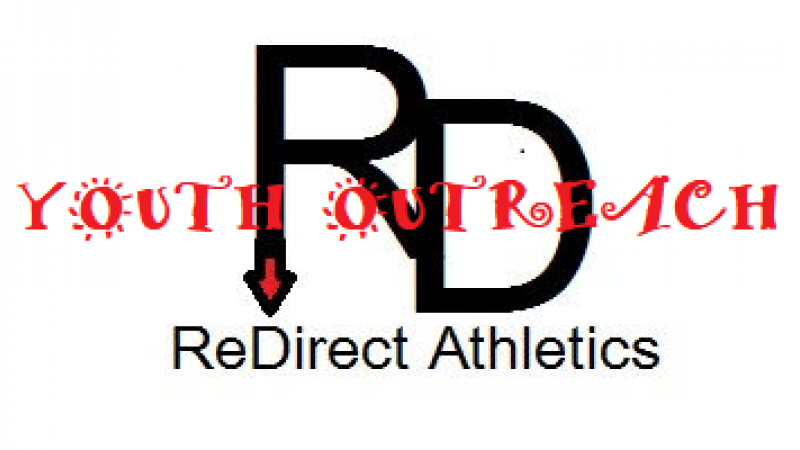 Project Description
What is ReDirect Youth Outreach & Boxing?
ReDirect Youth Outreach & Boxing is a local Reno/ Sparks nonprofit that services at-risk youth in our community through fitness and boxing. ReDirect has created a program that allows youth to use fitness and boxing as their coping skills for their daily lives. Many of the youth that ReDirect serves struggle with a variety of mental health diagnosis, disabilities, behavioral issues and much more. It has been proven that fitness and physical activity is one of the top outlets to manage anger, aggression, anxiety, depression and much more. It is also very instrumental in keeping kids off the street, out of trouble and away from drugs and alcohol.
Many of our youth participants are currently in a foster care placement, come from broken or abusive homes, suffer from a mental health condition, struggle with anger/aggression, or are continually finding themselves in trouble because they had nowhere positive to turn. Our goal is to provide these youth with a safe place to work through their challenges and have someone who cares for them to lean on. We take our youth through a variety of fitness activities including now being registered as a USA Boxing club. We have created a team environment for our youth to be apart of and supported in by their coaches and team.
The program is provided at no or little cost to the youth or their family! Currently ReDirect has 41 youth on full scholarship with more than 50 on the waiting list. In addition to providing fitness as an outlet, ReDirect provides all youth that set foot in the facility with meals, clothing, a safe place to shower, hygiene products, and as needed tutoring.
What have we already accomplished?
Over the past year we have been able to accomplish several things with contributions like the one you are considering:
•    Training:  63 youth have boxed/trained on full scholarship.  41 youth currently enrolled on full scholarship.
•    Showers/ hygiene stations: For our youth that do not have a safe place to shower.
•    Nutrition Counter:  serving youth a meal every time they set foot in the gym.
•    Clothing Closet: providing youth with clean, warm and appropriate clothing they need.
•    Expansion: we were able to expand into the suite next door to us in order to fit a full size boxing ring for our boxing team. (Ring donated by Joey Gilbert)
•    Welcomed 53 youth from our waiting list into our program at no cost to the family.
•    Supporting facility fees, facility equipment, and hiring youth staff.
What do we still have to accomplish?
Fulfill 50+ scholarships of those on our waiting list.  A full scholarship includes:

Fitness & Boxing Training

Clothing/ Shoes

Meals while in facility

Hygiene products (shower facilities)

Tutoring and school supplies 

Our goal for 2020 is to change the life of every youth on our waiting list.  This means over 50 youth will come off the list and be on a full scholarship!

Finish expansion in order to shorten the wait list.

Purchase van to provide transportation to a from the facility.  Many youth have no way to get to and from their houses or school.  
Did you know?
1 in 5 children ages 11-18 have or will have a serious mental illness.
Suicide is the 3rd leading cause of death in youth ages 10-24 years old.
8% of youth have an anxiety disorder
10% of youth have a behavior or conduct disorder.
11% of youth had a mood disorder.
50% of all lifetime cases of mental illness begin by age 14 and 75% by age 24.
50% of students age 14 and older with mental illness drop out of high school.
70% of youth instate and local juvenile justice systems have a mental illness.
90% of those who died by suicide had an underlying mental illness
Updates
The Campaign FAQs
Frequently Asked Questions:
Are you a non profit?

Yes!  ReDirect Youth Outreach is a 501(c)3 non profit, so all donations are tax deductible.

How many youth are on your waiting list?
What will the funds be used for?

Youth scholarships
Clothing/ Shoes
Hygiene Products
Meals/ Snacks

Why do these youth need a scholarship?

The majority of the youth we work with are homeless, in foster care, struggle with behavioral issues, a mental health diagnosis, or a disability.

Why does your program work to change these youth's lives?

We have found that physical fitness is one of the top ways to cope with anger, aggression, anxiety, depression and much more.  By moving your body and getting out negative energy endorphins are released which help equalize brain chemistry.
The structure of training and boxing also teaches the skills of determination, patience, hard work, self control, and much more.
25.00 USD
Social Media Shout Out!
We will shout out your donation on our social media platforms!
0 Supporters
Select this reward
Monetary Contribution
0 Supporters
Select this reward
500.00 USD
Red Sponsor
1/4 Logo banner hung in the facility
Logo listed in sponsor section on the ReDirect website
0 Supporters
Select this reward
1,000.00 USD
Black Sponsor
1/2 Logo banner hung in facility
Logo listed on ReDirect Website with link to website
ReDirect Boxing T-shirt
0 Supporters
Select this reward
5,000.00 USD
White Sponsor
6x4 Logo banner hung in facility
Logo listed with company link on sponsor page of our website
Information displayed at all special events
ReDirect Tshirt
Logo printed on the back of all ReDirect T-Shirts
0 Supporters
Select this reward
Rewards
25.00 USD
Social Media Shout Out!
We will shout out your donation on our social media platforms!
0 Supporters
Select this reward
Monetary Contribution
0 Supporters
Select this reward
500.00 USD
Red Sponsor
1/4 Logo banner hung in the facility
Logo listed in sponsor section on the ReDirect website
0 Supporters
Select this reward
1,000.00 USD
Black Sponsor
1/2 Logo banner hung in facility
Logo listed on ReDirect Website with link to website
ReDirect Boxing T-shirt
0 Supporters
Select this reward
5,000.00 USD
White Sponsor
6x4 Logo banner hung in facility
Logo listed with company link on sponsor page of our website
Information displayed at all special events
ReDirect Tshirt
Logo printed on the back of all ReDirect T-Shirts
0 Supporters
Select this reward