Rants&Raves Is Raising money To Set Up Our First Crisis Intervention Centre In Nairobi, to provide free Counseling and set up a food pantry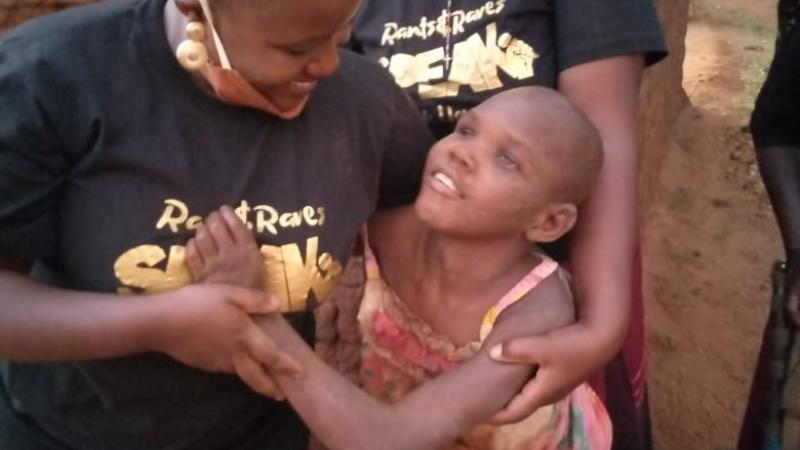 Project Description
WHO WE ARE
Rants&Raves Is an not for profit organisation that focuses on Mental health and wellness. We create awareness by investing in local communities and engaging the communities in community service. We believe in being the change that we seek to see. We encourage communities to speak their minds on issues that affect us in society.Rants&Raves runs a global online support group on Facebook, with members providing support to each other and realizing that our stories, though unique, all bear the same fundamentals of humanity. We use our stories to help heal and give support to each other. 
OUR CAMPAIGN
In line with our mission, we are seeking to establish a Crisis Intervention Centre In Nairobi, which will provide Free Counseling to families and individuals facing mental health crisis and trauma. Our Crisis intervention centre will also house a food pantry which will help families have access to meal provisions.
Many families lack access to Mental health care.  We have learnt, through running our online support group, that their is a great need for mental health care, especially to families that cannot afford it.
We hope that this Crisis Intervention Center will be one of many across the globe, and that having access to free care and counseling will help reduce crisis like suicide, domestic violence and drug abuse among many more.
OUR GOAL
We are looking to raise $75000 for this project.
OUR TEAM
Jaleen Aduma
A dedicated Mother. A young woman who immigrated to the united states from Kenya. As a mom having lived through Postpartum depression, Jaleen realised the importance of a support system and the need for mental health awareness. Jaleen is a graduate Biochemist and entrepreneur with a passion for community service and self development.

Virginia Kago
Virginia Is A Self Made Business Mogul, owner of The HoHo Business Enterprise Inc. A young Woman who immigrated from Kenya To the United States. Has a drive and Passion for  Children's Rights, Mental health and Wellness.

Catherine Aduma
Catherine is a Health and Wellness Coach and Entrepreneur. A young CEO who immigrated from Kenya to the United States, Catherine is dedicated to serving her community especially in Womens health.
Esther Nduku
Esther Is a Life and relationship coach, a mom who is passionate about mental health, having suffered severe depression due to cyber bullying, Esther dedicated herself to raising awareness on Mental health.
YOUR CONTRIBUTION
From the Inception Of Rants&Raves, we have believed in the power of support to bring the necessary change we seek to see. We have worked double, and sometimes triple shifts to see our vision come to life. Now we are asking for your help.
What inspires us each day, is when we hear a mom who has long battled depression come up and speak up, when a family struggling with a differently abled child finds hope through the discussions we have, when a battered spouse finds their voice, and breaks free, when a suicide is prevented, and a  life is saved.
So we hope this inspires you too, to be part of our journey.
Thank you.
Updates
The Campaign FAQs
Frequently Asked Questions:
Please, replace this example content
Monetary Contribution
$70
Monetary Contribution
1 Supporter
Select this reward
Rewards
Monetary Contribution
1 Supporter
Select this reward