Issues with majority of domestic violence service's are refusing victim's for the income they make. We provide housing for overqualified.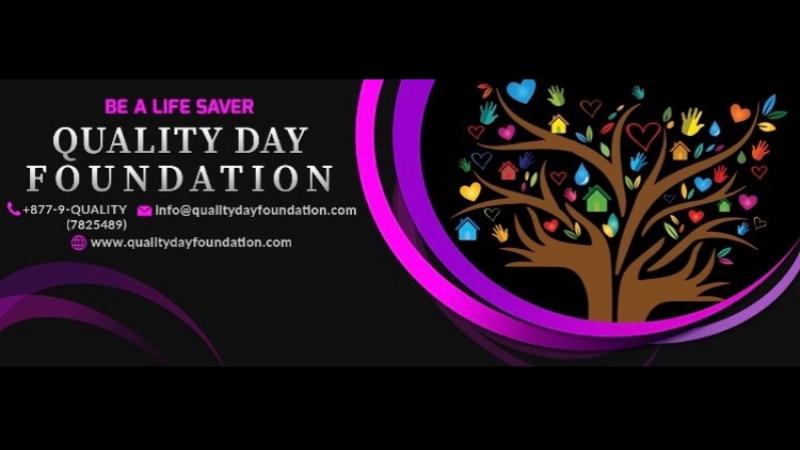 Project Description
What is the mission of your company or project?  Our mission is to uplift those suffering from abuse! We seek to eliminate domestic violence, while instilling self-worth and individualism. We provide a haven that promotes growth/healing and well-being. 
Describe the problem you are solving. A common issue with most domestic violence services are restricted due to income. Making a certain amount of money makes you overqualified for your well-deserved services. You are denied at the door!  Your income shouldn't be a deciding factor to get some help. My goal is to supply resources, housing and childcare for individuals that are over the income guidelines. There is a great need for it!
What is your company about and how does it solve the problem? A nonprofit  501(c)(3) organization for domestic violence. Living a life that is Free from abuse is possible with Quality Day Foundation. We are here to tend to the needs of domestic violence survivors. Aside from ensuring their safety, providing supportive services, and high-end confidentiality.  Having educational resources and the confidence to avoid the signs in the future. We give them the necessity so they can start over and turn their lives around. 
Why are you seeking funding and how will you spend the funding? To help provide a safe community for domestic violence victims. The money will help fund project safety nest. Breaking ground on land/land development, contractors, security and law consulting. High end surveillance and discretion emergency housing, transitional housing, counseling, childcare and job placement. 

By helping me aid others to embark on their journey to Freedom and relinquish the shackles of domestic violence. Thank you! Have a Quality day.
Updates
The Campaign FAQs
How long is the housing program?
Emergency housing is 2 weeks long and they will transfer into the transitional housing program for 60 days.
Counseling?
Counseling will start at intake and will continue with 1 on 1 and in group sessions. 
Your donation heals.
Monetary Contribution
$50
Denise Garrett
07/15/2019
Monetary Contribution
$10
Monetary Contribution
2 Supporters
Select this reward
Rewards
Monetary Contribution
2 Supporters
Select this reward