Help us market the only web and mobile app designed to help people find rides and carpool partners to visit prisons.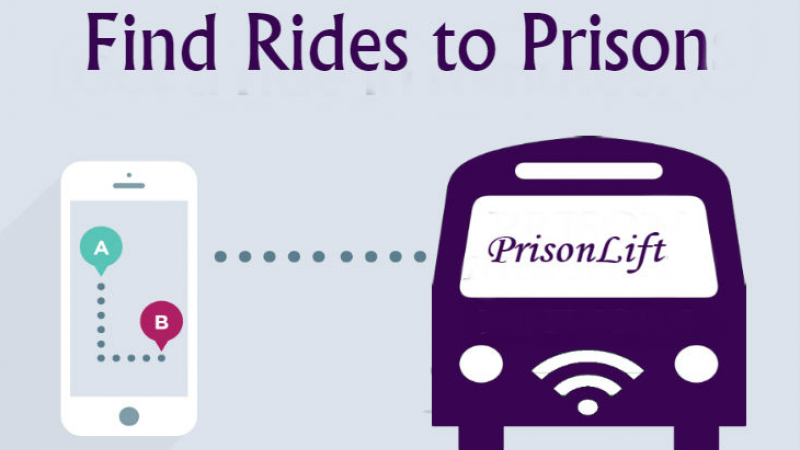 Project Description
Prison Rideshare Network Corporation is a 501(c)(3) nonprofit organization dedicated to helping people find rides to visit their loved ones in prisons. For the past almost eight years, we've done this manually, searching for riders in Facebook, Instagram and via emails.
Why People Need Rides to Prisons
Our PrisonLift app features a business directory where companies who provide prison visitor transportation can update and upgrade their listings in real-time. The coolest thing about the app is its ability to link people near each other together, so they can carpool to the prisons they visit.
Since we launched the original service in 2011, we have received thousands of calls, emails and DMs asking for assistance. There is a serious need for an app that places these features in one place, automating the process. 
The American criminal justice system holds more than 2.3 million people in 1,719 state prisons, 102 federal prisons, 942 juvenile correctional facilities, 3,283 local jails, and 79 Indian Country jails as well as in military prisons, immigration detention facilities, civil commitment centers, and prisons in the U.S. territories.
And, in most cases, those 2.3 million inmates are housed hundreds, sometimes thousands, of miles away from home. That leaves their millions of loved ones struggling to find ways to get to the facilities for visits.
Benefits of the PrisonLift App
We did extensive research and networking throughout 2018 to locate the companies that provide prison rides across the nation. Our business directory is the only one of its kind. And it can only be accessed through our web and mobile app.
For those who prefer to ride with people versus businesses, the PrisonLift carpool features are exactly what they need. Visitors with prison trips already planned can announce them. So, others in their area going to their prisons can contact them through the app to carpool together.
Those looking for rides can post a request, so others can see them. This helps automate the prison carpool process. 
Why I Need Your Help Launching PrisonLift
I have spent my entire inheritance getting this app created. Now, I have nothing left to market the launch. Any funding we receive will go toward marketing the app. This includes content marketing, blogging, guest blogging, press releases, tutorial videos, promo videos and paid advertising.
Our goal for 2019 is to provide monthly visits to kids with incarcerated parents in California prisons... FREE of charge. Launching this app will help us create the monthly income we need to achieve this goal. 
Who We Are
Prison Rideshare Network is the creation of me, Kiesha Joseph, a prison daughter, sister, cousin and friend. As a professional content marketer, my team of writers have been instrumental in getting valuable traffic to the site and building the brand online. 
I would like to give praise and thanks to my mother, who is incarcerated in a California state prison for sharing her inheritance with me to help get this project off the ground.
I would also like to give thanks to her father, my Grandfather, Leon Chatmon (RIP), for leaving us something to start our own legacy. I am truly sorry that Alzheimer's and prostate cancer took you before you could see your child come home.
NOTE: We are a  501(c)(3) nonprofit organization. So, ALL donations are tax deductible. 
Check Out the App Here
The Campaign FAQs
Who does PrisonLift benefit?
There are millions of Americans in jails and prisons across the country. Prison visits have been proven to help fight recidivism, so their chances of returning are decreased. That leaves millions of people who visit these prisons, which are hours away from their homes. PrisonLift helps them find rides to prison visits.

What does PrisonLift do?
The app features a business directory of companies throughout the US that provide prison visitor transportation services. People looking for rides can also use the app to find carpool partners to ride with them to visit their loved ones in prisons.

When did the app officially launch?
The official launch date for PrisonLift was November 15, 2018. It's being tested by users at this time.
Where are the app users located?
Users of the PrisonLift app can be found all over the United States.
How does the app help?
PrisonLift makes it easy to find a ride to prison without having to search online forums and social media networks.
Why did we launch the app?
This app was created for two primary reasons:
Since 2011, we've built a reputation for helping people find rides to prison visits. This app allows us to automate the process, saving us time and money.
Soon, we will charge both businesses and end users to access the app. We plan to launch daily, weekly and monthly programs for users, and monthly and annual programs for businesses. We are trying to make PrisonLift valuable to our target market in order to generate income for our nonprofit organization.