Fitness and Wellness Center. Where health and wellness meet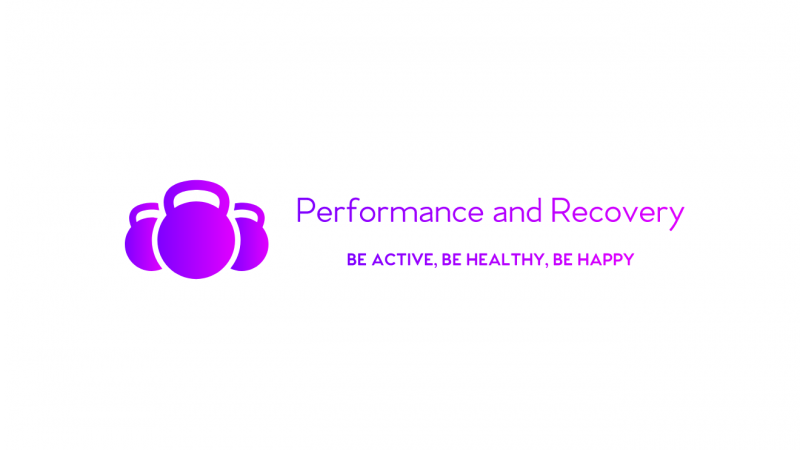 Project Description
OUR MISSION

Performance and Recovery is founded on a health and wellness background. Heath is defined as the absense of illness and having a state of complete physical, mental, and social well-being. Wellness is defined as the process of becoming aware of and making choices toward a healthy and fulfilling life. If health is the goal, wellness is the way we might go about achieving it. Performance and Recovery wants to help improve not only the physical, but also the mental and social well-being to provide a well- rounded and complete circle of health.

 

OBJECTIVES

Performance and Recovery has  three main objectives and provides a service for every step of the recovery from beginning to end.

 

The first phase is prehab, which is the proactive approach to avoiding injury or pain. This can be achieved by getting a massage, acupuncture, chiropractic adjustment or seeing our exercise physiologist.

 

The second phase is rehab with our physical therapist and chiropractors.

The third and largest phase is recovery. We are trying to return or obtain a normal state of health, mind or strength This is achieved with chiropractic, acupuncture, massage and NormaTec.

 

MARKET OVERVIEW

According to the Glabal Wellness Institute, the wellness industry is valued at 4.2 trillion dollars and has grown 12.8% in just the past 2 years. Wellness has become more of status symbol and a lifestyle by people priortizing well balanced physical and mental health. In the face of longer lifespans and rising chronic disease, stress and unhappiness, we only see growth for wellness ahead. Wellness can better address chronic health issues and fill in the blanks of traditional healthcare, while better serving the physical and mental wellbeing of the patients.

 

A recent study revealed on a scale from 1-10, the average stress level among Americans rose from 4.8% to an all time high of 5.1%. As a result, more Americans are reporting disruptive sleep, anxiety, irritability, and fatigue and are turning to self-care such as meditation, acupuncture, fitness, exercise, and improving nutrition. Because of this growing mental health issue with Americans, the health and wellness industry belives that the economy will become more integrateive and holistic in its treatments. This means a shift in doctors first suggesting acupuncture and other relaxing treatments such as massage before writing out prescriptions and performing surgeries.

According to a report from Stella rising, health and wellness is the next trillion- dollar industry. The health and wellness market is projected to grow 5.9% from 2018-2026. The wellness market can be broken down into 10 industries. Below are the growth numbers from 2015 to 2017 in billions.

EXECUTIVE SUMMARY

Performance and Recovery will have an exercise physiologist, acupuncturist, massage therapist, and chiropractor. We will offer personal training, small group classes, cupping, acupuncture, massage, assisted stretching, chiropractic, NormaTec, Infaraed Sauna, hot and cold whirlpool and empson salt baths.

 

Our target audience is athletes and active people who are looking to get better at their sport, relax and recover, or rehab an injury. Most of the providers backgrounds are in health and fitness and we really want to help our patients be the best possible athletes or self's they can be through promoting health and wellness.

We are currently located in a small 500 sf space on the first floor,but we are unable to do all of the things that we need to get the full wellness care we are trying to provide and there is no way to expand, so it is time to start looking for a larger space and purchase the rest of the equipment.  

Company Overview

COMPANY

The idea for Performance and Recovery came to me one day after playing a long day of volleyball. I was thinking to myself; I really wish I was back in college and has access to the training room and staff. As someone who has continued to stay active after college through running, CrossFit, and volleyball, I really need to take care of my body to stay healthy as long as possible so I can do the things I love for as long as possible.

 

I wanted to create a place of prehab, rehab, and recovery for people who are stressed, injured, need some maintenance work or just need some guidance about health and wellness. I started to research the latest recovery methods that professional athletes are using and what is up and coming in the physical therapy and rehab world to provide our patients the services that will really benefit them in the rehab and recovery process. 

Phase 1 will comprise of personal training, massage therapy, acupuncture, chiropractic and physical therapy.

Phase 2 will start when we have the need for more space and move upstairs. We will have a bigger gym space for exercise and physical therapy and will have a recovery room. Downstairs will be the quiet room with massage and acupuncture.  At this point we will add NormaTec and bigger group classes and yoga.

Phase 3 will be moving to a much bigger facility that will comprise of all the providers and services that we would like to offer. There will also be a CrossFit gym in our facility.

The following business plan will involve only Phase 1.

 
Updates
Monetary Contribution
0 Supporters
Select this reward
1,000.00 USD
Title Sponsor
- Name plate in our Recovery room
- Free year membership
- Free services for the first year (includes massage, acupuncture, chiropractic, cupping, and all other recovery services
- Access to our founding member membership price for life
0 Supporters
Select this reward
500.00 USD
Gold Sponsorship
- Free year membership
- Free services for the first year (includes massage, acupuncture, chiropractic, cupping, and all other recovery services
- Access to our founding member membership price for life
0 Supporters
Select this reward
250.00 USD
Silver Sponsorship
- Free year membership
- Free services for the first year (includes massage, acupuncture, chiropractic, cupping, and all other recovery services
0 Supporters
Select this reward
100.00 USD
Bronze Sponsorship
0 Supporters
Select this reward
50.00 USD
Contributor
- Founding membership price for life
- $50 Giftcard
0 Supporters
Select this reward
25.00 USD
Recovery Swag Bag
- Lacross Ball
- Hot/Cold Pack
- Tshirt
0 Supporters
Select this reward
Rewards
Monetary Contribution
0 Supporters
Select this reward
1,000.00 USD
Title Sponsor
- Name plate in our Recovery room
- Free year membership
- Free services for the first year (includes massage, acupuncture, chiropractic, cupping, and all other recovery services
- Access to our founding member membership price for life
0 Supporters
Select this reward
500.00 USD
Gold Sponsorship
- Free year membership
- Free services for the first year (includes massage, acupuncture, chiropractic, cupping, and all other recovery services
- Access to our founding member membership price for life
0 Supporters
Select this reward
250.00 USD
Silver Sponsorship
- Free year membership
- Free services for the first year (includes massage, acupuncture, chiropractic, cupping, and all other recovery services
0 Supporters
Select this reward
100.00 USD
Bronze Sponsorship
0 Supporters
Select this reward
50.00 USD
Contributor
- Founding membership price for life
- $50 Giftcard
0 Supporters
Select this reward
25.00 USD
Recovery Swag Bag
- Lacross Ball
- Hot/Cold Pack
- Tshirt
0 Supporters
Select this reward