The PeekABoo Baby ICU app will arguably be one of the coolest smart phone apps that will be available to parents and loved ones of newborns.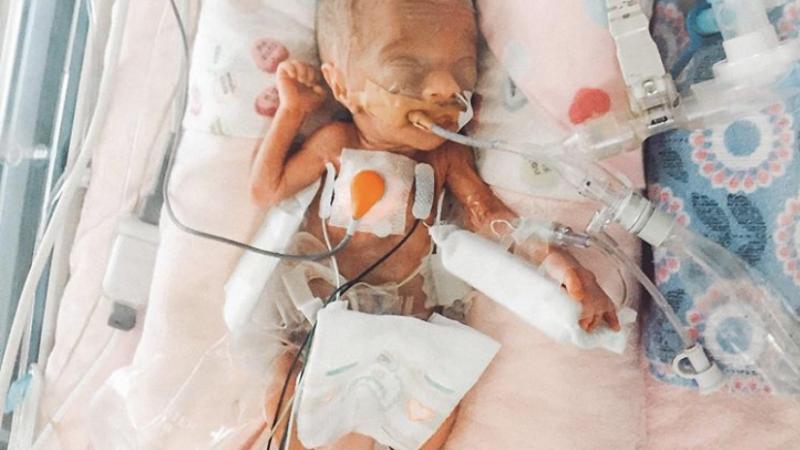 Project Description
      As you all are aware not all parents get to go home with their babies in tow after childbirth. Some babies require a little more love at the hospital before they can take on the big world at home with Mom and Dad. Which in most instances produce very nervous and worrisome parents, very busy phone calls and lots of questions for the NICU nurses. LUCKILY for YOU , Hospital STAFF and the millions of parents around the world who unfortunately have to experience this there is Peek-A-Boo Baby ICU.
Peek A Boo Baby ICU is a mobile application dedicated to keeping parents and loved ones connected to their babies during extended hospitals visit's on a safe and secure network with one touch of one a button on any smart phone or device.
      Peek -A-Boo Baby ICU Mission is to help Build strong hospitals and family connections while creating meaningful, nurturing experiences between parents', hospitals, loved ones and their babies during critical hospital visits. Our main objectives are to Educate Families on NICU practices and procedures , to Offer onward and upward care materials, and to provide health information on a safe and secure network, while maintaining & valuing superior service excellence . We here at Peek A Boo Baby ICU understand now,   more then ever before ,high risk newborns have a better chance of thriving because of the advances in medicine , technology and the dedicated care they receive. This is why we have chosen the National Association of Neonatal Nurses as our organizations cause for crusade . And we plan to donate a percentage of sales to the investment of  continued education for our nurses on the front lines during your babies most  critical moments . 

  Now let's look  into the mHealth app division.   Let's face it mobile apps have gained importance at a global level due to their ease of access and user friendly interface.Upon investigating the global mHealth apps market size is expected to reach 236.0 billion by 2026, according to a new report. It is projected to expand at a CAGR of 44.7% during the forecast period. The market is majorly driven by increasing adoption of advanced technologies in healthcare facilities and the need to reduce long waiting periods to access healthcare facilities from specialists. Availability of mobile applications for users is witnessing a rapid growth, especially healthcare apps that assist consumers in self-management of disease, wellness, and chronic conditions. 
 
Peek-A-Boo baby ICU has came up with a solution to keeping parents, families and newborns connected while staying on the radar and utilizing our  concept as one of the main healthcare technologies for hospital NICU wings all across the United States. The design is set up for our 4K high def 1in by 1in wireless security cameras to be attached to your infants NICUnit Pod during their recovery period . With this technology We are capable  to transmit  a clear an crisp image of your baby's well being and offer a peace of mind to worried parents nationwide . While utilizing secure and stable wireless signals you can depend on us to give you an uninterrupted stream to your babies joyful milestones as they work hard on their road to recovery . Peek-A-Boo baby ICU will adhere to the best standards regarding health information while remaining HIPPA compliant and stand as a company who supports policy so that w our customers know they are protected. 
We are seeking funding to cover the cost of research & development. Researching and developing new products is one of the best ways to get a leg up on the competition. We would need to hire more employees, attract specialists in the field, invest into production costs, and keep the operations running steadily during our development phase. To compete on the market with other dominant players, we'll need to increase marketing and sales efforts.
Lastly we here at Peek -A-Boo BabyICU would like to say "Thank You "to all of our supporters and individuals who believe in our dream. Thank you to all the individuals who have inspired us to do and be better in all that we do . Thank You to the people who rejected us for you fueled our passion to become better . Anyone who took the time out to help us understand the business.  Most importantly we'd like to Thank everyone who will contribute to our campaign.  For it is your kindness that help us along our journey .
 
                                                        Peace & Love 
Updates
The Campaign FAQs
Frequently Asked Questions:
How long is the development stage ? Normally about 6-12 weeks depending on how many developers are working on the application and the degree of back doors and user profiles . 
 
how does the product generate sales ? Upon completion of development the app will be deployed nationwide on Apply IOS & Google PLAYSTORE for a weekly subscription of $5.99.
     ▪️what language is offered through the app ? the app will be coded in English , Spanish & mandarin for future deployment in other countries 
when do you plan to launch ? I'd like to be on the market by fall 2020 
how are you registered as an entity ? Right now we are considering LLC but we are transferring to an S. Corp 
we have all acquired trademark and copyrighted licensing necessary .
Monetary Contribution
Just Because I Care
A free subscription to the app .
0 Supporters
Select this reward
Rewards
Monetary Contribution
Just Because I Care
A free subscription to the app .
0 Supporters
Select this reward