A place where Peculiar People can shop holistically.
Project Description
Greetings Peculiar Funders!
"For thou art an holy people unto the Lord thy God, and the Lord hath chosen thee to be a peculiar people unto himself, above all the nations that are upon the earth"-Deuteronomy 14:2
At Peculiar People Holistic we believe transitioning from old habits to a healthy/holistic journey should not be expensive to do. That's why we offer competitive prices for our products so those transitioning to a healthier lifestyle do not feel burdened by cost. A lot of people desire to be a healthier version of themselves but eventually transition back to old habits due to cost. Peculiar People Holistic provides raw, handmade, natural, and organic products to help those transitioning to a healthier holistic lifestyle stay educated and committed on their new found journey.
Updates
The Campaign FAQs
Frequently asked questions:
Will update when questions are received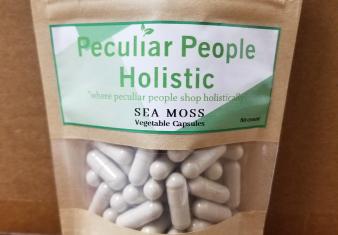 Monetary Contribution
Just Because I Care. Receive an 80 count Wildcrafted Sea Moss Capsules after your contribution
10 Left
0 Supporters
Select this reward
Rewards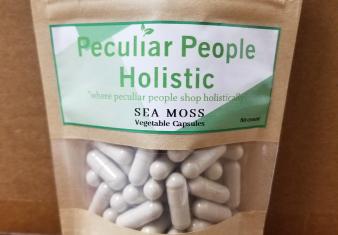 Monetary Contribution
Just Because I Care. Receive an 80 count Wildcrafted Sea Moss Capsules after your contribution
10 Left
0 Supporters
Select this reward