Supporting a performance that will support the hearts and minds of many.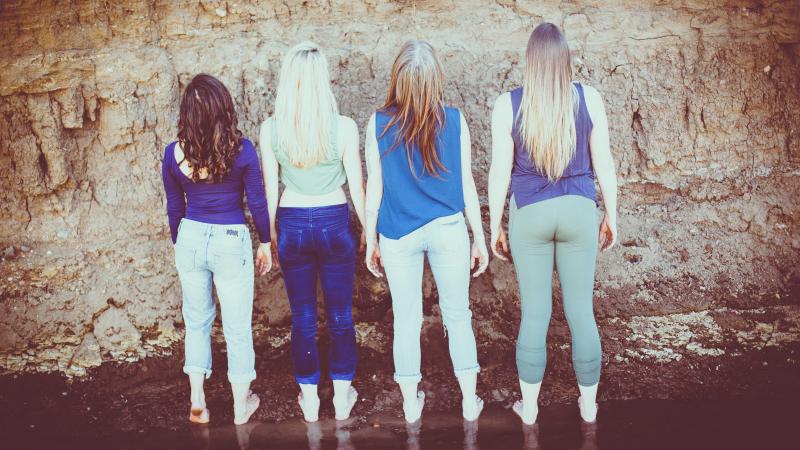 Project Description
Our dance company's mission is to cultivate our internal space through the practice of Authentic Movement, to captivate the viewer, not just by entertainment but by connecting to what it is we're connected to, our deepest self. This dance company, Radical Love Movement, is my heart, it is how I communicate my truth, it is how I connect and express to the world.  This show is about what happens when we as human beings face internal conflict and the process we must go through to resolve it. Comprised of three sections- Resistance, awareness, and acceptance, we use choreography, dance, projection art, audio and music to give our viewers the experience of this process in a non-traditional performance space. 
The age-old story of arts being underfunded is still alive and well. In a perfect society we'd be able to get paid for the hard work and artistry we put forth into the world, but as it stands now, art just isn't valued monetarily, especially dance. Dance, the art form that stresses the body, even more so than professional athletes, who have a team of people to help them heal when they fall apart. We, as dancers, have little no none of that support.  I see crowd funding as the solution to this problem. It can be the seed to changing how we value the arts, how we value beauty and connection in the world. And specifically crowd funding is how this show is going to fulfill it's potential.  
Your support for this show will go towards, paying the performers, paying for rehearsal space, costumes, make-up artists, the space we are performing in, paying for the construction of the portable mirrors we're using in the show, the audio engineer who is cultivating our soundtrack, and the odds and ends that need to meet in the final days of putting an evening length performance together.  
On the team for this performance we have me, Phannie Haver, a dancer, choreographer, massage therapist, energy worker, coach, and dog lover. I've dedicated my life to the exploration of consciousness via the body and now use that knowledge and experience to support my community through classes, workshops and performance. Next is Les Martin, the dance company's manger. She is a vet tech, dancer, dance teacher, choreographer, wife, and also, a lover of dogs. She works harder then anyone I know and keeps smiling through the exhausting 14 hour days she works on a regular basis. Thirdly there is Katie Wiegman, she is a pilates instructor, dancer, choreographer, yes, dog lover, and creative who is a big asset to the cultivation of the work we do in RLM. Our additions to the company for this show are Rachel Brady, dancer, dance teacher, change catalyst, performer, single mom, and such a big kind heart. Our last performer is Lillian Brace. She teaches pilates, GYROTONIC, performs beautifully, and makes everyone around her smile. Lastly we have Chris Bagley who is running/creating/cultivating the projection art for the show. (he also loves dogs)
Thank you for your time and support! We cannot make the caliber of art we do without you! If your heart is saying you want to be a part of this then please just donate whatever you can and send it along to whomever else you think wants to support a budding company who's mission is to help progress humanity through connection to self. We truly appreciate you and the miracle of funding you are providing! 
Updates
The Campaign FAQs
Frequently Asked Questions:
Please, replace this example content
Monetary Contribution
$50
Clarity MacKay
11/08/2019
Monetary Contribution
$500
Monetary Contribution
$100
Monetary Contribution
$100
Monetary Contribution
$1,000
Monetary Contribution
$20
Monetary Contribution
$1,000
Monetary Contribution
$1,000
Monetary Contribution
11 Supporters
Select this reward
Rewards
Monetary Contribution
11 Supporters
Select this reward