Reclaim your time with on the go GLAM, a beauty on demand platform delivering hair, makeup, and nails services when and where you want them.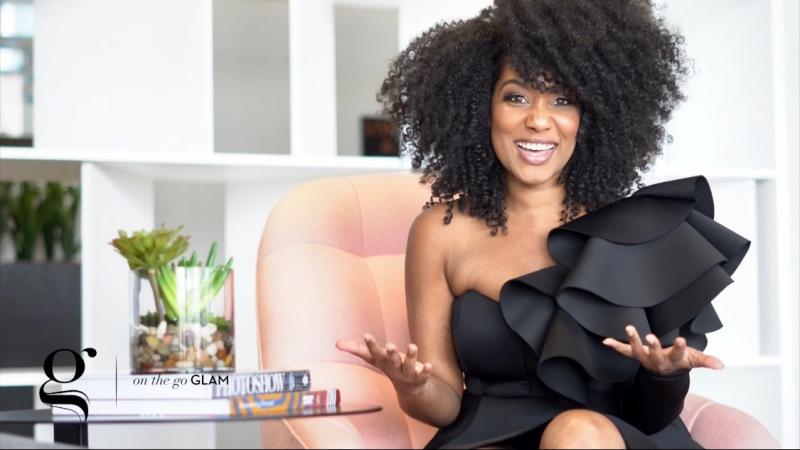 Project Description
on the go GLAM was founded by Joy M. Hutton. She is a seasoned professional with a strong strategy orientation and has worn many operating hats before she started her management consulting firm, Joy of Consulting. She is a visionary and possesses the skills to formalize a company's strategic planning processes and cultivate working relationships across the organization. 
She is a true advocate of small businesses and giving back to her community through mentorship and supporting female entrepreneurs.
Although there are beauty on demand apps that exist, Joy's ability to tap into people and processes will allow her to streamline and scale the business in a number of ways as well as show the providers how much they are valued. 
Joy came up with the idea of on the go GLAM when she traveled to L.A. for an event and she did not have anyone to do her makeup at 7:00 a.m. She didn't have time to do research on local makeup artists. She thought, "wouldn't it be great if there were an app where I can book someone to come to my hotel?" 
Check out this video from our first Pop Up Event with Ellevate Network! 
Beauty services can be booked in three simple steps via the on the go GLAM app:
Choose your service: hair, makeup or nails. 

Book your appointment: conveniently make payments on the app and track previous and upcoming appointments. 

Prepare to be GLAMorous: track your artist and have the ability to contact them prior while they are on their way to you. 
How many times have you gone to a salon and they are closed? or couldn't break away from the kids? or you went out of town for a special event and did not do research on a makeup artist or hair stylist? 
Busy moms and professional women have one thing in common: not having enough time! on the go GLAM provides the convenience of receiving beauty services in the convenience of your home, office or hotel when you are simply not able to get to a salon. It is also great for group events such as a bridal party or a girl's night out. There are so many scenarios where on the go GLAM's services are ideal in order to buy back your time. 
And men, we have not forgotten about how on the go GLAM can help you as well! For starters, you can buy gift cards for the special women in your life. After the initial launch, we will open the platform to offer grooming services for men as well.  Stay tuned! 
on the go GLAM is both B2C and B2B which makes us unique:
We will work with salons to fill empty seats to accommodate walk-in appointments. 

We will work with corporations to tap into their health and wellness initiatives and employee perks programs to offer employees services. 

We will work with retailers who sell beauty products, to offer a pop-up GLAM Counter that will be booked through a kiosk. Imagine, going to a Walgreens or CVS, for example. 
Like any business, it is important to identify ways to scale to account for people not returning to the consumer facing platform consistently. The aforementioned methods allow us to earn different revenue streams. 
Often times in consumer facing platforms, the provider is often forgotten. At on the go GLAM, we are invested in providing the tools and resources the service providers need to be beauty entrepreneurs through our GLAM Institute.  Most of the providers on the platform are seeking to expand their clientele and earn supplemental income.
We will train providers in such areas as: customer service; marketing; branding; managing finances, and other topics related to entrepreneurship.
The funds from the crowdfunding campaign will be used to finalize the latest phase of the app development; hire a tech team; manage accounting and legal fees, and launch a robust marketing campaign. 
The Campaign FAQs
Frequently Asked Questions:
When will the app launch?

The app will launch in December 2019. 

Will I receive updates about the app?

Yes! As a backer, you will receive updates about the progress of the app and what's ahead. 

Can I beta test the app?

The beta testing option will be made available to the Rewards levels that have access to the secret Facebook group. 

Will on the go GLAM be available in other cities?

Yes! We are going to start in Houston first, and through a market assessment, expand to the cities that best fit our demand for services. 

Does on the go GLAM provide services to men?

Our target audience is women, but we have been asked to expand service offerings to men. We are working on it! 

When will I receive my reward?

GLAM Tees will be mailed within 30 days of contribution.
GLAM Boxes will be mailed within 30 days of contribution.
Virtual makeup class will be made available in November 2019. 
GLAM Party for up to 5 people will need to be booked by December 31, 2019. 
Exclusive access to the secret Facebook group will be granted within 24-48 hours of contribution. 
Social Media Feature will be posted within 3-5 business days of contribution.
Launch Party ticket codes will be provided 30 days prior to the event.  

When is the Launch Party? 

The Launch Party will be held on January 14, 2020. 
Michelle Ngome
12/30/2019
Monetary Contribution
$45
Monetary Contribution
$50
Iman Jefferson
12/27/2019
Michelle Avalos
12/27/2019
Monetary Contribution
$15
Monetary Contribution
$25
Monetary Contribution
$50
Monetary Contribution
$25
Brandon Rogers
12/26/2019
Monetary Contribution
$20
Monetary Contribution
38 Supporters
Select this reward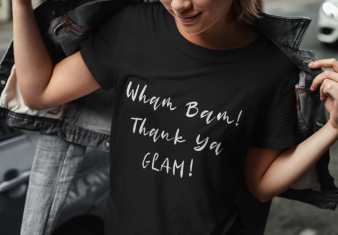 100.00 USD
Dazzle
5 Left
20 Supporters
Select this reward
250.00 USD
Shine
(4) General Admission Tickets to the Launch Party
GLAM Tee
11 Left
4 Supporters
Select this reward
500.00 USD
Sparkle
(6) General Admission Tickets to the Launch Party 
GLAM Box (includes some of our favorite OTGG branded items!) 
8 Left
2 Supporters
Select this reward
1,000.00 USD
Glitz
(2) VIP Tickets to the Launch Party (includes access to the VIP Lounge & Swag Bag)
GLAM Box (includes some of our favorite OTGG branded items!)
Access to Secret Facebook Group where you can get updates on the OTGG app and provide feedback
20 Left
0 Supporters
Select this reward
2,500.00 USD
Glam
(4) VIP Tickets to the Launch Party (includes access to the VIP Lounge & Swag Bag)
GLAM Box (includes some of our favorite OTGG branded items!)
Access to Secret Facebook Group where you can get updates on the OTGG app and provide feedback
Special Recognition at Launch Party
Virtual Makeup Class by a Celebrity Makeup Artist
15 Left
0 Supporters
Select this reward
3,500.00 USD
Bam
(6) VIP Tickets to the Launch Party (includes access to the VIP Lounge & Swag Bag)
GLAM Box (includes some of our favorite OTGG branded items!)
Access to Secret Facebook Group where you can get updates on the OTGG app and provide feedback
Special Recognition at Launch Party
Virtual Makeup Class by a Celebrity Makeup Artist
GLAM Party up to 5 people 
GLAM Tribe Social Media Feature
5 Left
0 Supporters
Select this reward
Rewards
Monetary Contribution
38 Supporters
Select this reward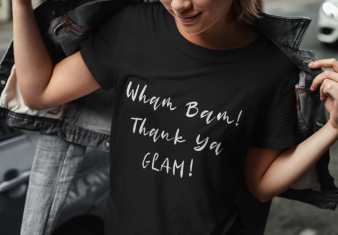 100.00 USD
Dazzle
5 Left
20 Supporters
Select this reward
250.00 USD
Shine
(4) General Admission Tickets to the Launch Party
GLAM Tee
11 Left
4 Supporters
Select this reward
500.00 USD
Sparkle
(6) General Admission Tickets to the Launch Party 
GLAM Box (includes some of our favorite OTGG branded items!) 
8 Left
2 Supporters
Select this reward
1,000.00 USD
Glitz
(2) VIP Tickets to the Launch Party (includes access to the VIP Lounge & Swag Bag)
GLAM Box (includes some of our favorite OTGG branded items!)
Access to Secret Facebook Group where you can get updates on the OTGG app and provide feedback
20 Left
0 Supporters
Select this reward
2,500.00 USD
Glam
(4) VIP Tickets to the Launch Party (includes access to the VIP Lounge & Swag Bag)
GLAM Box (includes some of our favorite OTGG branded items!)
Access to Secret Facebook Group where you can get updates on the OTGG app and provide feedback
Special Recognition at Launch Party
Virtual Makeup Class by a Celebrity Makeup Artist
15 Left
0 Supporters
Select this reward
3,500.00 USD
Bam
(6) VIP Tickets to the Launch Party (includes access to the VIP Lounge & Swag Bag)
GLAM Box (includes some of our favorite OTGG branded items!)
Access to Secret Facebook Group where you can get updates on the OTGG app and provide feedback
Special Recognition at Launch Party
Virtual Makeup Class by a Celebrity Makeup Artist
GLAM Party up to 5 people 
GLAM Tribe Social Media Feature
5 Left
0 Supporters
Select this reward