Highly anticipated drama set in Arizona, starring the first Native American to win an Oscar and directed by a woman.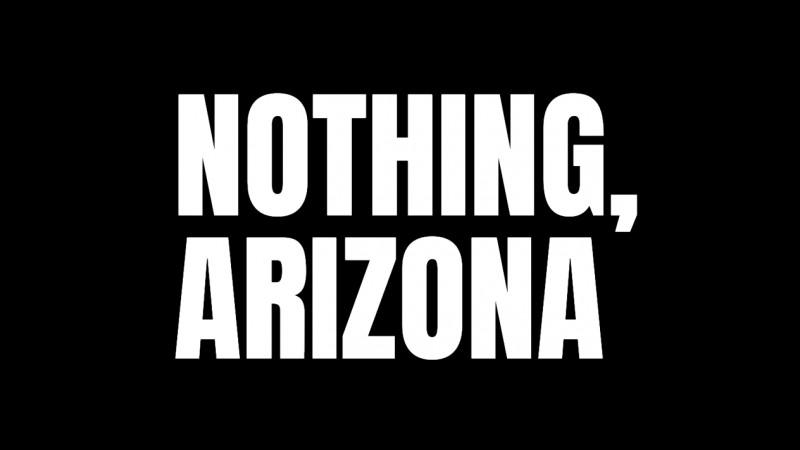 Project Description
What is the mission of our film?
To use our film as a platform for change.
To make a film with women in charge.
To expose the pressing issue of the opioid crisis in Arizona.
To give leading roles to Native American actors. 
To strengthen the Arizona film industry, one film at a time. 
To make a great movie.
How far are we in the process? 
We spent 2019 putting together the package, cast and crew. Actors are attached, locations locked, 8k RED cameras were donated, production design is underway, we are locked and loaded to begin production in April 2020.
What happens after the film is completed? 
We will hold a private screening in Arizona. Then the film will be screened by Lionsgate and then move onto the festival circuit. After it screens at festivals it will be distributed domestically and internationally in 2021 followed by a digital release.
Why is your contribution important?
You are supporting women in film. You are giving jobs to veterans. You are helping to develop the film industry in Arizona. 
Is Nothing, AZ a real place?
YES!
The Story
After 40 years in prison, Chuck Begay (Wes Studi) is released into the cold desert of Arizona. As he starts his life over in the gritty underbelly of Phoenix, he is haunted by the memories of his crimes and tracks down Lacy, a 30 year old opioid addict and an innocent bystander of Chuck's violent assault. As Chuck builds a new life for himself, Lacy's life falls into pieces, sending Chuck down an ugly path to redemption. 
Nothing, Arizona is fueled by raw emotion, bitter confrontations and merciful self reflections. It is a story about the suffering and nameless people who are pushed to the edge of an advanced society and are hardly surviving. It's through Chuck's personal growth that genuine connections are made and a silver lining emerges. Nothing, Arizona is about the complicated nature of nothingness. 
The Script
Nothing, Arizona was written by USC Screenwriting Graduate Brian Samuel Davis. The screenplay went through an intense vetting process through the prestigious Nicholl Fellowship. Out of 7,000 entries from around the world, all scripts are read at least twice, 15% are read a third time, 5% advance to the quarterfinals, 2% advance to the final judgment.  Davis' script reached the final round and was judged by Academy members drawn from across the spectrum of the Motion Picture industry. 
Press
Our leading man, actor Wes Studi, received an Honorary Oscar at the 92nd Academy Awards for his work in motion pictures.
Click here to watch Studi's acceptance speech. 
We held an open casting call in Arizona and received over 7,000 hits to our website from locals looking to join the project. This propelled successful media coverage.
Click here to see our story on AZ Family.
https://www.azfamily.com/news/features/tempe-production-company-holding-casting-call-for-movie-to-be/article_857a0c20-477d-11ea-86a6-8fcae1b27e5c.html
Click here to see our story on FOX 10.
https://www.fox10phoenix.com/video/651738
The Team
KELLY MAY - Director/Producer, raised in Arizona. 
Kelly May is rising filmmaker who began her career writing and directing shorts films for brands and networks. This experience lead to Disney Channel giving Kelly full creative responsibility to write and executive produce a weekly series for television. Kelly was then hired by studio head, Brian Robbins, to help launch DreamworksTV and produced their first original series. She worked with the creators of Bates Motel, Carlton Cuse and Kerry Ehrin to adapt the story for digital. She's worked with Dreamworks, Sony Television, CBS Films and brands such as Mattel and Pepsi. She independently wrote and produced two tv series that became finalists at the New York Television Festival. Most recently Kelly was a Showrunner at NBCUniversal. In 2019 Kelly was welcomed into the Producers Guild of America. 
BRIAN SAMUEL DAVIS - Screenwriter, raised in Arizona. 
Brian's screenplay, Nothing, Arizona, was selected from thousands of scripts to be vetted by members of of The Academy of Motion Pictures Arts & Sciences and was honored as a semi finalist in the prestigious Nicholl Fellowship in Screenwriting. Brian is a graduate of USC and has a Master of Fine Arts degree in Writing for Screen & Television. Brian wrote and directed the indie film Ornaments and was hired by Here! Films and Regent Releasing to write Something Evil Comes.  In 2011, Brian joined the writing staff for AXN and The Group Entertainment's show entitled The Kitchen Musical, which was nominated for Best Drama at the International Emmy Awards. Brian is currently working on his doctorate degree.
KELSIE MOORE - Director of Photography
Kelsie is an Australian documentary director and cinematographer who crafts films with honesty and nuance. She currently makes short docs at NPR Utah's RadioWest Films, focusing on character-driven stories from the American West. As a visual journalist, Kelsie matches her greatest strengths of composition and storytelling with narratives that embrace humanity and challenge our perceptions of people and place. Her work has been featured on PBS, The Atlantic Selects, Slate, NPR and film festivals around the world. She recently won a PRNDI award as well as a nomination at the Online Journalism Awards for a story on keeping teachers on the Navajo Nation.
ALEX MAY - Producer, raised in Arizona. 
Alexander May is a Philanthropist, Producer and Arizona local. He's a member of the Tempe Leadership Alumni, Locals First, Alliance of Non Profits of Arizona and Board member of Tempe Young Professionals. Alexander has produced interactive video strategies and installations for Make-A-Wish, Banner Health, Bluecross-Blueshield, Superbowl, Walgreens, Harkins Theaters and various non-profits. 
MARTINE MELLOUL - Producer
Martine Melloul is the founder of LA based Kali Pictures, a production company specializing independent features. Before devoting herself to the entertainment business, Martine served as Executive Vice President of BCBG MAX AZRIA, a global fashion house with a portfolio of more than 20 brands. 
AMELIE PIMONT - Physical Production
Amélie Pimont went to EFET (Photography School) in Paris, was a photographer for 6 years and decided to go to film school after participating on film sets in Paris. Amélie produced Independent feature films in Paris for 10 years. Amélie moved to Los Angeles and  created Pimont Studios with the intent to produce films that promote social and cultural change.
RIQUE CARROLL - Line Producer, raised in Arizona. 
Riqué Carroll is an experienced Production Coordinator with a demonstrated history of working in motion pictures and commercials. Riqué began as a Studio Production Coordinator at RED Studios Hollywood facilitating all aspects of production for clients such as NBC, FOX, Lionsgate, Warner Brothers and ABC. She has since established herself as a commercial producer working with multimillion dollar budgets.
Questions or comments email us think@dittoempire.com
Updates
Monetary Contribution
Choose your own donation. We really appreciate any contribution to help female filmmakers, Native American exposure and the Arizona film industry. 
500 Left
0 Supporters
Select this reward
Rewards
Monetary Contribution
Choose your own donation. We really appreciate any contribution to help female filmmakers, Native American exposure and the Arizona film industry. 
500 Left
0 Supporters
Select this reward