Nomad Haircare is growing and scaling weekly. I need to secure a Trade Mark and Patent to protect the business during this growth period.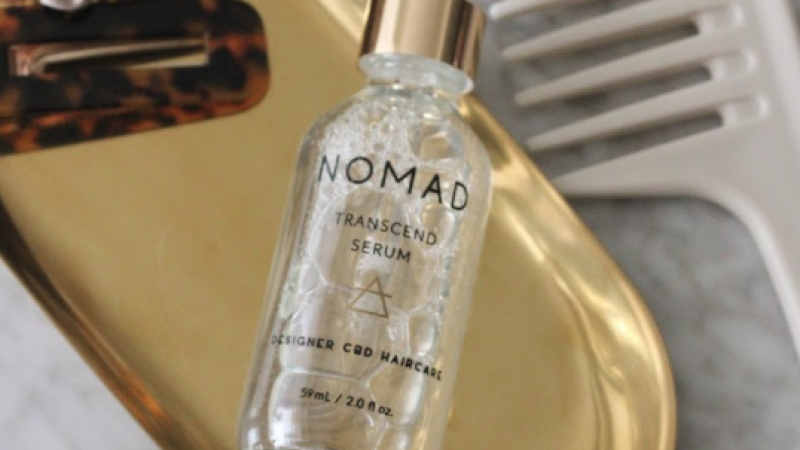 Project Description
Hello Everyone!
I have decided to start an I Fund Women page for Nomad Haircare. I am so thankful I found this organization through my business connections at Girlboss.com! You guys are such a powerhouse I can't even begin to explain.
A lot goes into owning and operating a new business...especially one that is growing and scaling very quickly. You feel as though you are always playing catch up and things pop up at a moments notice you don't account. You sacrifice all of your extra time and money to see your "baby" flourish. It's equally exciting and painful to experience.
With 10 months under my belt, I feel I am on the right course with what I have accomplished (on my own) in that short amount of time. (Featured in multiple media outlets, the celebrity hairdresser circuit and their clientele are enjoying our products and being picked up by retailers such as Saks Fifth Avenue NYC and Urban Outfitters.) I am following my gut and playing it smart with appropriately allocating the sales revenue I am receiving. 100% is going back into growth. Things are on course to have a great 2020!
With that being said, because of this quick growth, comes legal precautions. To protect my business from things that can occur down the road, I need to secure our Trade Mark and file a Patent for what I have created. It is something I have been putting off due to funds, but I now finally have to pull the trigger and start to file.
I am asking my peers for support to help me reach this next level of business with Nomad Haircare. Having these credentials open the doors to bigger, reputable retailers and create more validity in the beauty space. Thank you so much for believing in me and my brand's mission.
Updates
The Campaign FAQs
Frequently Asked Questions:
Please, replace this example content
Monetary Contribution
0 Supporters
Select this reward
Rewards
Monetary Contribution
0 Supporters
Select this reward