Measure . Order . Press-on | A mobile app marketplace for press-on nails.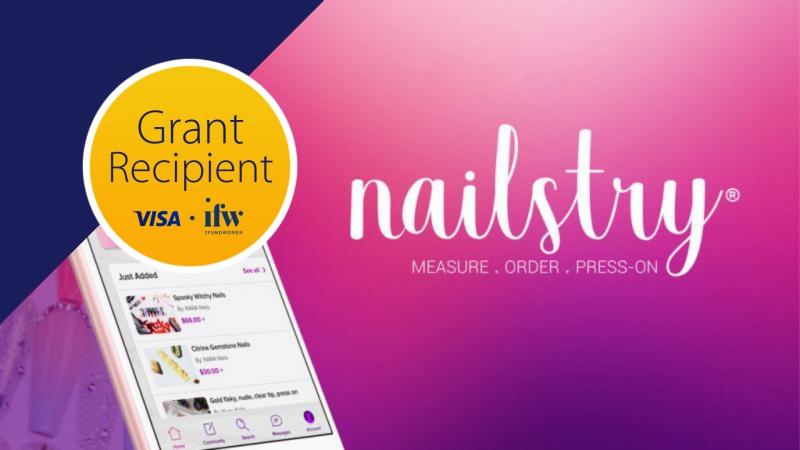 Project Description
Have you ever been in a rush, getting ready for a date, a wedding or about to head to the airport for your long overdue vacation, when you look at your nails just to realize that you forgot to schedule your nail appointment and now have zero time to get your nails done?  So what do you do? You grab a bottle of nail polish and try to paint your nails in the car or at the gate before your flight boards.  That usually doesn't turn out so great.
I can totally relate, as that was my life, until I re-discovered press-on nails.  I say re-discovered since they never really disappeared.  They've always been in "that" aisle next to the lashes.  I would pick up the box, think "hmm these are cute" and then they would usually end up in the back of my beauty closet somewhere.  Well, I must say, I now LOVE press-on nails more than ever, but I've always struggled with how they fit.  It just wasn't quite right, and that's why I created Nailstry.
Nailstry is the first mobile app marketplace hyper-focused on selling press-on nails.  We solve the problem of sizing the customer's nails with an ai-powered measurement tool built right into the app - eliminating the need for sizing kits, measuring tapes and those full sets that produce excess waste with discarded nails that are not a correct fit.  The app also brings talented global nail designers to one platform, making it easy to search for handmade designs or to order your own custom set. 
Nailstry has created an inclusive space for all women, LGBTQ+, transgender and queer individuals. Our mission for social good encompasses providing a space for BIPOC female-identifying and non-binary founders to grow and receive mentorship from business coaches, life coaches, legal teams and financial advisors.  Nailstry has teamed up with experts in varying business development areas to offer workshops that will support these founders as they navigate through entrepreneurship.
A special THANK YOU goes out to Visa + iFundWomen for creating this amazing opportunity and for supporting and empowering black female founders!
Updates
The Campaign FAQs
We LOVE all things nails, and here at Nailstry, we hope you do too!!

Monetary Contribution
$10,000
Monetary Contribution
1 Supporter
Select this reward
Rewards
Monetary Contribution
1 Supporter
Select this reward