Moon Bear Family is a learning system for age 2~6. To enhance young learners language learning capabilities.  
Project Description
Moon Bear Family is a learning system for children of ages 2~6.  We were founded with the mission to enhance the language learning capabilities of young learners around the world. We are fundraising to continue the production and creation of our learning materials. 
Moon Bear Family is based on a story of a little bear named Mumu and his family. From the storylines within our curriculum, young kids can learn how to behave and react in their daily life.  
Experience and enjoy the life Moon Bear Family takes you to. As our team has continuously strived to encourage, inspire and educate children over the last two years, we invite you to join us on our mission to accomplish this project.
We do appreciate your kindly support and thank you in advance.
Updates
Monetary Contribution
$25
Monetary Contribution
$100
Sicely Jillson
10/22/2019
Monetary Contribution
$10
Monetary Contribution
$10
Monetary Contribution
$10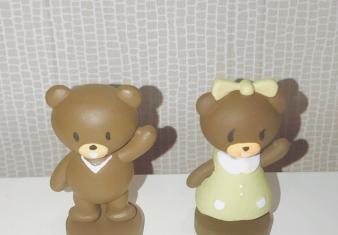 25.00 USD
Moon Bear Favor
Moon Bear Family figure ( one of the family members) 
100 Left
0 Supporters
Select this reward
Monetary Contribution
8 Supporters
Select this reward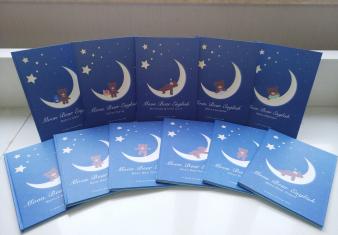 100.00 USD
Moon Bear Silver
Moon Bear English Textbook (1 book)
50 Left
0 Supporters
Select this reward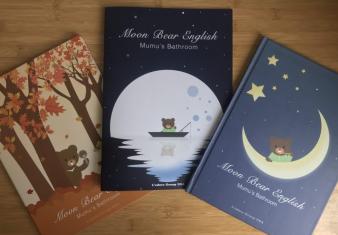 200.00 USD
Moon Bear gold
Moon Bear English Book series (1 set, includes 1 textbook, 1 activity book, 1 workbook)
50 Left
0 Supporters
Select this reward
Rewards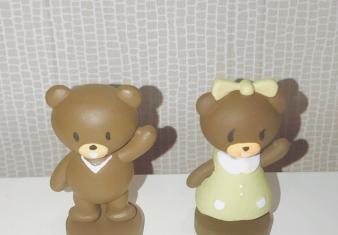 25.00 USD
Moon Bear Favor
Moon Bear Family figure ( one of the family members) 
100 Left
0 Supporters
Select this reward
Monetary Contribution
8 Supporters
Select this reward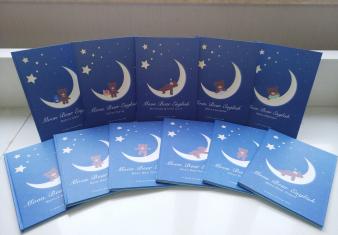 100.00 USD
Moon Bear Silver
Moon Bear English Textbook (1 book)
50 Left
0 Supporters
Select this reward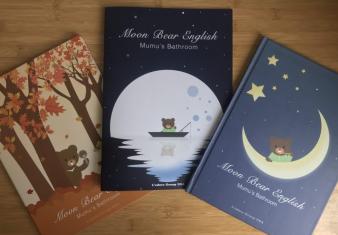 200.00 USD
Moon Bear gold
Moon Bear English Book series (1 set, includes 1 textbook, 1 activity book, 1 workbook)
50 Left
0 Supporters
Select this reward