Light as a Feather is on a mission to offer holistic fertility, pregnancy and labor support to 8 African-American Women
Project Description
Light as a Feather's mission is to serve women with holistic remedies and rituals for the hygienic care of their mind, body and spirit. Through holistic spa services, wellness coaching and childbirth education our healing work seeks to uplift the collective woman in her journey from fertility, labor, to postpartum and beyond. Our work believes that when women are given the tools to be empowered, that they might not only heal the present day, but 7 generations back and 7 generations forward.
 
Due to the racism within the medical institutions, Black Women are 3 times more likely to die in childbirth than their white counter parts. Light as a Feather, helps solves this problem by supporting Black women In the labor room and beyond. Our wellness coaching and labor support helps block women preconception to labor by gibing them the tools for a healthy pregnancy, self advocacy and psycho-emotional support during this transformation time.
Light as a Feather knows that intergenerational traumas are energetically passed through the maternal womb. Our services and products help to transform the energetic bodies of the mind body and spirit to heal generations of women who have come before and who are on the way.
Thank you so much for donation! We appreciate You!
Updates
The Campaign FAQs
Frequently Asked Questions:
TBA
Monetary Contribution
0 Supporters
Select this reward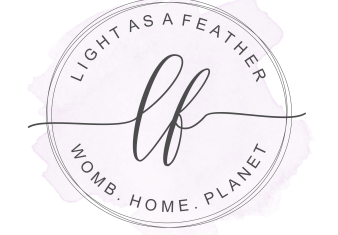 25.00 USD
Basic
1 Supporter
Select this reward
50.00 USD
Root Chakra
Thank you Card
15 minute Intuitive reading 
0 Supporters
Select this reward
75.00 USD
Sacral Chakra
Thank you card
30 minute reading 
0 Supporters
Select this reward
100.00 USD
Solar Plexus
Thank you card
60 minute reading 
0 Supporters
Select this reward
125.00 USD
Heart Chakra
Thank you Card
60 minute reading 
Free Yoga class of your choice
0 Supporters
Select this reward
150.00 USD
Throat Chakra
Thank you Card
60 minute tarot reading
2 free classes of your choice
0 Supporters
Select this reward
175.00 USD
Third Eye
thank you card
30 minute reading
1 free reiki
1 free class of your choice 
1 Supporter
Select this reward
200.00 USD
Crown Chakra
Thank you card 
30 minute reading
3 one on one coaching sessions
0 Supporters
Select this reward
Rewards
Monetary Contribution
0 Supporters
Select this reward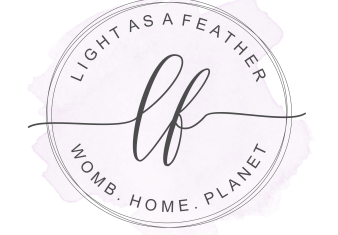 25.00 USD
Basic
1 Supporter
Select this reward
50.00 USD
Root Chakra
Thank you Card
15 minute Intuitive reading 
0 Supporters
Select this reward
75.00 USD
Sacral Chakra
Thank you card
30 minute reading 
0 Supporters
Select this reward
100.00 USD
Solar Plexus
Thank you card
60 minute reading 
0 Supporters
Select this reward
125.00 USD
Heart Chakra
Thank you Card
60 minute reading 
Free Yoga class of your choice
0 Supporters
Select this reward
150.00 USD
Throat Chakra
Thank you Card
60 minute tarot reading
2 free classes of your choice
0 Supporters
Select this reward
175.00 USD
Third Eye
thank you card
30 minute reading
1 free reiki
1 free class of your choice 
1 Supporter
Select this reward
200.00 USD
Crown Chakra
Thank you card 
30 minute reading
3 one on one coaching sessions
0 Supporters
Select this reward